Discussion Starter
·
#1
·
A friend asked me to swap out the after market 6309 dial in his watch with an original SKX dial and hands.
After removing the dial feet i used dial pads to position the SKX dial and all was well but................it would not run smoothly, bugger, head scratching time and then I remembered once before when I did this swap I had trouble.
This is when I remembered the recess in the back of a 6309 dial so I stripped the SKX dial out again and machined the rear recess out, this is when soft jaws come into there own
Reassemble and all seems well and it does look better than the after market dial which to be honest for an after market dial wasent too bad.
Why it was stripped I also drilled the lugs out which imo makes strap changing so much easier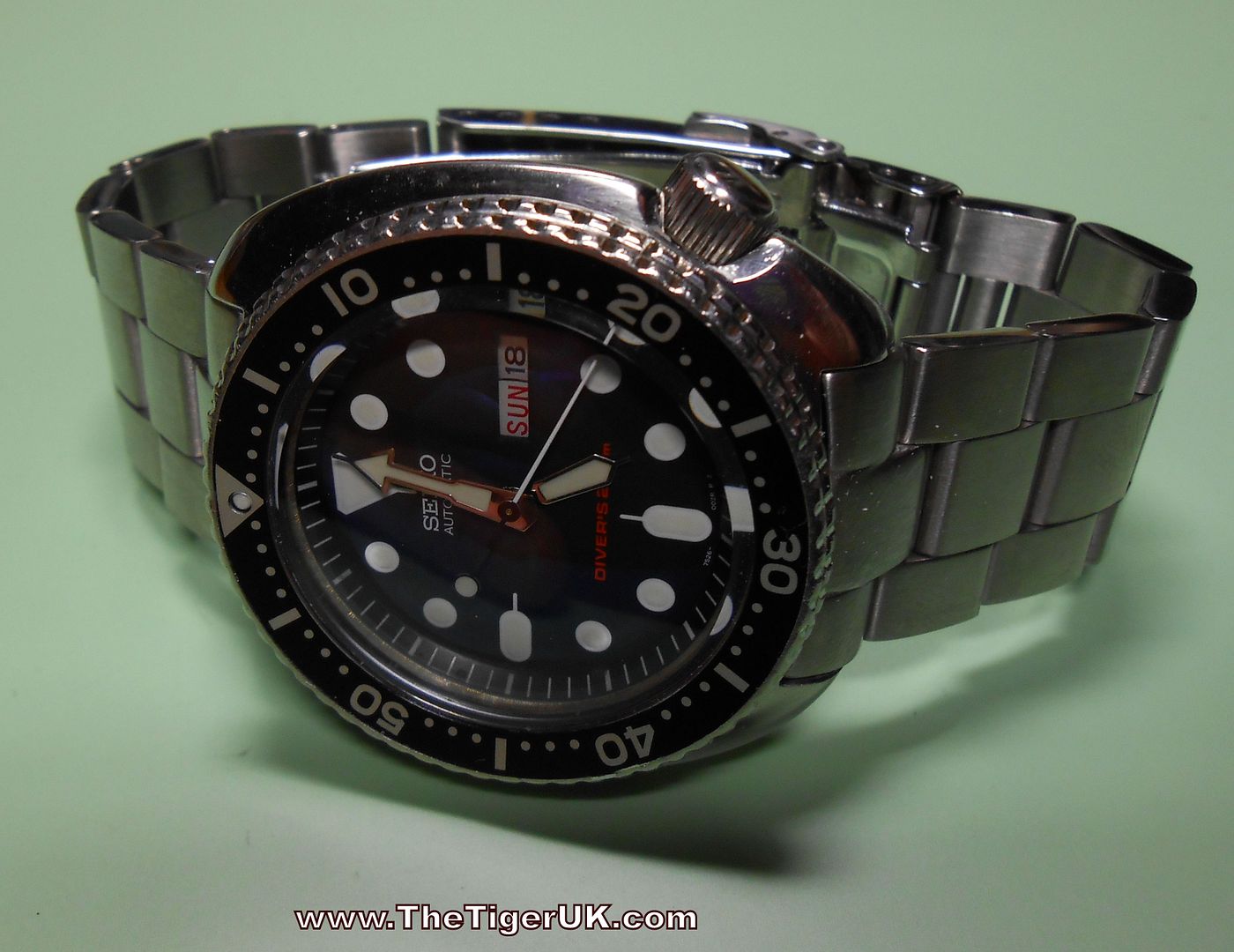 After market 6309 dial.
IMO this could pass off as original if not examined closely