Discussion Starter
·
#1
·
Hi guys,
I want to remind you of our monthly Photo contest. Submission period ends tonight (I will still accept everything submitted before noon (GMT) tomorrow).
This month theme is "divers". Feel feel to interpret it in any way as long as it is complying with the rules (divers as various, divers as diving watch, ...)!
Jimmy (Poseidon-Jim) donated this very useful Presto hand remover tool for the winner (thanks a lot, Jimmy):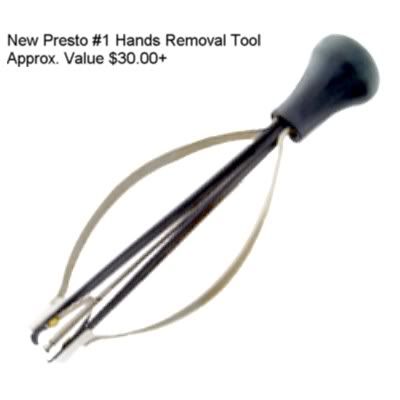 Find the origanal announcement, including the rules at:
SCWF:
http://www.thewatchsite.com/index.php/topic,2726.msg12279.html#msg12279
PMWF:
http://www.pmwf.com/Phorum/read.php?4,203955,203955#msg-203955
WUS:
http://forums.watchuseek.com/showthread.php?p=2963214#post2963214
AWF:
http://www.network54.com/Forum/642233/message/1273089752/May+Great+Inter-Forum+Watch+Photography+Contest!
Cheers,
Axel