Discussion Starter
·
#1
·
I've been servicing a non running 6146-8010 Grand seiko today and a few issues surfaced that I haven't tackled before. On the strip down I found the centre seconds wheel was gummed up with old lube inside the minute wheel and this was preventing he movement from turning freely (all the other degraded lube didn't help either). I also noticed the diafix spring for the dial side of the escape wheel was loose. On further inspection I found there was no end cap in there at all! You can see where the spring and end cap should normally be here.
You can see the two diashock and two diafix sets of jewels, chatons and caps in the picture, but only one diafix end cap.
This would cause the escape wheel to have far to much end shake and it probably wouldn't have run very well anyway, even if the lube was fresh. Luckily it's a standard size and I have spare ones. When I went to dismantle the going train upon inspecting the pallet forks engagement with the escape wheel I notice the pallet jewel was sticking up at an angle, this is a critical part and should be dead flat in line with the fork. The watch would never have run properly like that, it was just about engaging the escape wheel.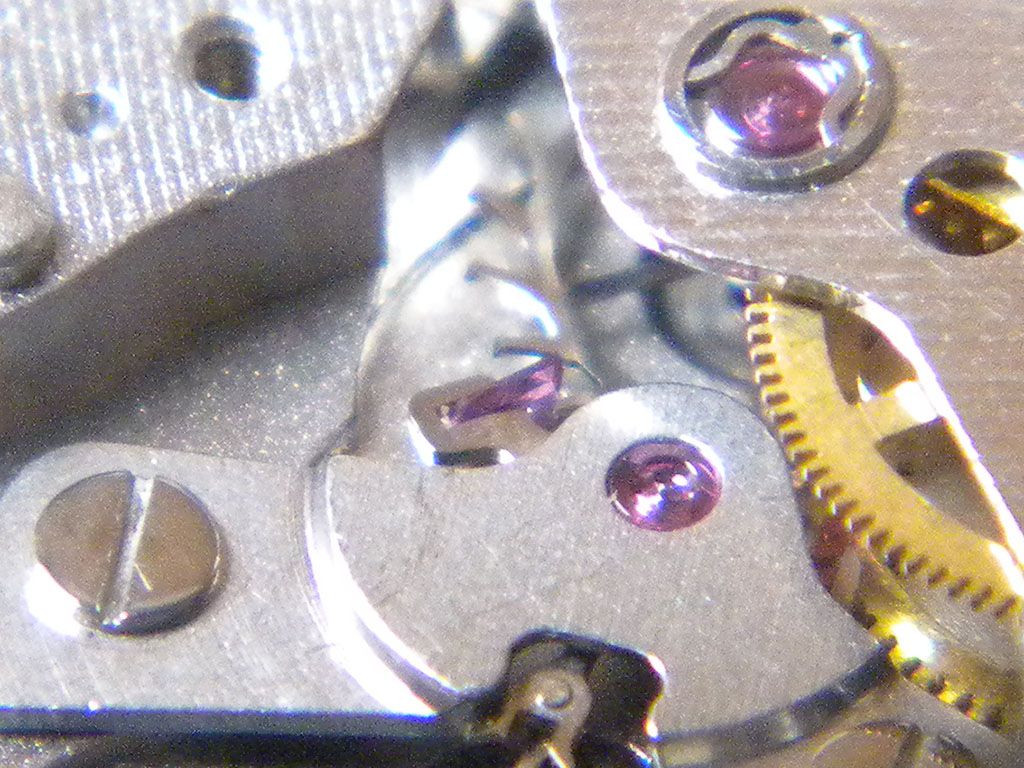 I think when the watch was reassembled last time and the escape wheel end cap was omitted, the end shake was so much that due to a shock, the escape wheel moved down, came back up under the end stone and it bent it upwards. These end stones are usually held in place with shellac, obviously not this one.
How it should sit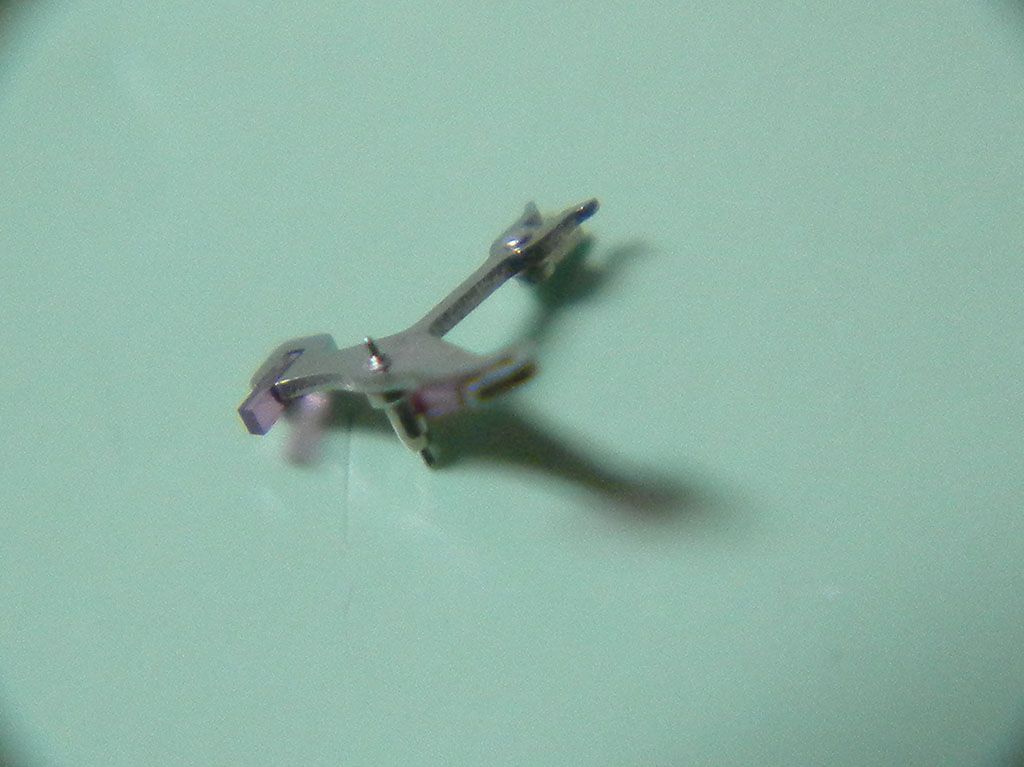 And how it is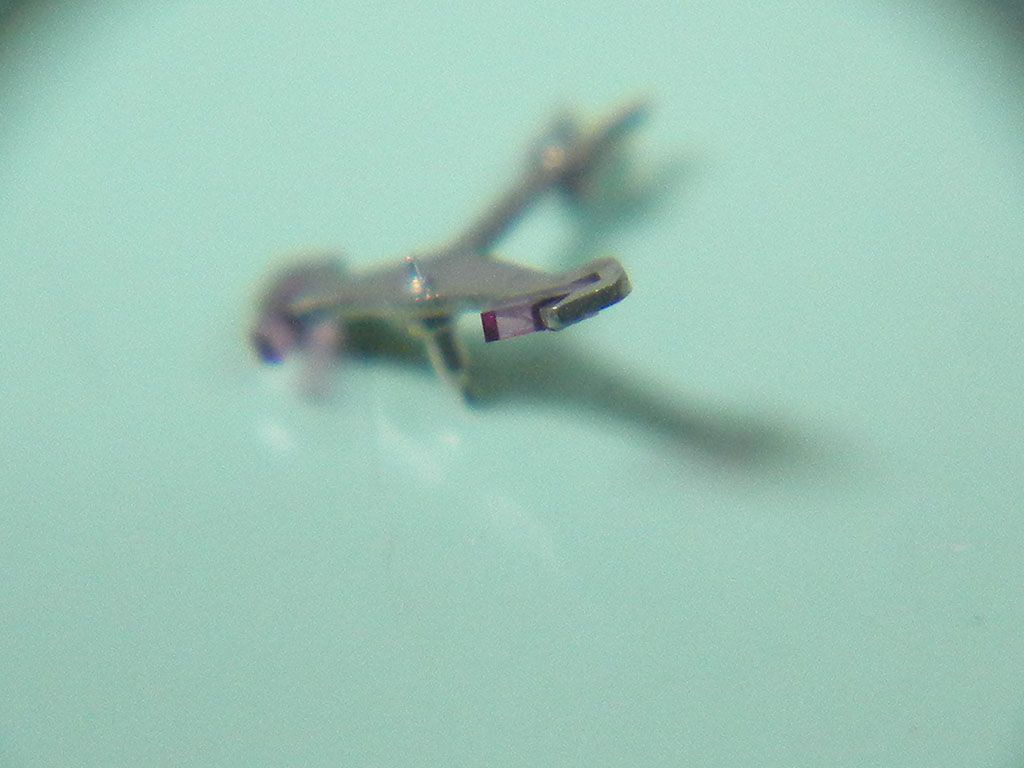 I've seen this a couple of times before, in fact last week I saw a similar pallet fork on a 6139 I serviced just last week. My usual fix is just to replace the pallet fork, however with this being a 36,000bph, 6146 calibre, spares are unobtainable. I've had a look at all the parts houses and there's nothing listed for the 6146. That's nothing at all, never mind a pallet fork! The only thing I can do is re-glue the stone into the fork. I've spent a pleasant couple of hours removing the old shellac and truing up the end stone so it looked like this.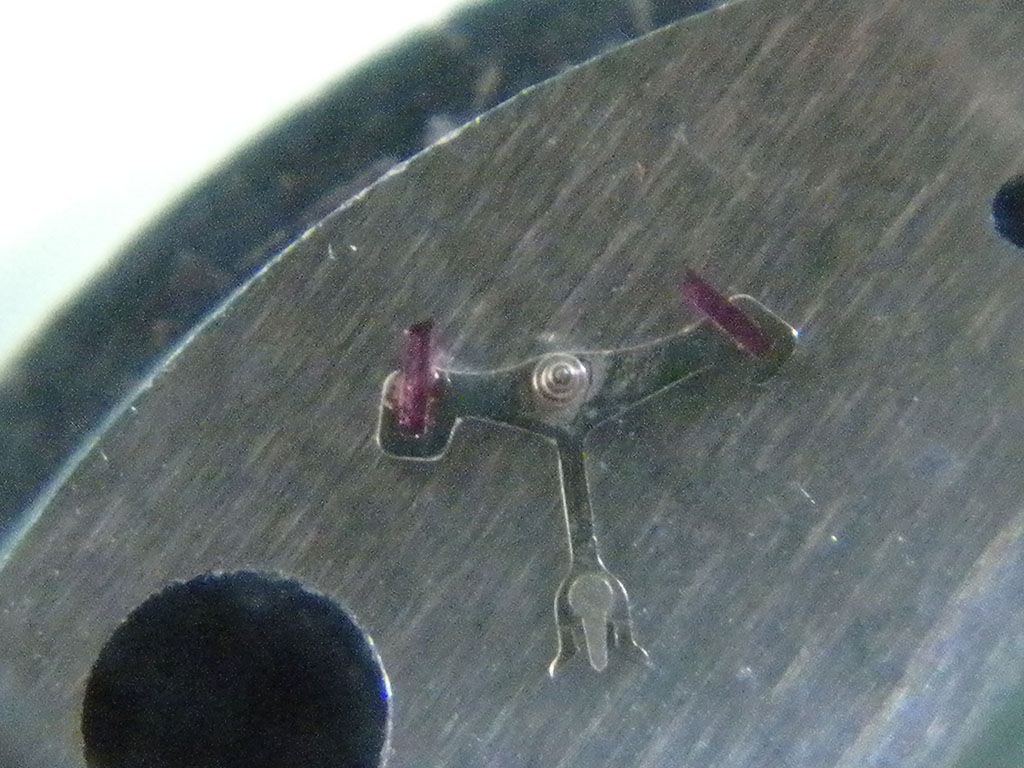 As I don't have a spirit lamp, hot plate and shellac which is the old school way of doing things I've glued it back in place with some two part epoxy.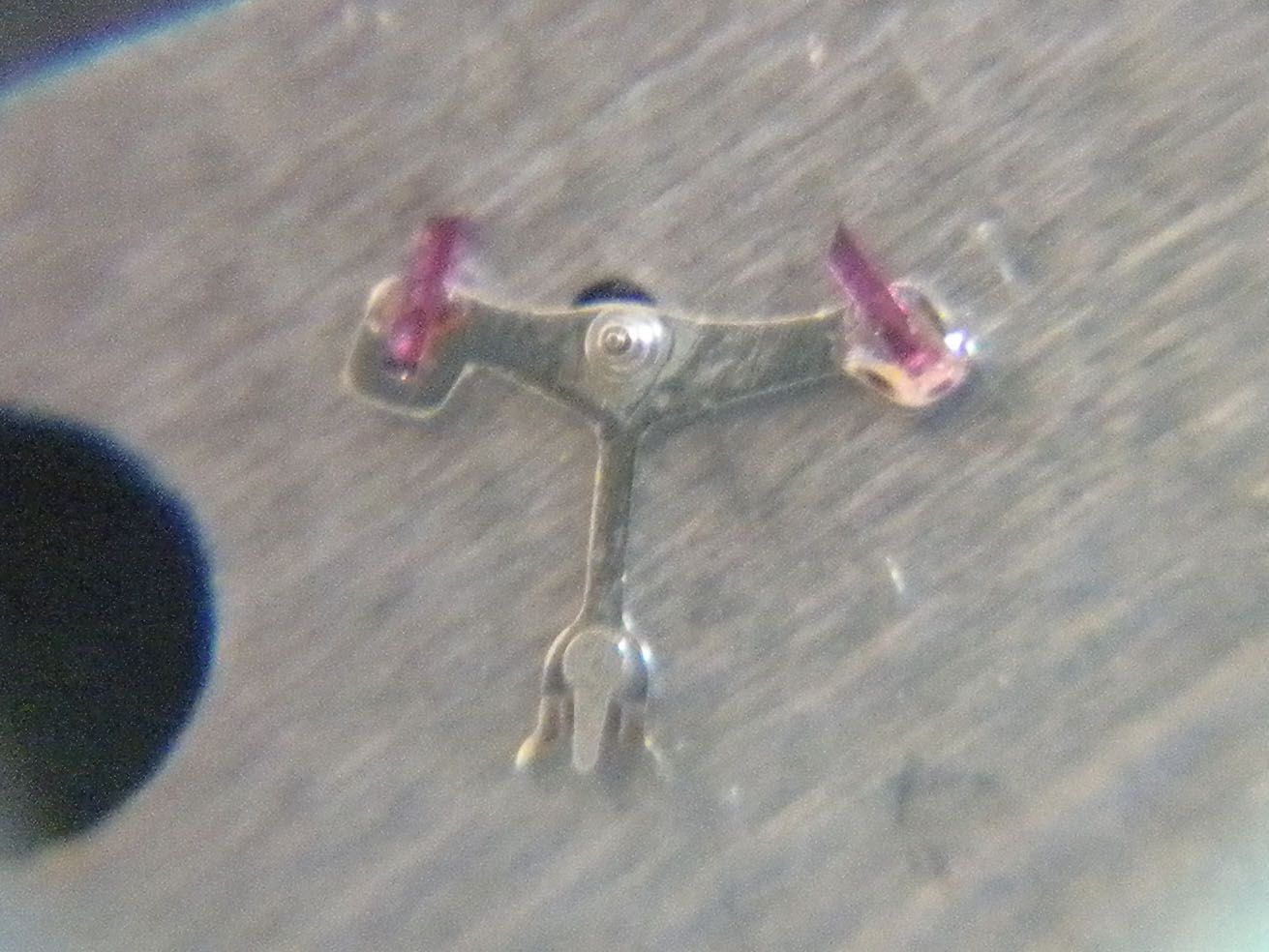 I've read that epoxy is a good substitute. This is the first time I've had to repair a pallet fork, like I say I normally just replace but with the lack of any spares my hands were tied this time. I'll let it set overnight and reassemble in the morning. Fingers crossed it will do the trick.