Discussion Starter
·
#1
·
... since I last posted, (since 2010 actually!) but I've been visiting here off and on.
I've kinda of stopped buying Seikos but this one caught my eye... Fleamarket in Penang..
Price was MYR80 (about USD25 ), cheap but it was not running.. what sold me was the clean dial and hands (no trace of the black stuff on the hands), and nice case design with tapered edges..... ... I have a few 'organ donors' for parts so should be able to get it running with minimal cost. When I got it home I found that the lume was in great shape as well..bonus!
The first issue was the rotor would not unscrew.. rather the post which is riveted to the main bridge would rotate.., a main plate was liberated from another movement, together with a third wheel as the original had mysteriously lost a third of its diameter...now how did that happen.?
About 2 hours work and all fixed and running, not perfect as the rotor bearing I had is a bit loose, but good enough. I'll let it run for while before I try to regulate it.
Question... caseback says this is a 7025-8030 but checked online and all the other 8030 cases have a more angular look. Anyone seen one in this style? It is very possible that the caseback may have been swapped out so does anybody know the correct case reference?
I would say from the serial number this dates from 89... anyone have other thoughts?
wrist shot....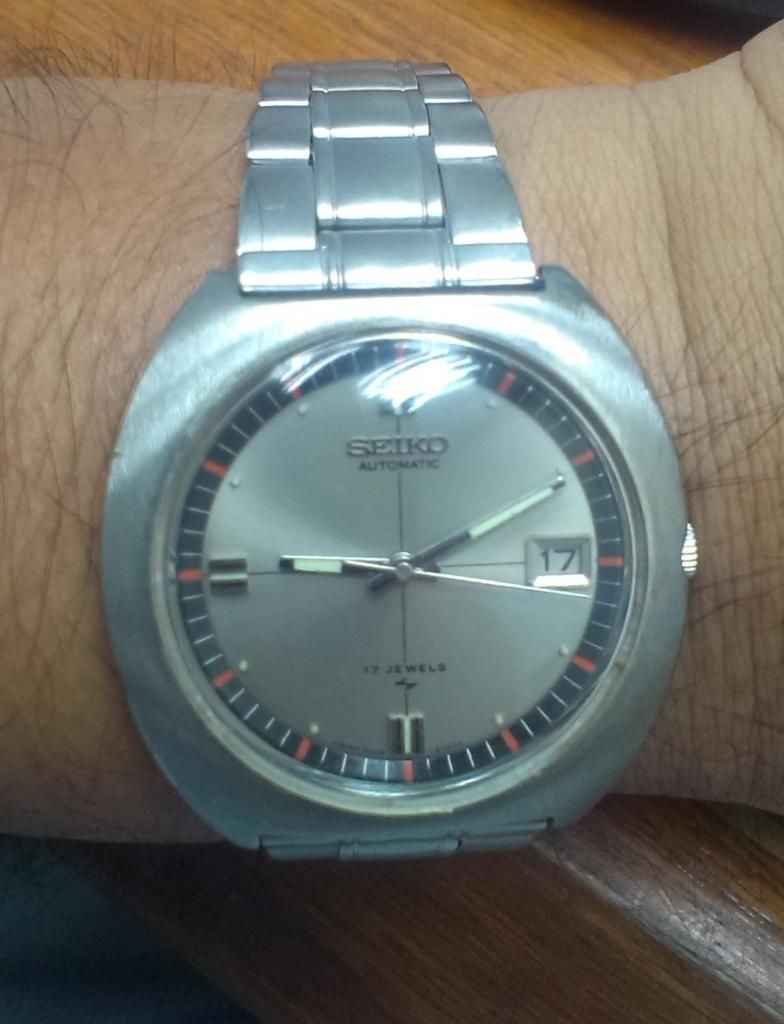 Pic of the case back....