Discussion Starter
·
#1
·
My partner posted some watches off for me yesterday at the local Post Office and got chatting to the woman who owns the place with her husband. She asked how come we post so many packages and my wife told her that I repair watches and post them back to their owners. She said hang on I've got some I don't wear anymore that I was going to take to the charity shop, your partner might find them useful for spares. Off she went and came back with a paper bag full of watches. Lynne bought them home and I had a look, there were about 10 ladies quartz watches of varying makes, and a couple of gents ones. The gents ones happened to be Seiko's and here they are
A V657-0A70 chrono from 1991 or 2001 I'd guess, and a 1984 6309-7049.
I posted another package today and went and thanked the postmistress for the watches. I asked if she realised if the Seikos were in the bag with the ladies ones and she said yes, she did, and are they any good to me? Her husband had bought both when new and hadn't worn either for years. I told her the Seikos were quite collectable these days and I really ought to give her something for them, which she refused point blank. We came to a compromise and I gave her a decent cheque for the RNLI which she raises funds for.
Back to the watches, the 6309 started up with a flick of the wrist but was incredibly grungy, plenty of dna on that one!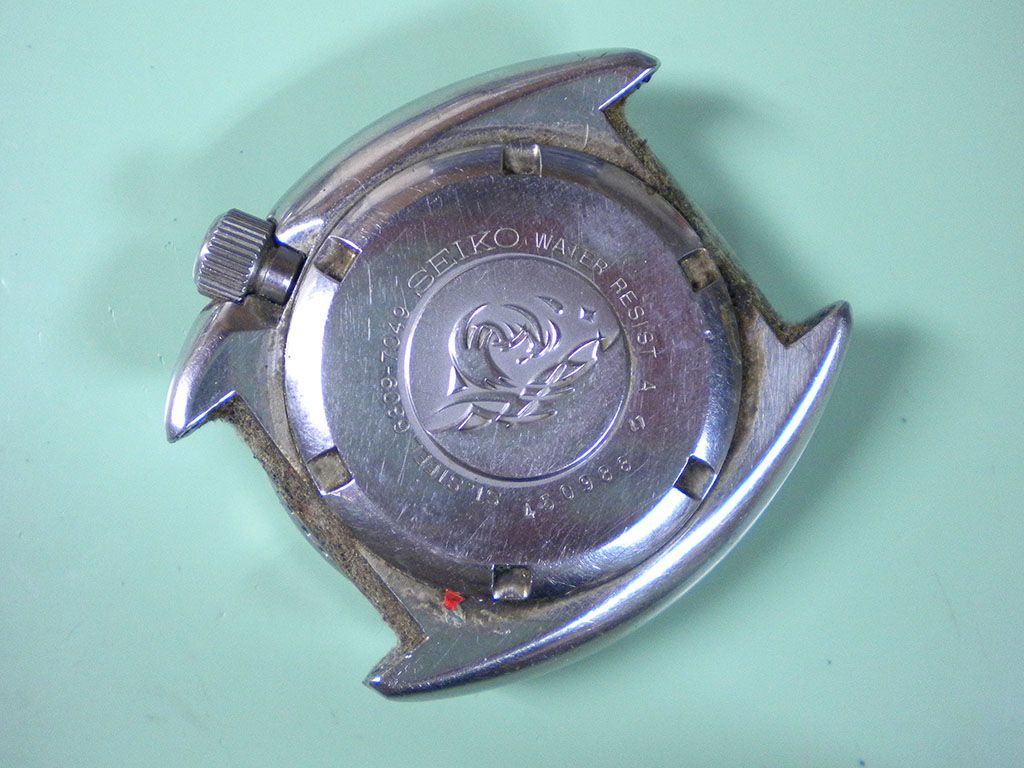 The chrono was a similar story with the crud, but wasn't running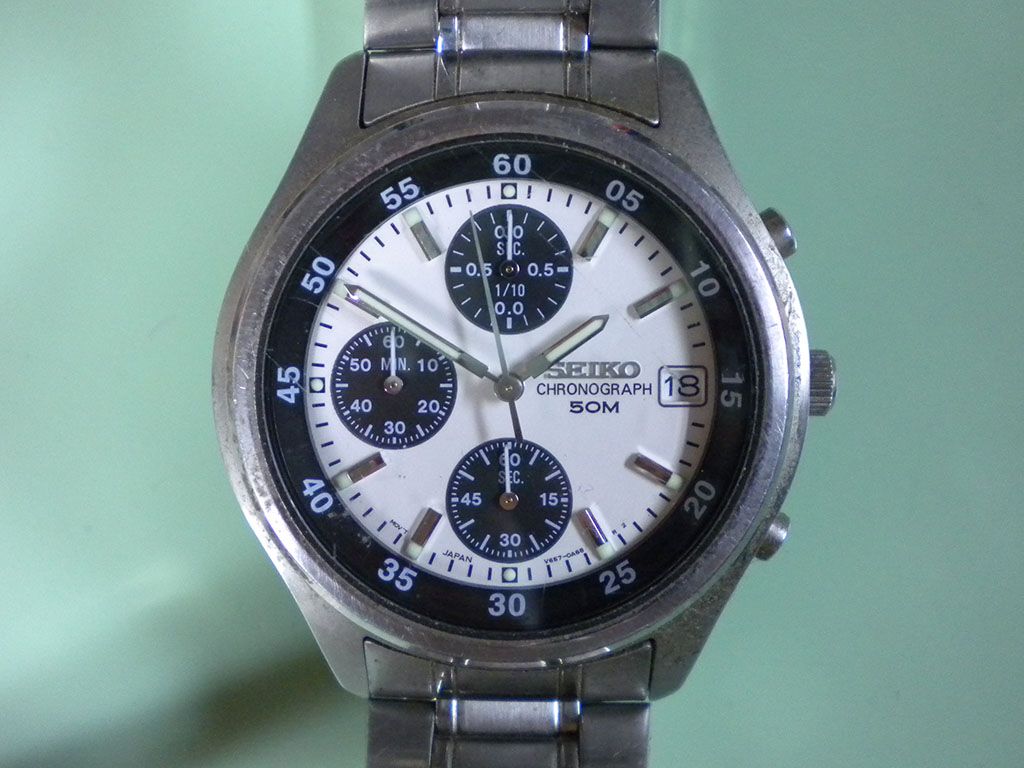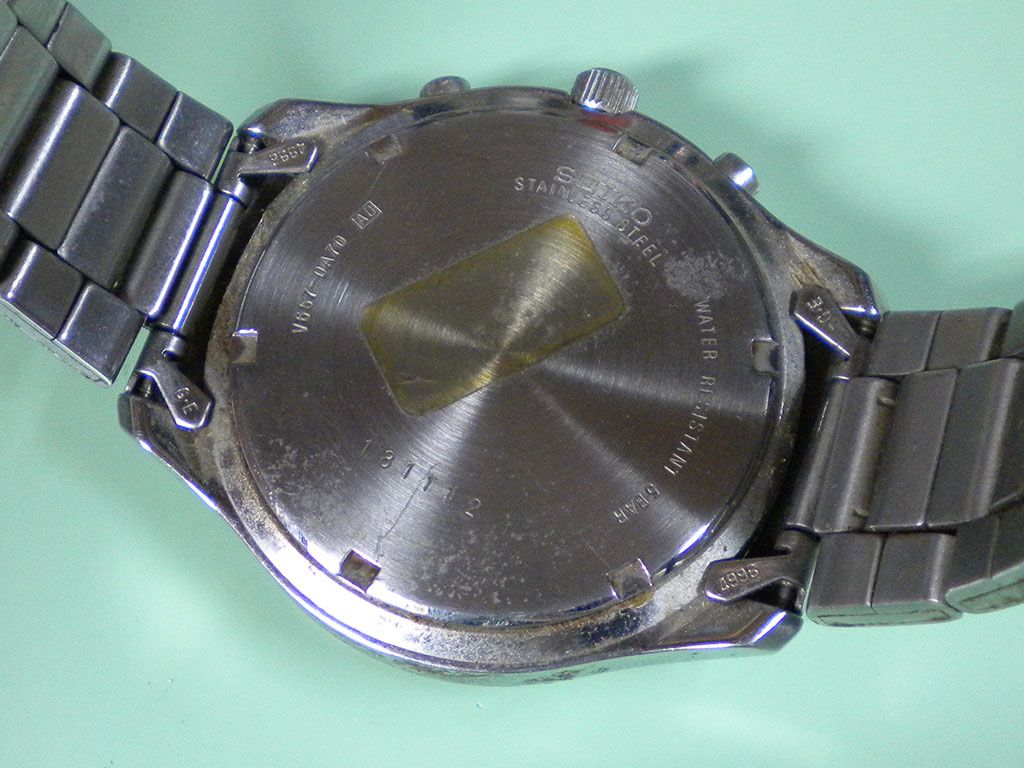 I tackled the chronograph first, I gave it a good old scrub under the tap and put the bracelet in the ultrasonic bath. When the watch was clean I opened it up, changed the battery and it sprang into life.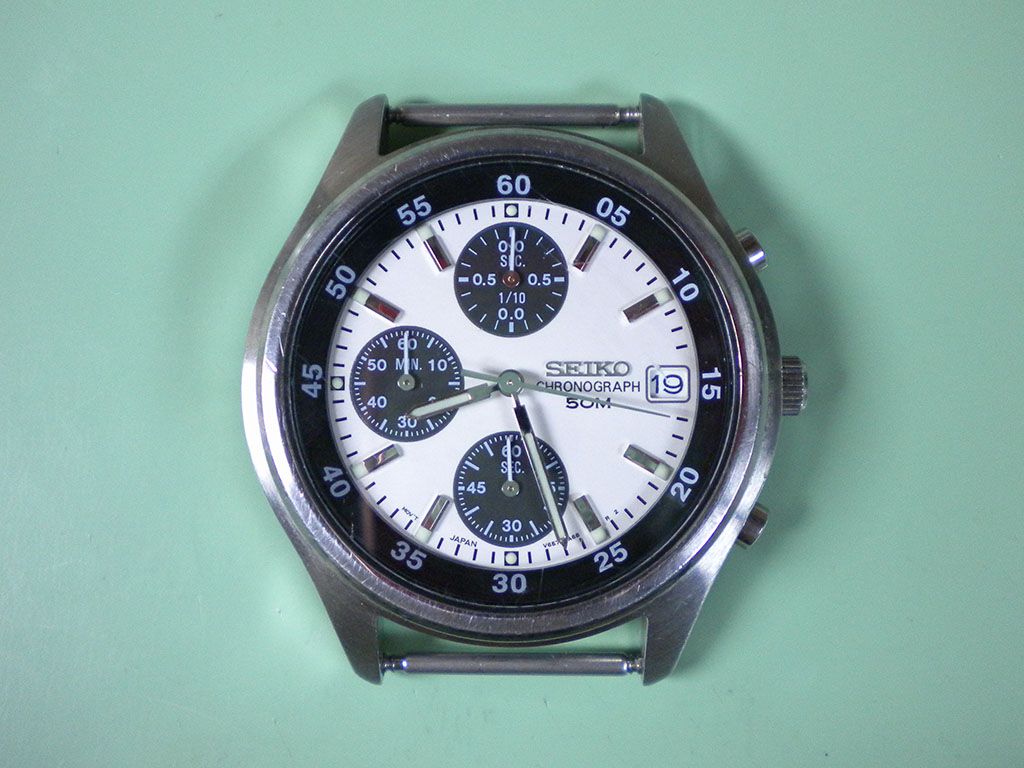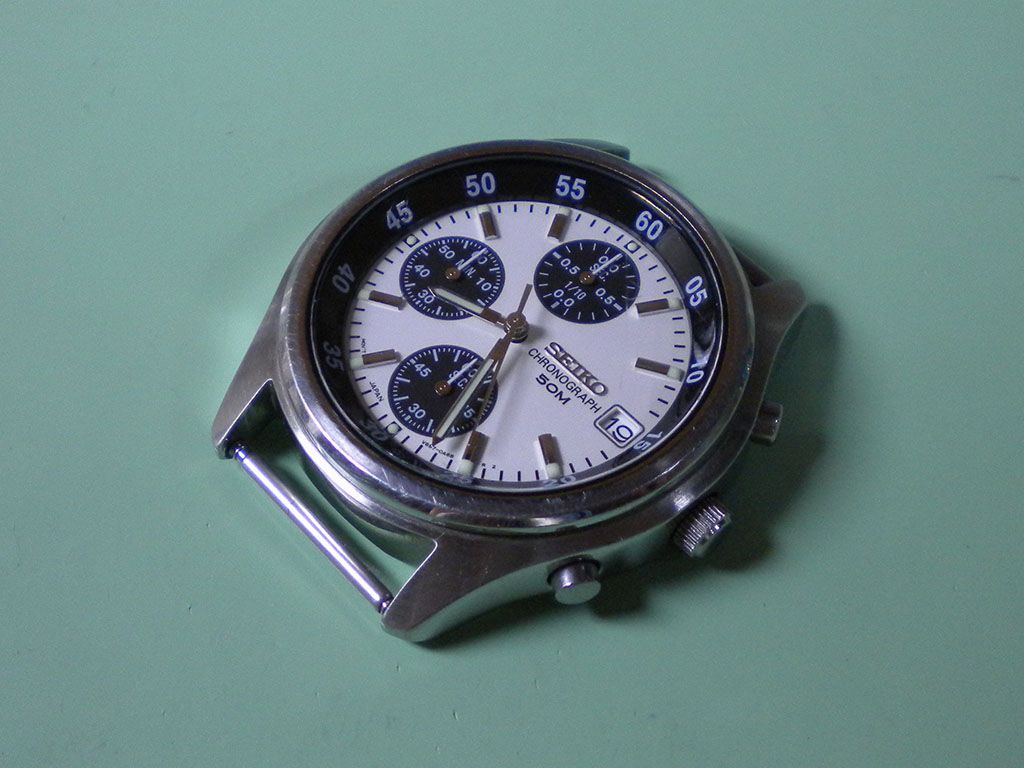 So far so good. With the 6309 I stripped the case components and ultrasonically cleaned everything, it was very cheesy!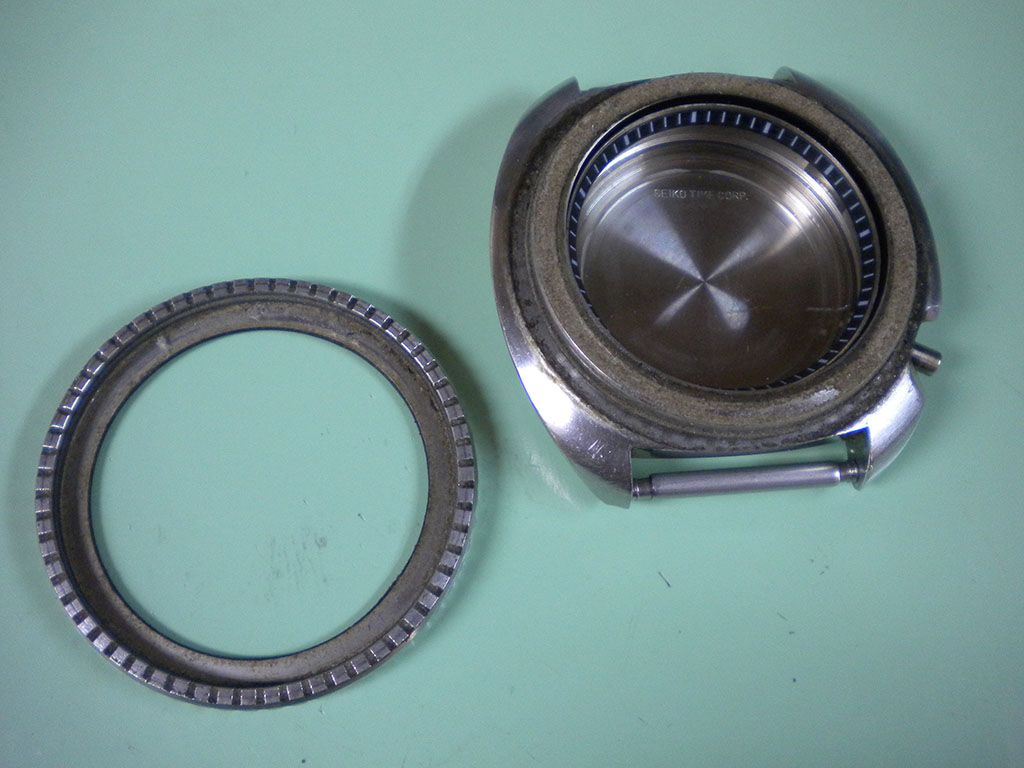 I put it together today with a new crystal and gaskets and I also stripped, polished and relumed the hands. The seconds hand I had to replace with a genuine used one as it was to far gone to polish up well enough.
The movement is beautifully clean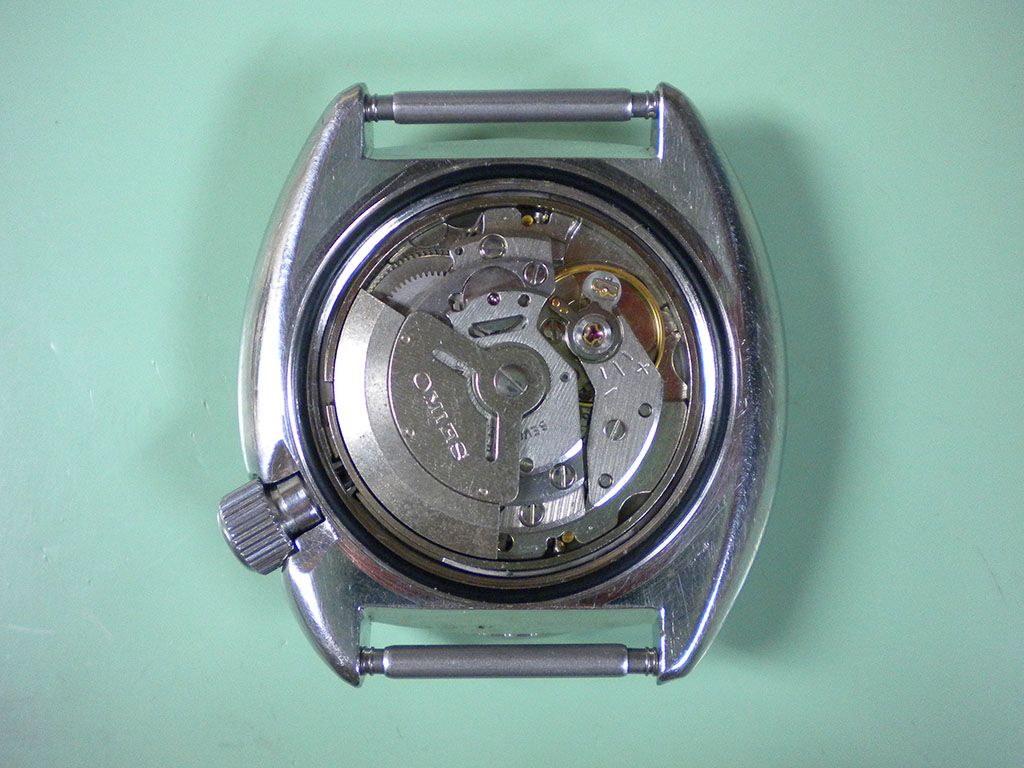 The caseback unmarked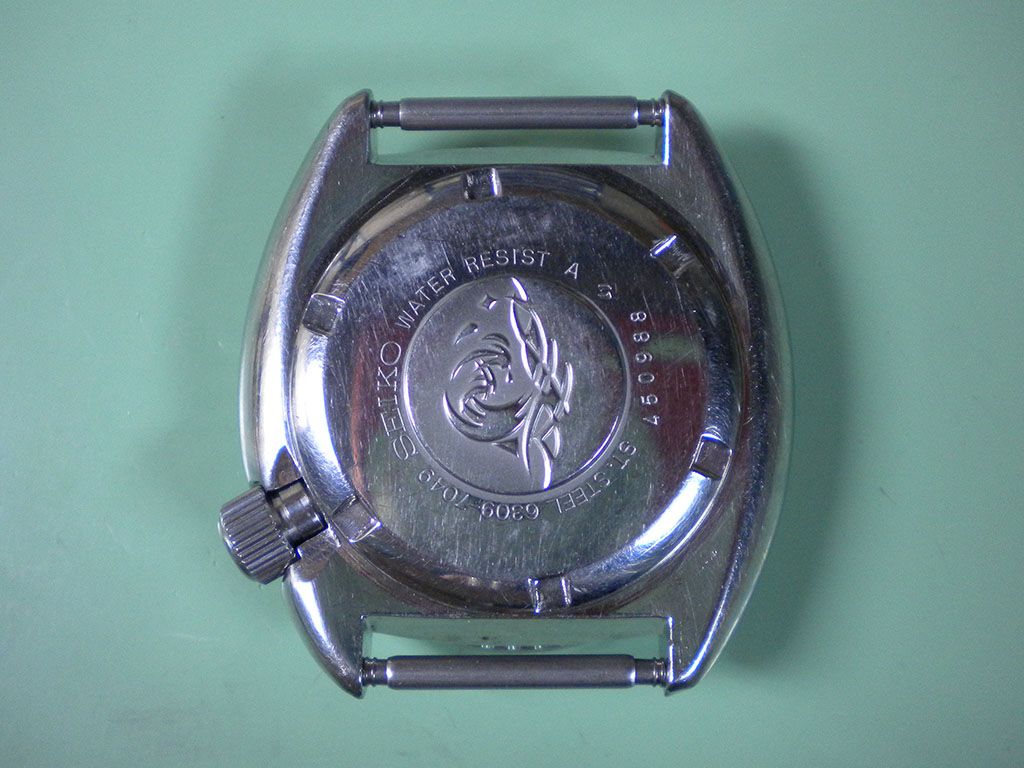 And this is what it looks like now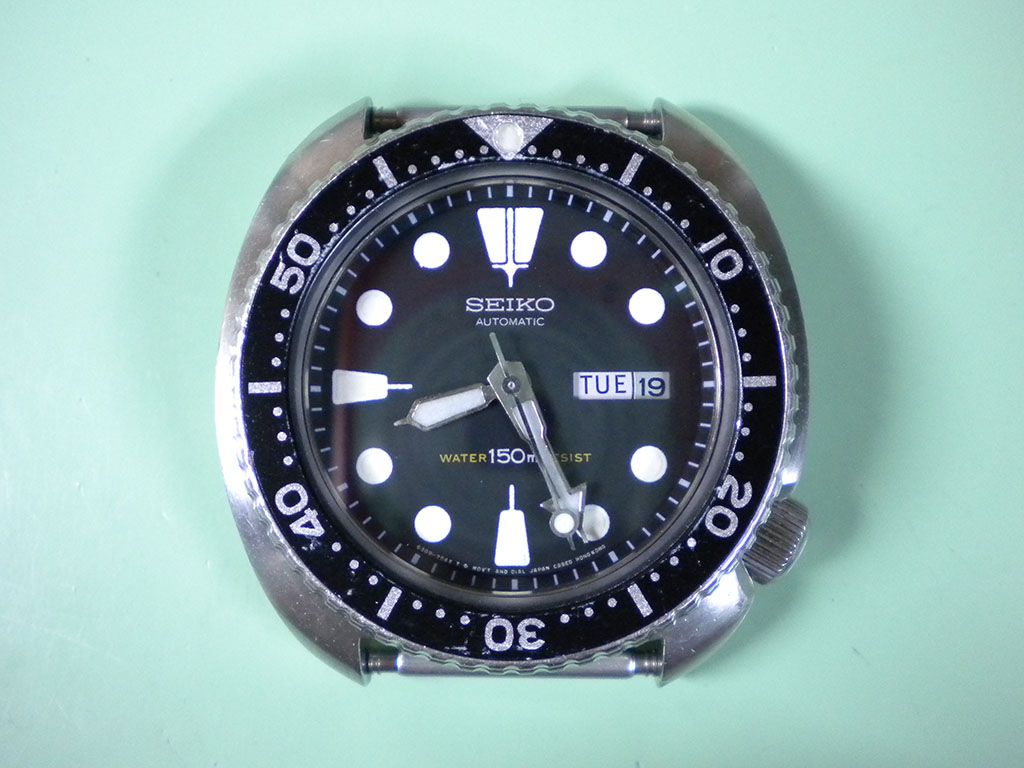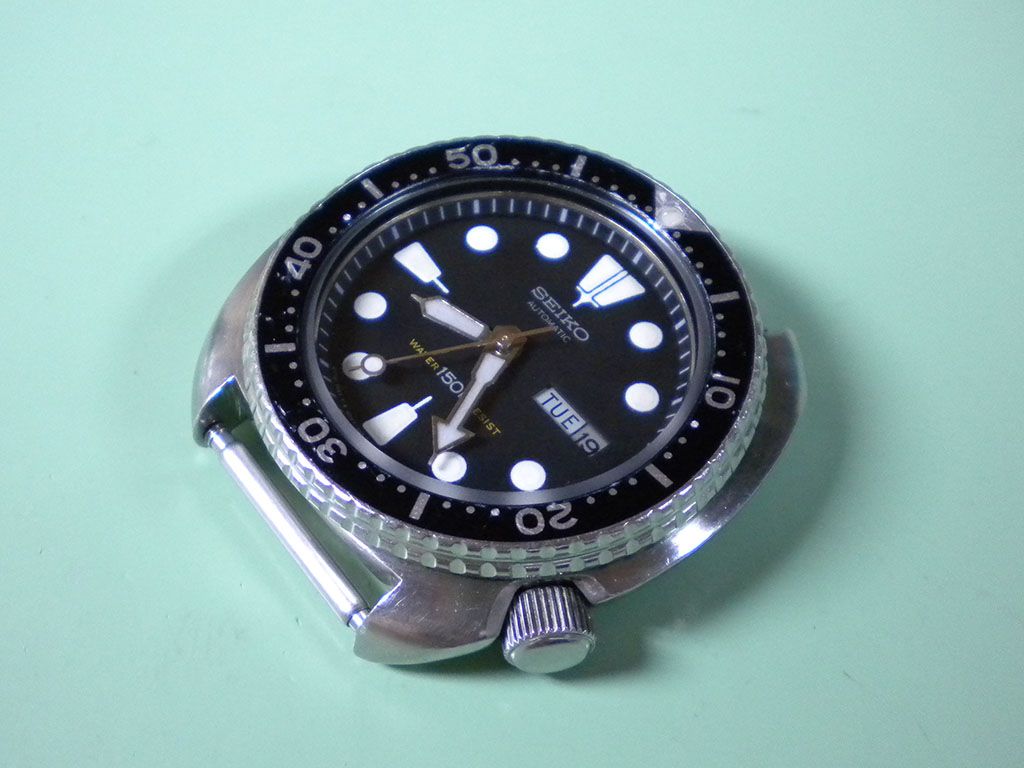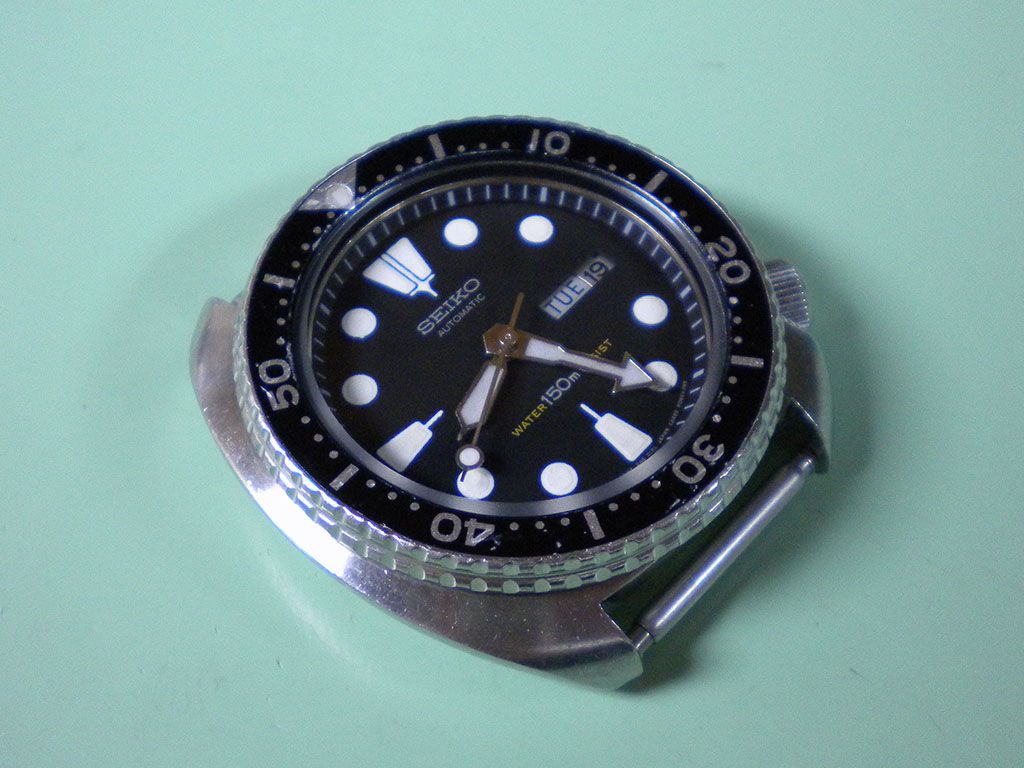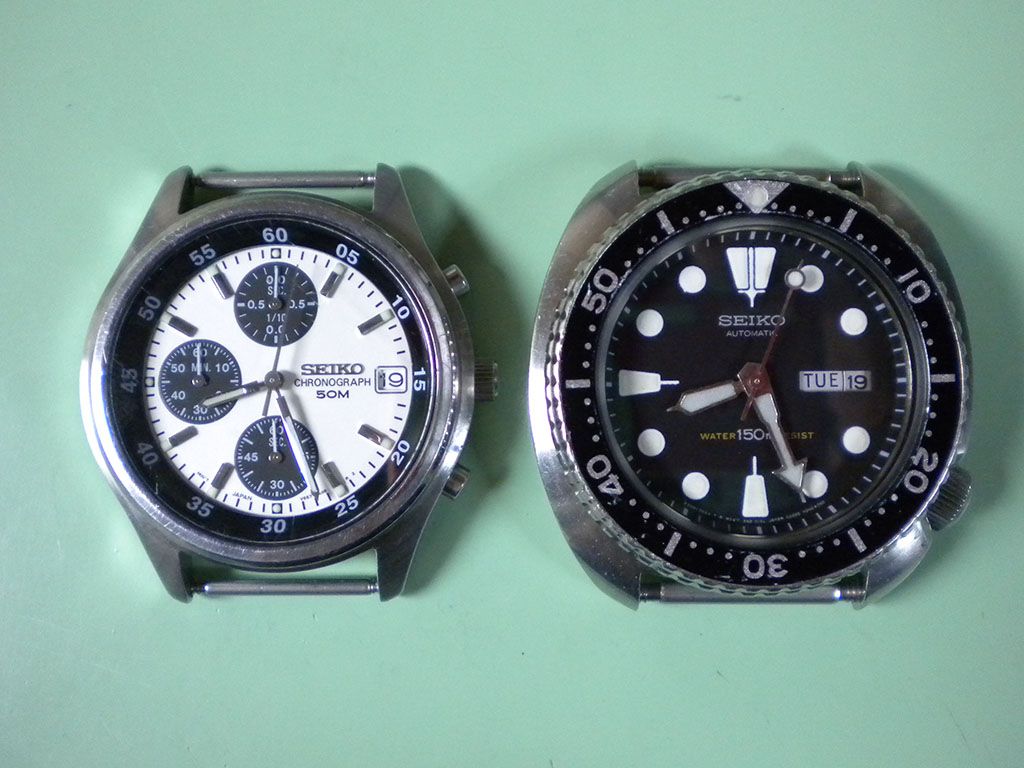 Once I've re-brushed the chronos bracelet it will be going back on it, the 6309 will be going on a DAL1BP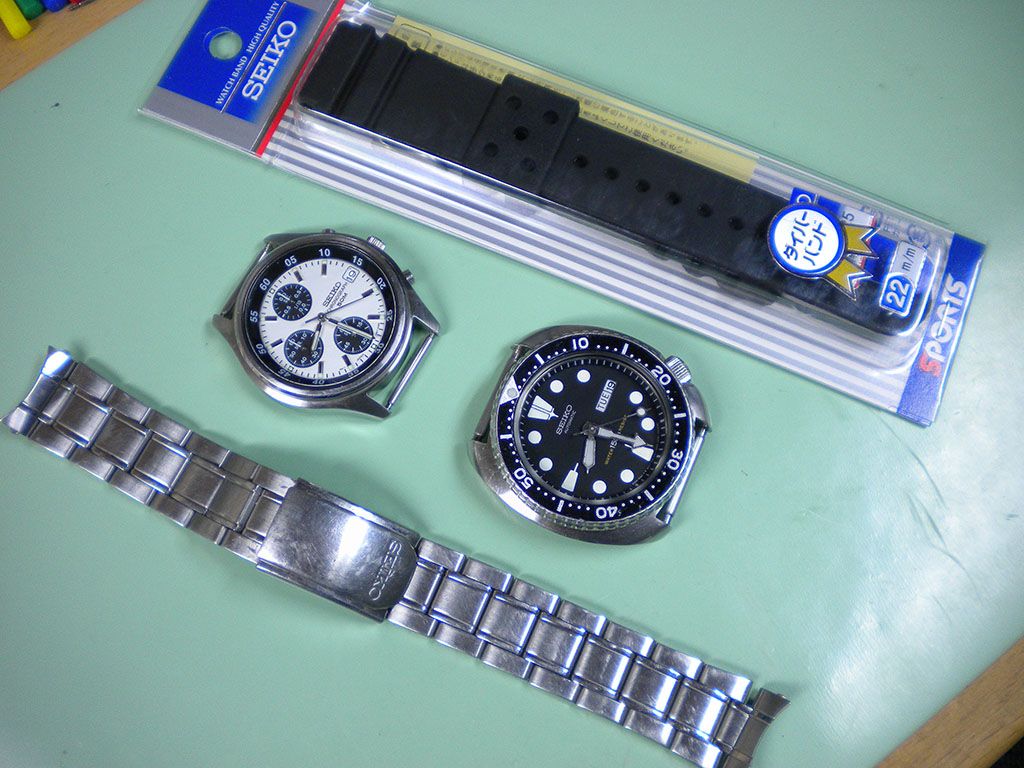 Yesterday and today were good days!