Discussion Starter
·
#1
·
I have at last managed to acquire a 830 caliber Seikomatic slim. This watch was introduced in 1963 as a replacement for the 603 caliber Seikomatic. The most interesting fact is that this automatic caliber was only 3.8 mm thick. The 603 caliber was 4.7 mm. With usual marketing hype, this was sold as the thinnest auto caliber in the world. This seems to have failed slightly because the 830 was discontinued already the following year and replaced by the 840 date caliber (at 4.55 mm), later renamed the 8305. Also in this series was the day/date 8306 (4.8 mm). Unfortunately I have not been able to find a profile picture of the movement.
I have been looking through my Seiko literature and not been able to find a thinner pre-80s caliber. The modern champion seems to be the 4L25 at 3.7 mm, but it has a date function so a few 10ths of a mm could probably be taken off that one as well. Does anyone have anything thinner ?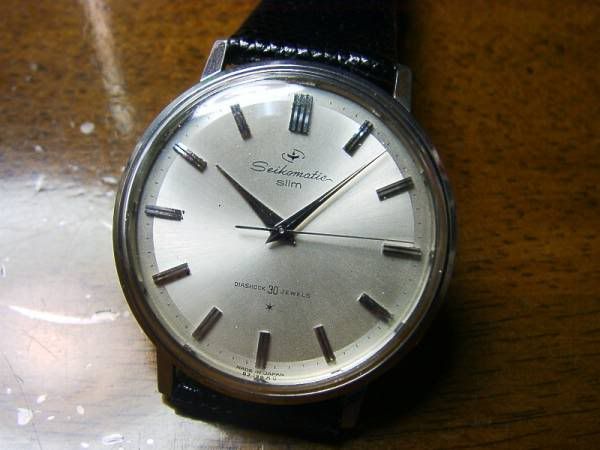 More info on the 830 is available on Seikomatics site (in Japanese).
http://www.h4.dion.ne.jp/~smatic/83series/830/83mam.html
/ martin