Discussion Starter
·
#1
·
Like most tuna fans, I have been drooling after the SD tunas for some time. The SBDB008 was too limited (and pricey) and I never had a chance of getting one. However, the WIS stars were aligned yesterday and I was able to snagged the latest tuna! The Spring Drive driven (pun intended) SBDB 009!
Here are some pics - a tad dark because taken last night.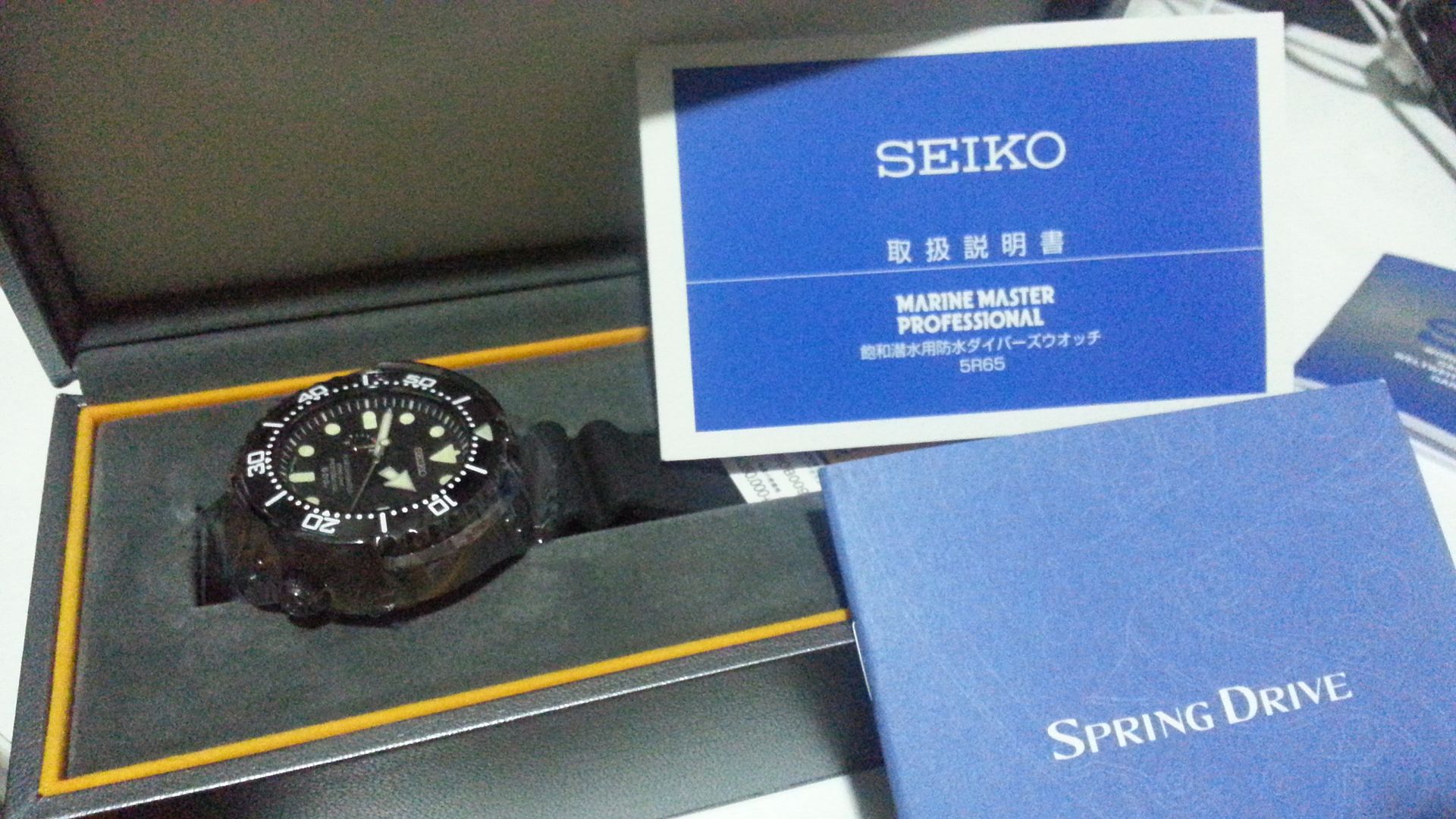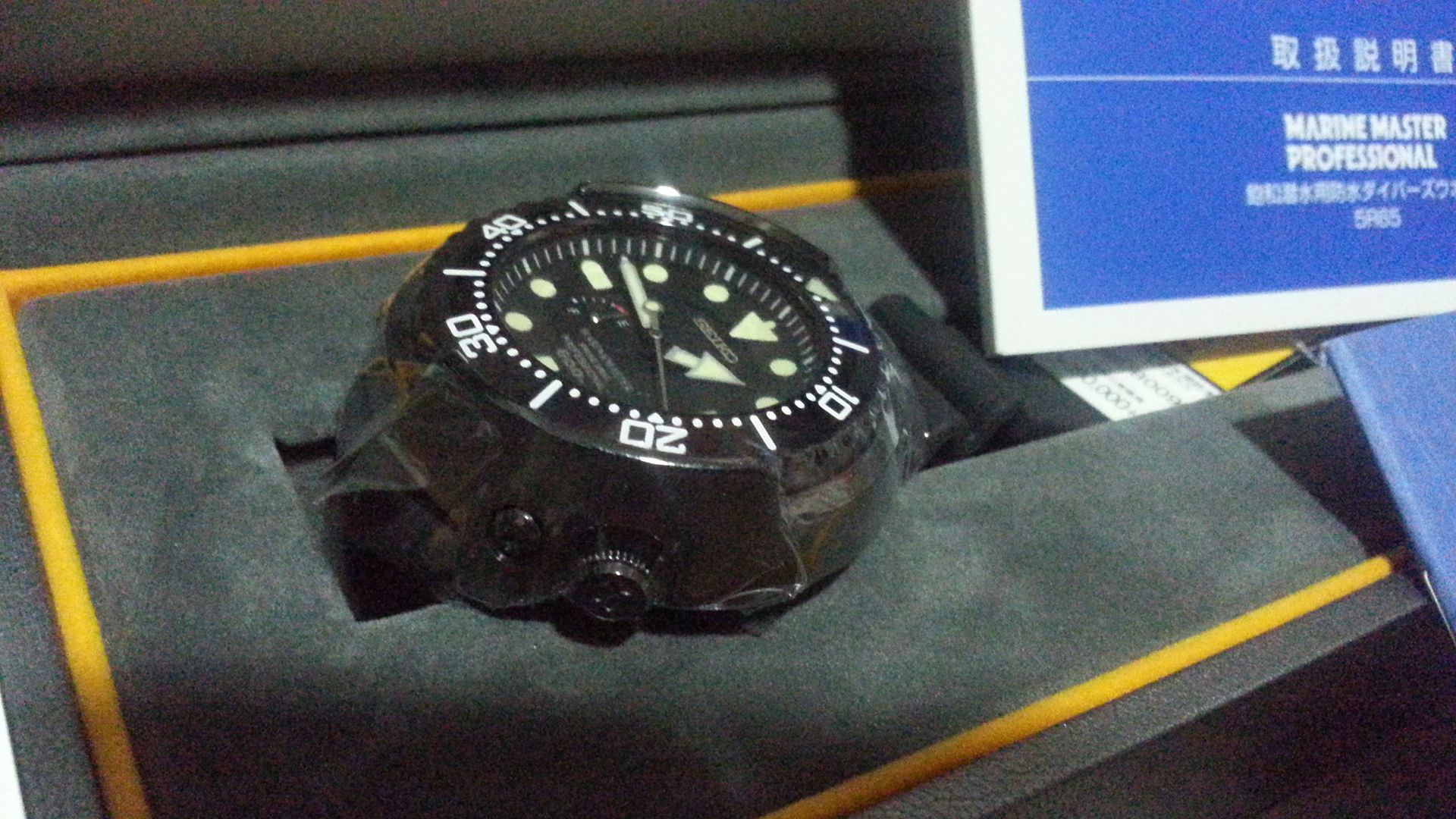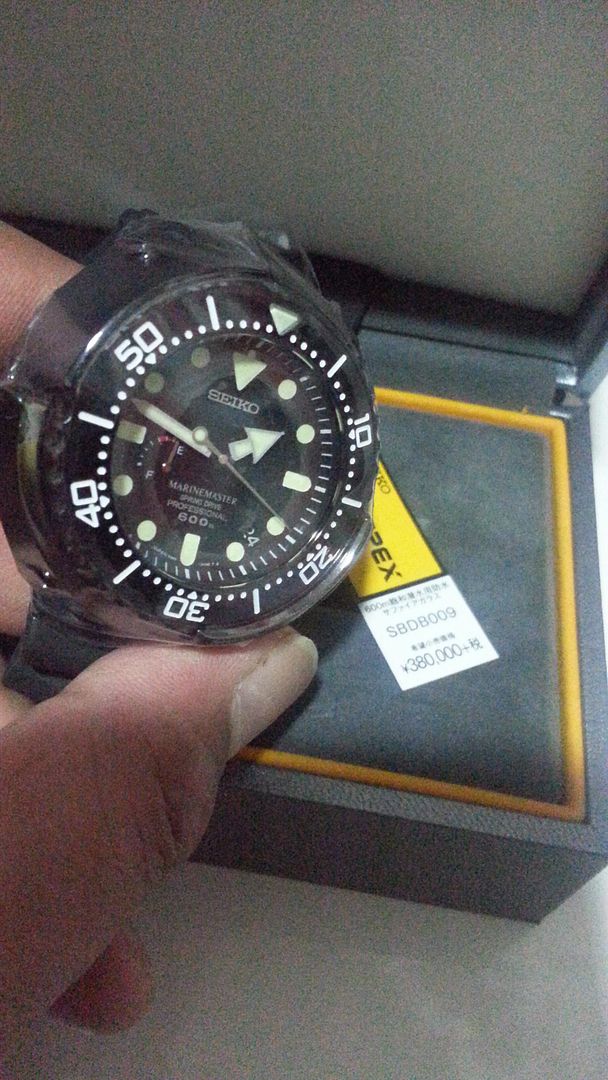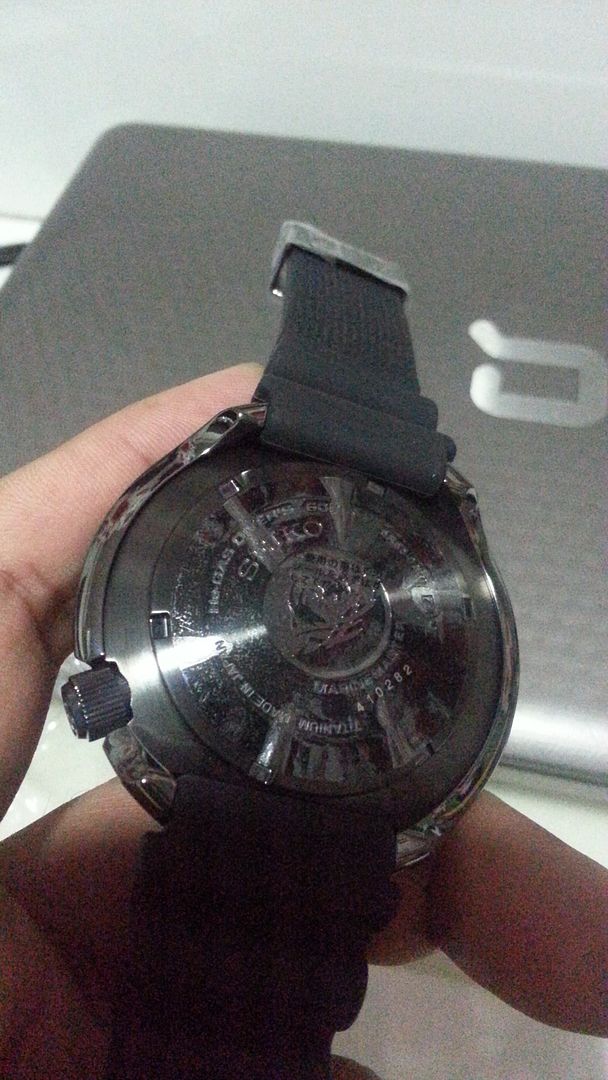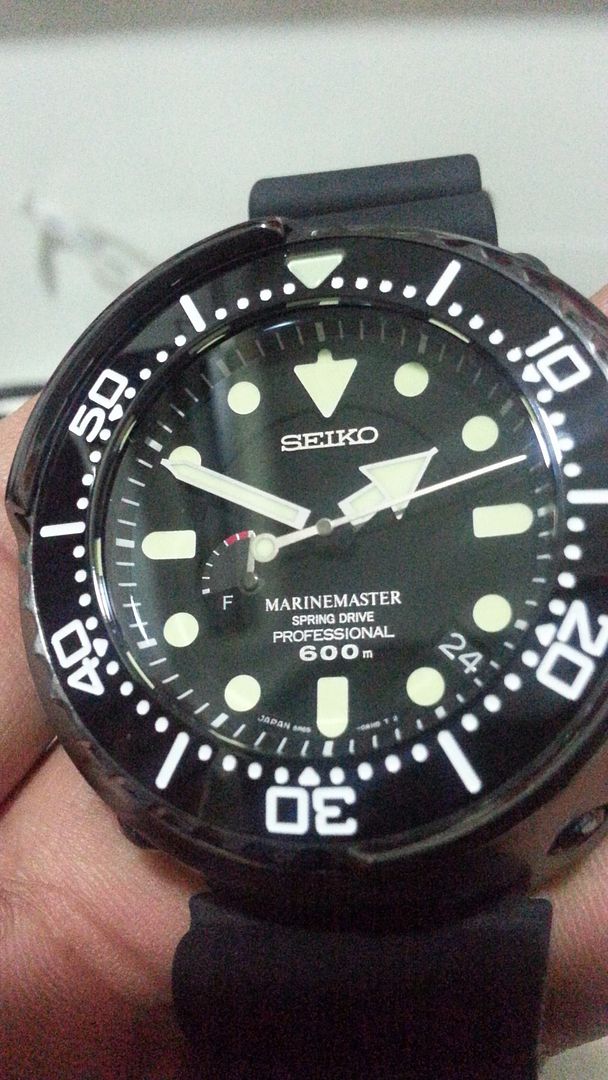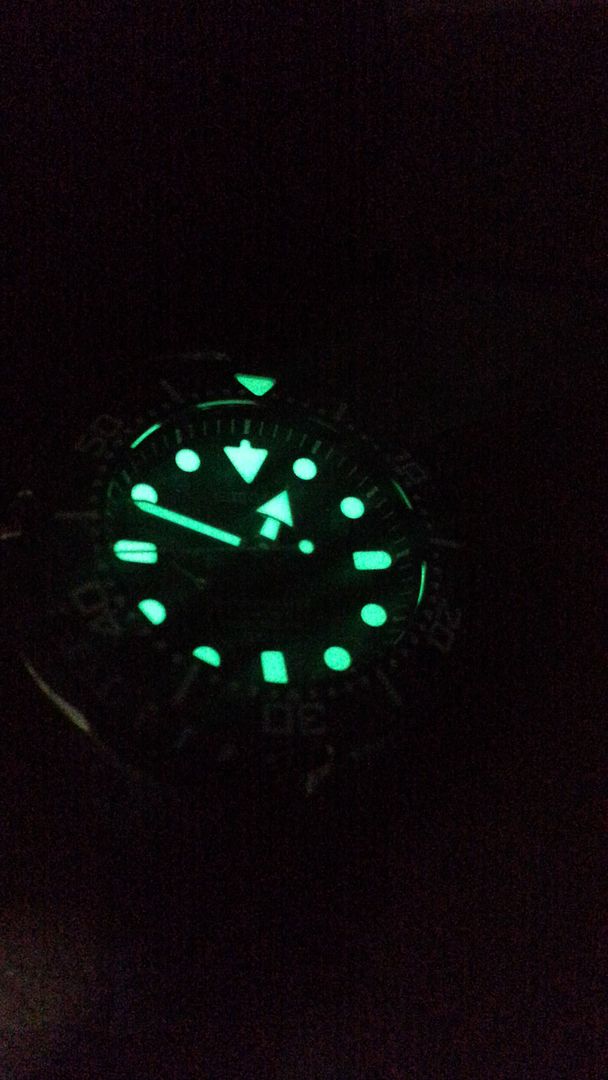 The box and packaging is typical higher end Seiko diver packaging - similar to the blue tuna and emperor tuna packaging. Apart from tags and the ubiquitious manual/warrant booklet the watch comes with a B 22 Seiko rubber strap. The strap is surprisingly very supple and comfortable. Definitely a step up over the normal stiff z22 strap.
Initial impressions:
The new design has cut outs in the shroud for the strap. In fact the strap is attached directly to the shorud (the lugs are part of the shroud).. So if the shroud is removed, the strap will follow the shroud. Previous tunas has the strap attached to the case and the shroud seated over the lugs
This design allows the watch to sit more comfortably and lower on the wrist. The shroud has vertical brush finish and is most likely made of titanium.
All the metal surfaces (shroud, case and bezel) are black in colour. Not sure what kind of coating.
All the surfaces have a matt finish except for the edges of the shroud which have a polished finish.
The bezel insert is most likely ceramic with the markings and numbers engraved in white into the insert.
The shroud has a more marked slope when compared to previous tunas.
The dial looks quite small when compared to the shroud and bezel. The sloping shroud may be the reason why the dial is smaller.
The hour markers are interesting because instead of the normal raised indices or printed markers, the markers appeares to be sunken into the dial with the lume filled up to the surface of the dial. I have seen this only in one other Seiko - my pipin Scubamaster. So the markers are not raised above the dial surface but actually level withthe surface of the dial. Awesome lume as expected.
The crown is signed but imo a tad small for such a chunky watch. Would have preferred a chunky crown like the 6159 or 1000m quartz tunas.
The caseback is slightly rounded but that does not affect wearing comfort. Serial number dates the watch to jan 2014.
Here are some more pics of the beauty.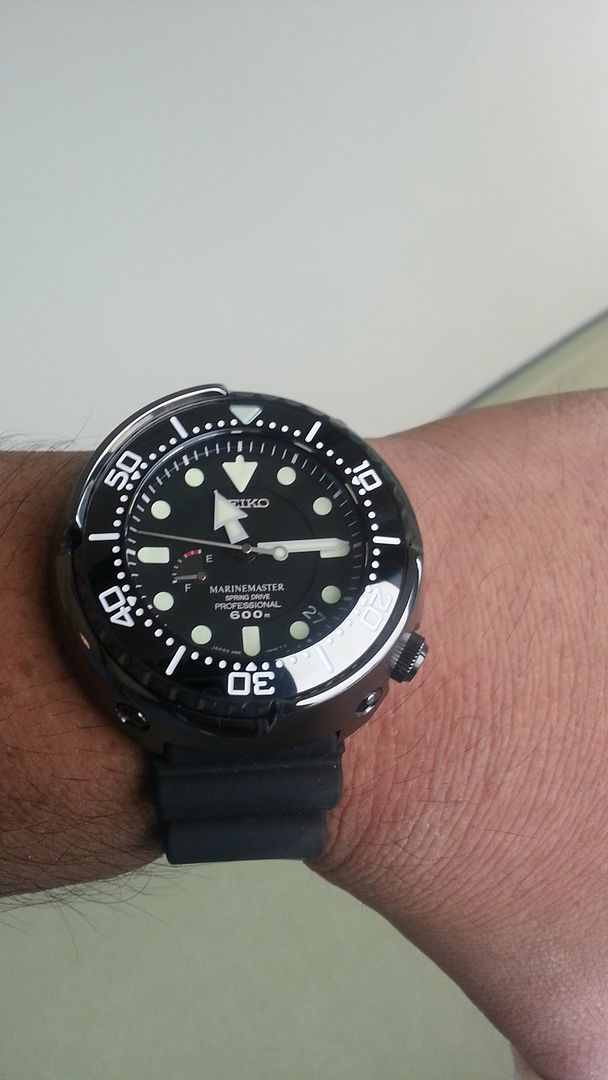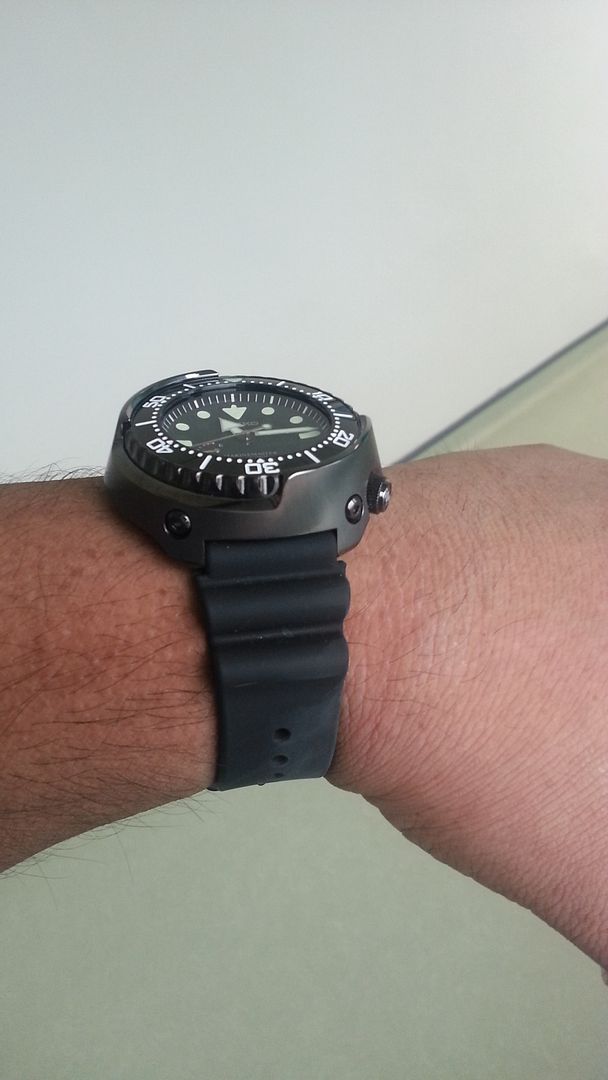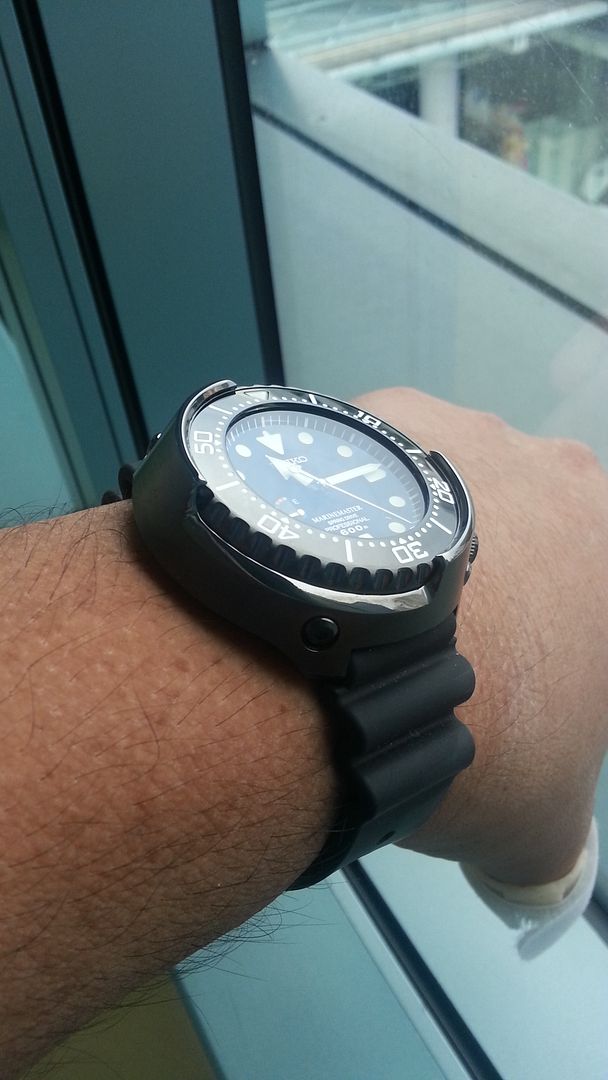 Loving my latest tuna!!
Thanks for reading!