·
AqualandKing & Special Member
Discussion Starter
·
#1
·
Great time on holiday Guys.Weather was great,company was great (Amanda my partner),food was as usual fantastic,the water was clear and deep,the diving was outstanding as always and i took my Orient Star for its first vacation and water test.
I did have a few watches i wanted to take but the Orient Seemed to me the obvious choice as it wears well even without being in its element as a Dive tool which it certainly is.
At one point over a two day period i lost my watch to the wrist of my partner who loves the watch so much she decided to wear it,with some great responses from onlookers seeing her with such a huge Yellow watch on.
Hope you like the pics guys as they are Random.Thanks for looking guys.Neil and Amanda.Thian i hope ive managed to gain access to the WIS Hat Brigade!!!
Hi Guys.Bon Appetite!!!
Amanda wearing my Orient Star.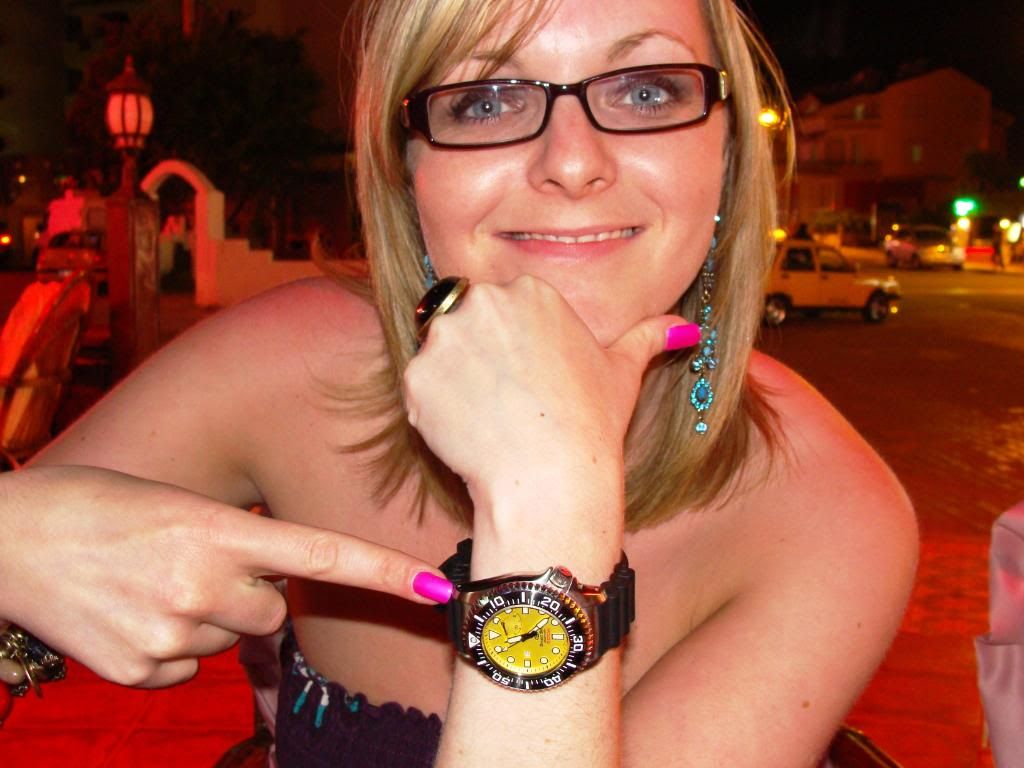 Our dive spot today north of the rocks.Total depth 88 metres down to the bottom.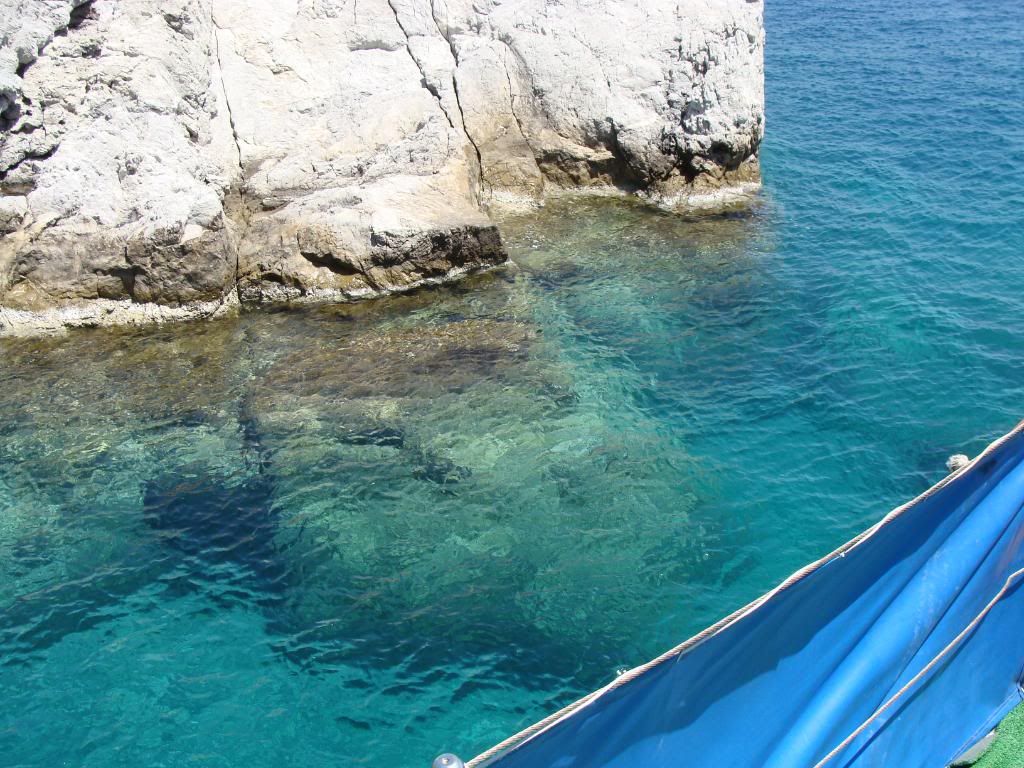 Cocktail i had waiting for Amanda.(Sex on the Beach)
Needed a Nice Fillet Steak Bernaise after my Dive today.Mmmmmmmmmm
Orient did well and no water ingress at 52 metres down.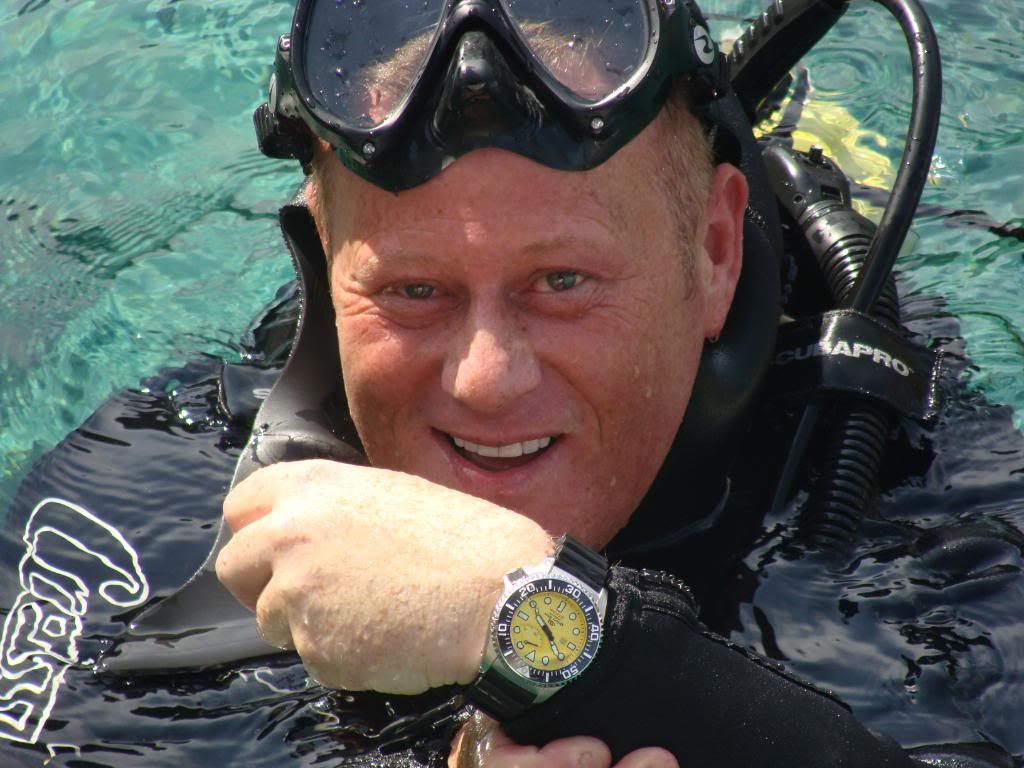 Ok to go.Here we go.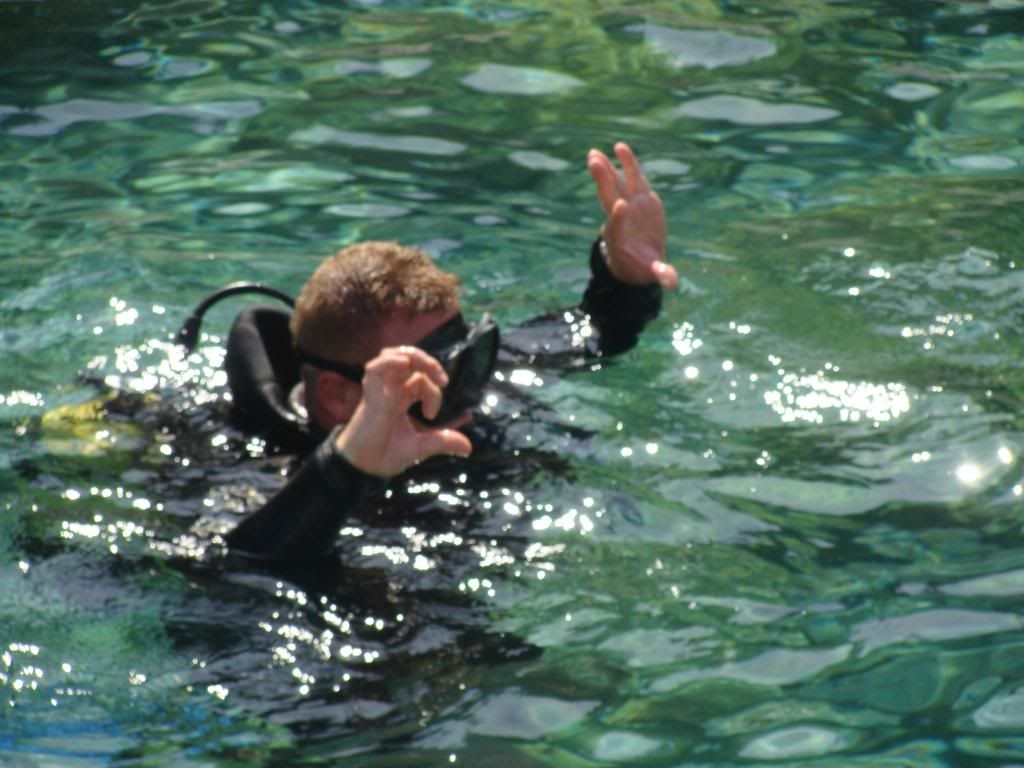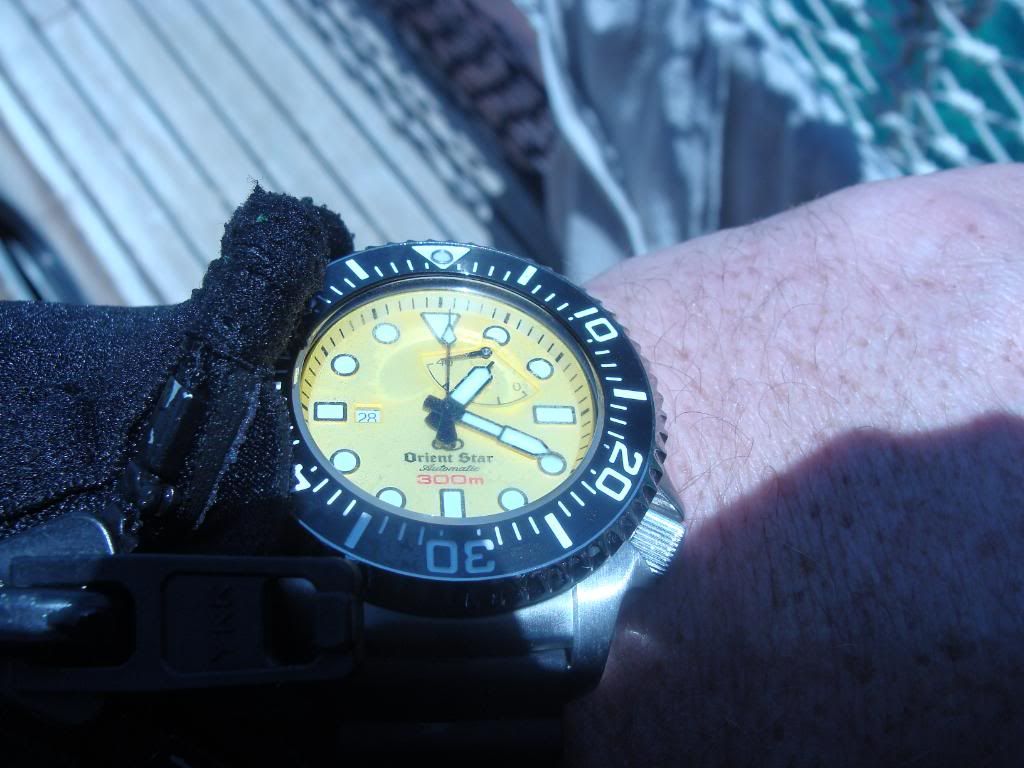 Start of my Dive.52 metres today.