i REALLY wanted that 6032 as i'd never seen one for sale, but i do have to pay for the kiddie's tution; so, i came to my senses. before that 6032 appeared, i committed to buy this and it's a pretty cool "consolation" prize. upon opening it, i realized this is the FIRST time i've ever puchased a new watch since i'm more into the vintage watches. lol... i've bought never worn, second hand watches, but never one as the end user from a retailer before. it will probably be another 10-20 years before i do that again.
here's the box straight from japan: note the paper tape and LARGE box!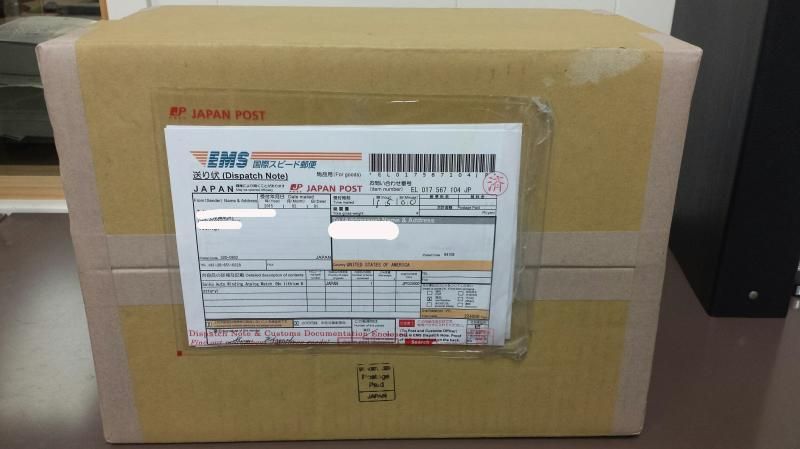 DOUBLE box, even!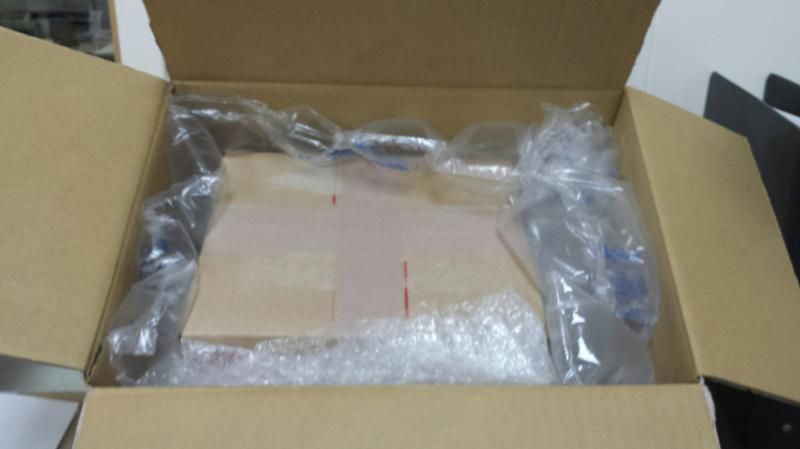 hrrrrmmm, SEIKO WATCH CORPORATION?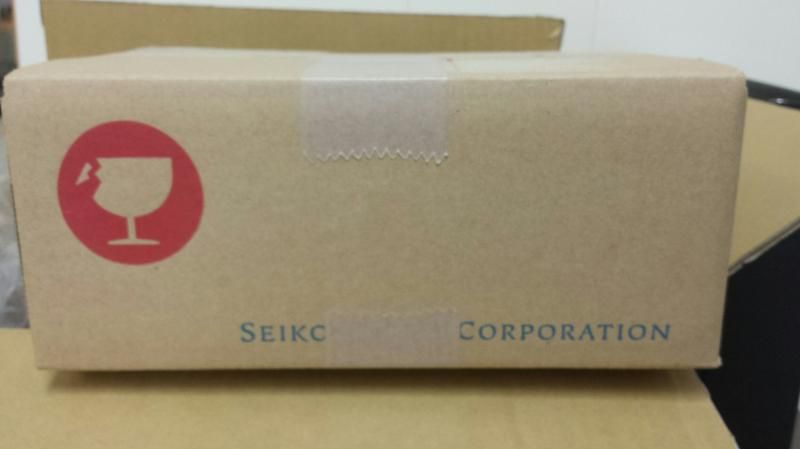 padding on the inside box...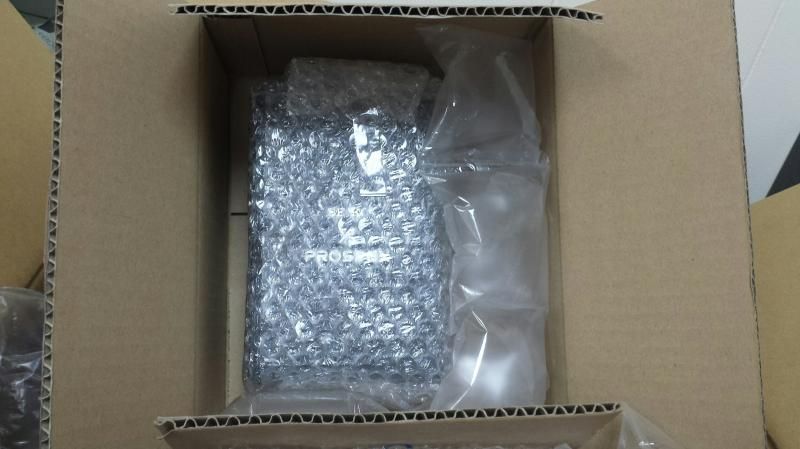 getting closer!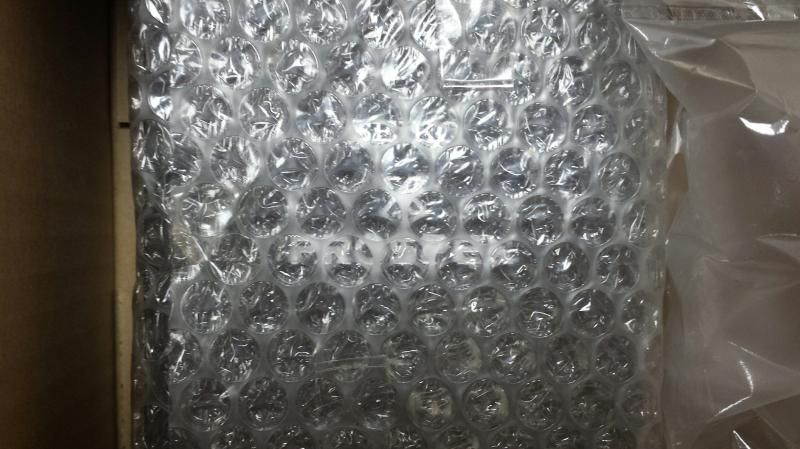 ah! prospex...love it.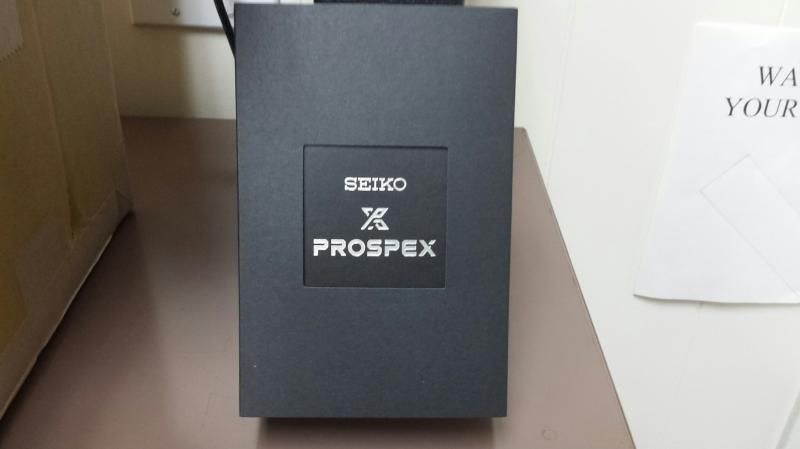 yes, the correct watch was sent!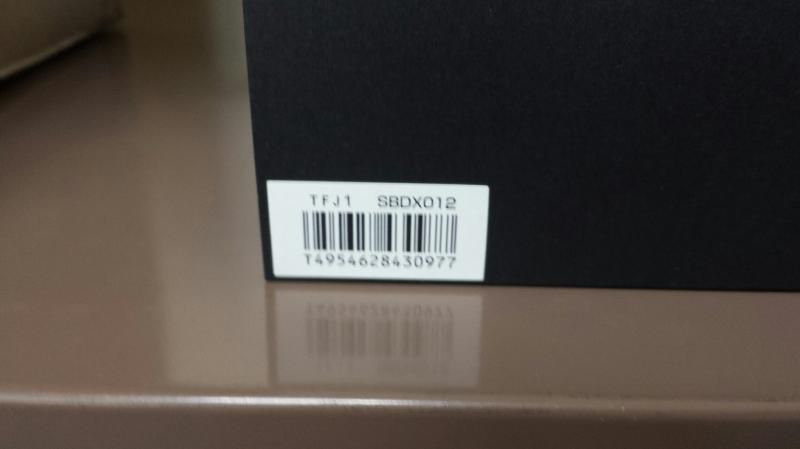 AT LAST!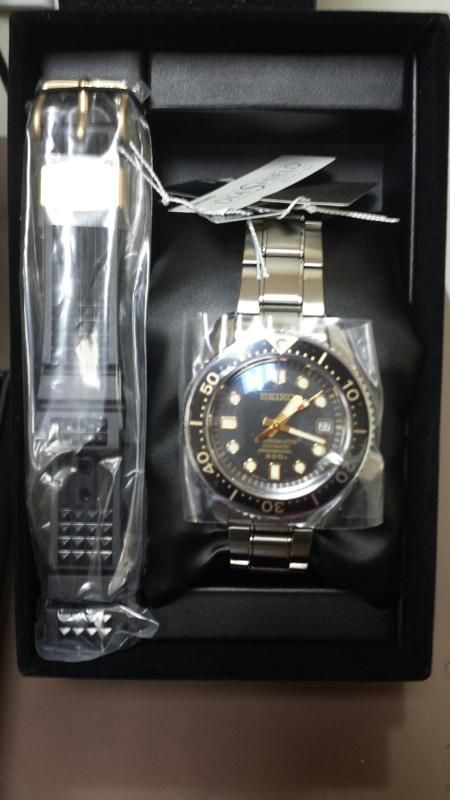 thanks for looking.... the sbdx001 MM never really appealed to me, but it's all about the details in the collecting world and i really like the gold. it really stands out and just "POPS" in person. i apologize for the poor pics, but i am at the office and rushed them. :grin:
<* shark >>><