This little project started over six months ago when I spotted a battered and poorly listed Arnie on ebay. Its not a watch that I can say I was previously interested in as I had always assumed them to be on the large side and unsuited to my 7" inch wrists, but I fancied a project and this one looked like it might go cheap...
This is what I was bidding on (sellers pics) -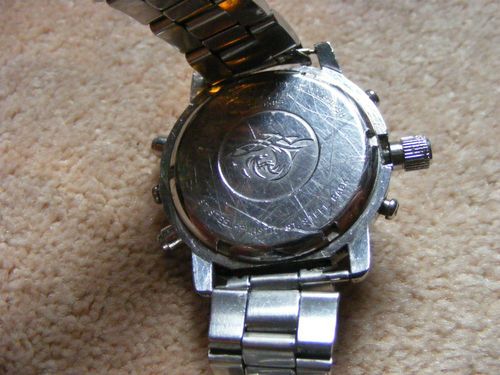 Note the 18mm bracelet fitted to 22mm lugs. The ad description went along the lines of "Seiko watch. Not working. Was going to fit new battery but was told it was broke." And that was it. Perfect project fodder then and I sniped it for a grand total of £76. I knew a new shroud, insert and sapphire were all readily available and a quick bit of googling unearthed plenty of options for donor movements should the need arise. I estimated I could fix this up for under £200 and with nice Arnies usually going for £300+ I was felling pretty good about it. A few days later and it arrived -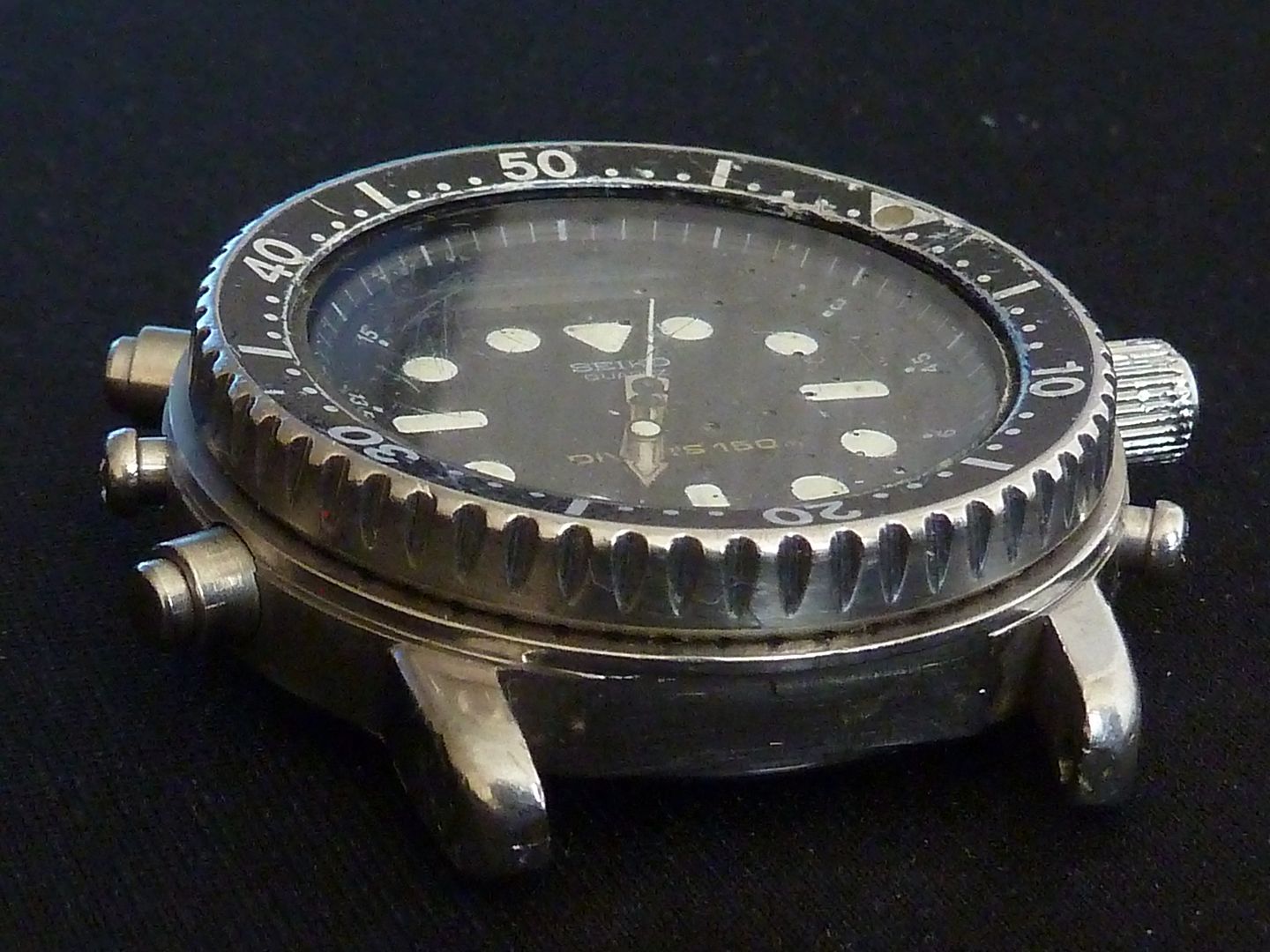 It looked like it had spent the last 20-odd years living in a welders toolbox. Plenty of deep scratches on the lugs and case back and the crown appears to have been tightened with pliers. It wasn't looking too good under the glass either with lume rot on the hands although the dial wasn't so bad. So then to open it up and see just exactly what I've bought -
Look closely at the remains of the gasket. That's a generous layer of superglue you see holding it in place. By this stage my enthusiasm is starting to wane but I still have hopes for the movement. As I loosen the crown, it, and what's left of the stem come right out. I pull out the movement out and I am greeted by this -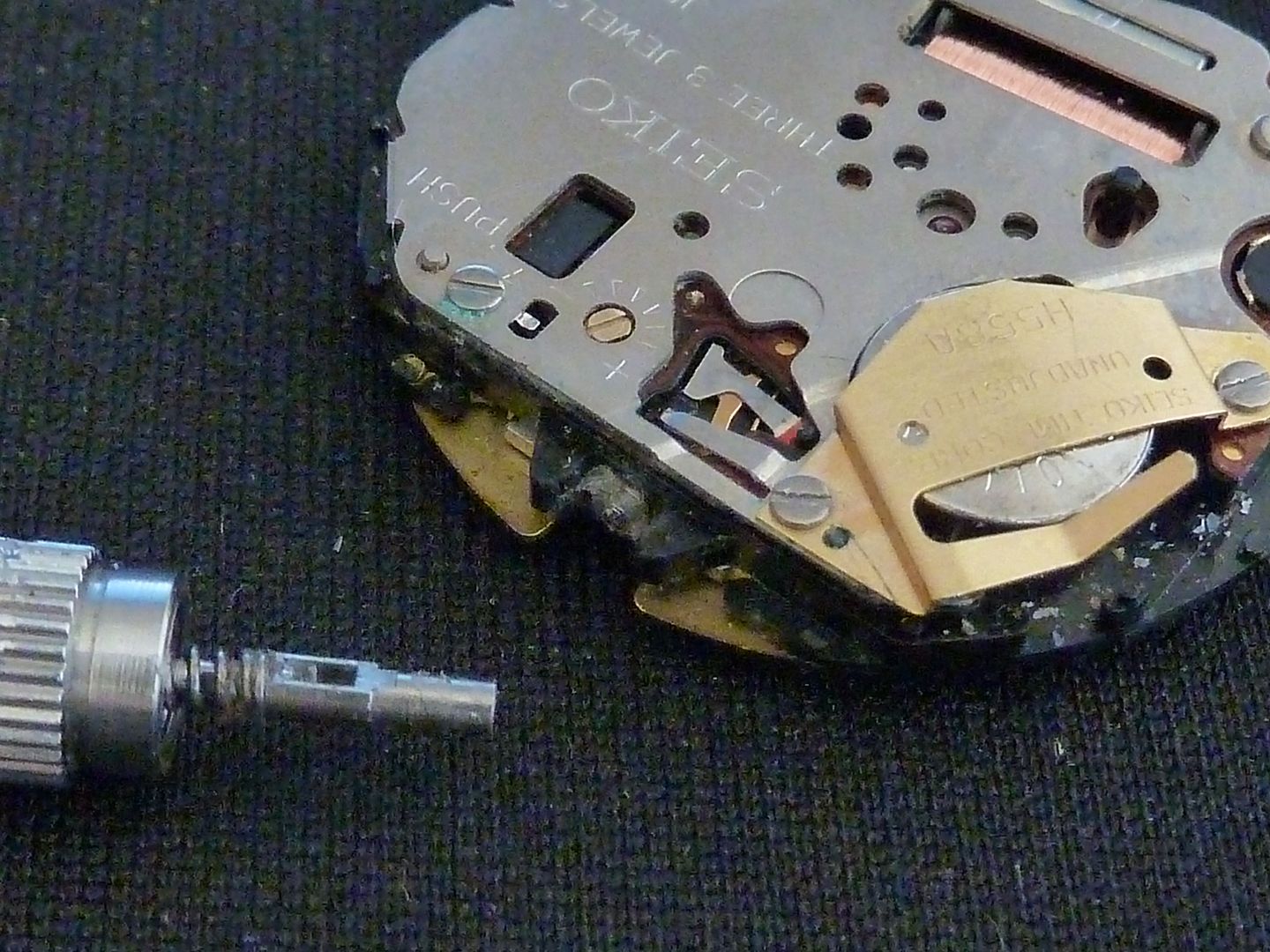 Yep, that's more superglue. I guess the stem had broken and the previous owner thought that superglue was the answer to all life's problems... So that's a new stem and movement added to the shopping list, now for some good news, yes? Well not quite yet. The stem tube had taken a knock but it was nothing terminal and the threads were good but remember the 18mm bracelet vs the 22mm lugs? Well when the previous owner was fitting it He/She did so using a 20mm spring bar on the lower lugs. Rather than sourcing a correct 22mm spring bar I guess squeezing the lugs in a vice to accommodate the wrong spring bar seemed like a better idea at the time. I was able to bend the lugs back out to 22mm using a large pair of pliers and opening them between the lugs and even though there were still vice marks on the outside of the lugs the case was still salvageable -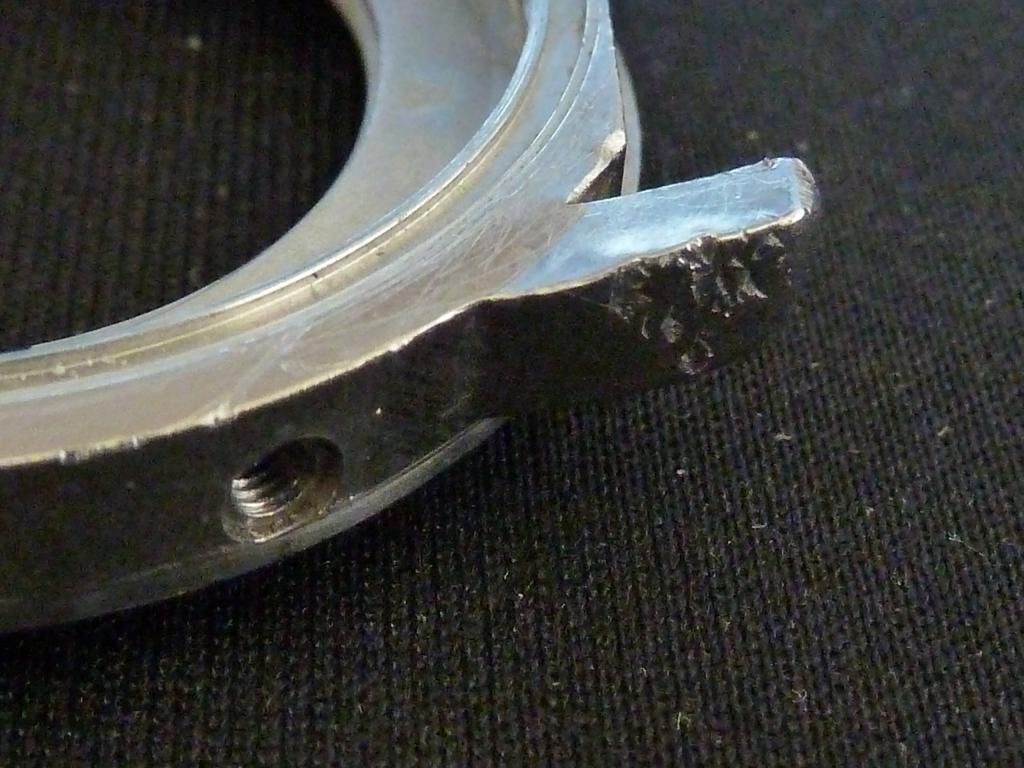 So that's all of the nasty surprises out of the way, time to get spending. New insert and sapphire crystal were ordered from Yobokies along with a new shroud from ebay. The old movement was filled with superglue so I purchased this donor from ebay -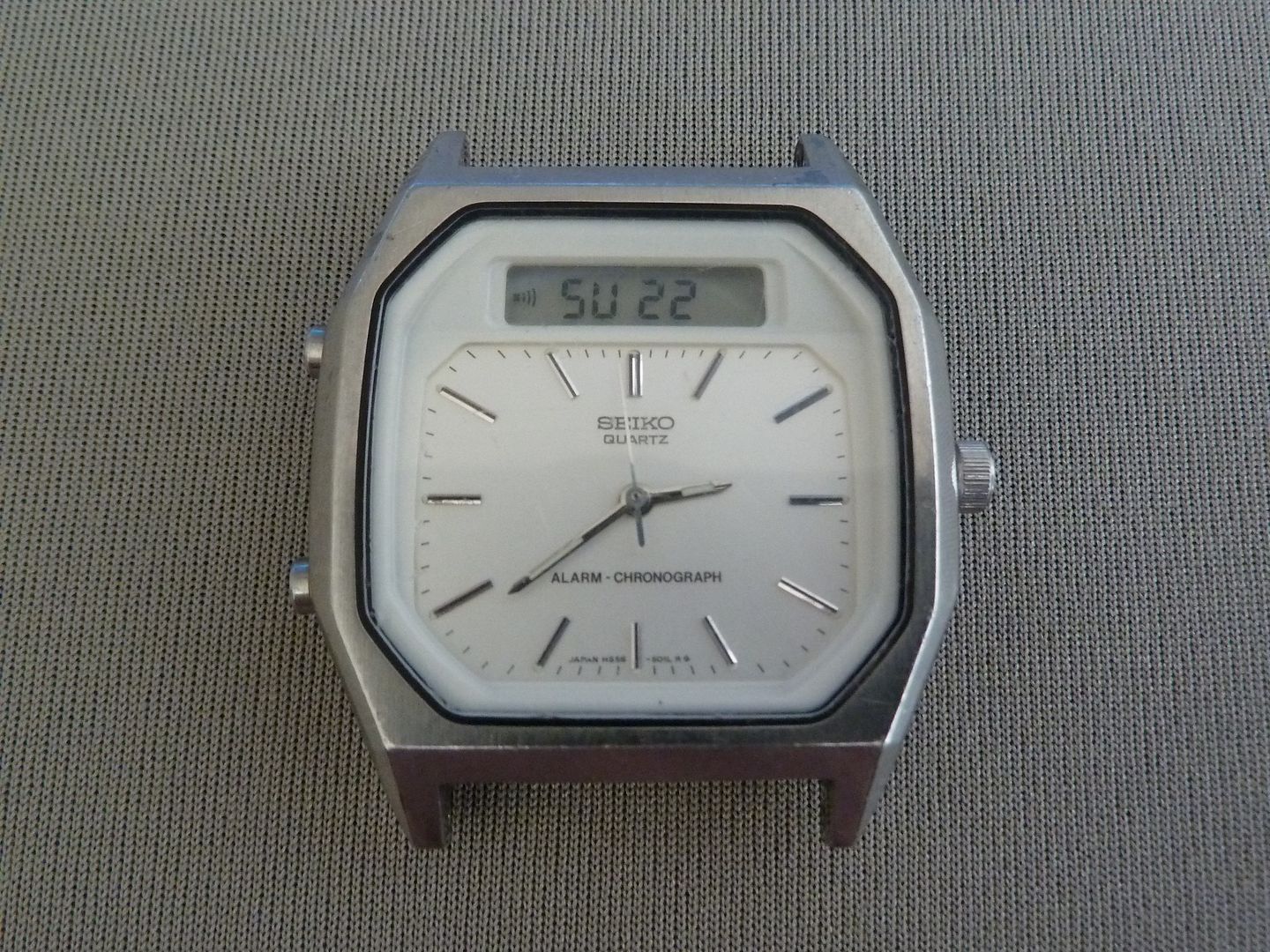 New gaskets were sourced from Cousins but I hit a wall when trying to source a new crown and stem. I fired off a few emails to the usual suspects but most didn't even reply. I saved the relevant searches on ebay in the hope I would find one quickly and in the meantime assembled the watch minus the stem -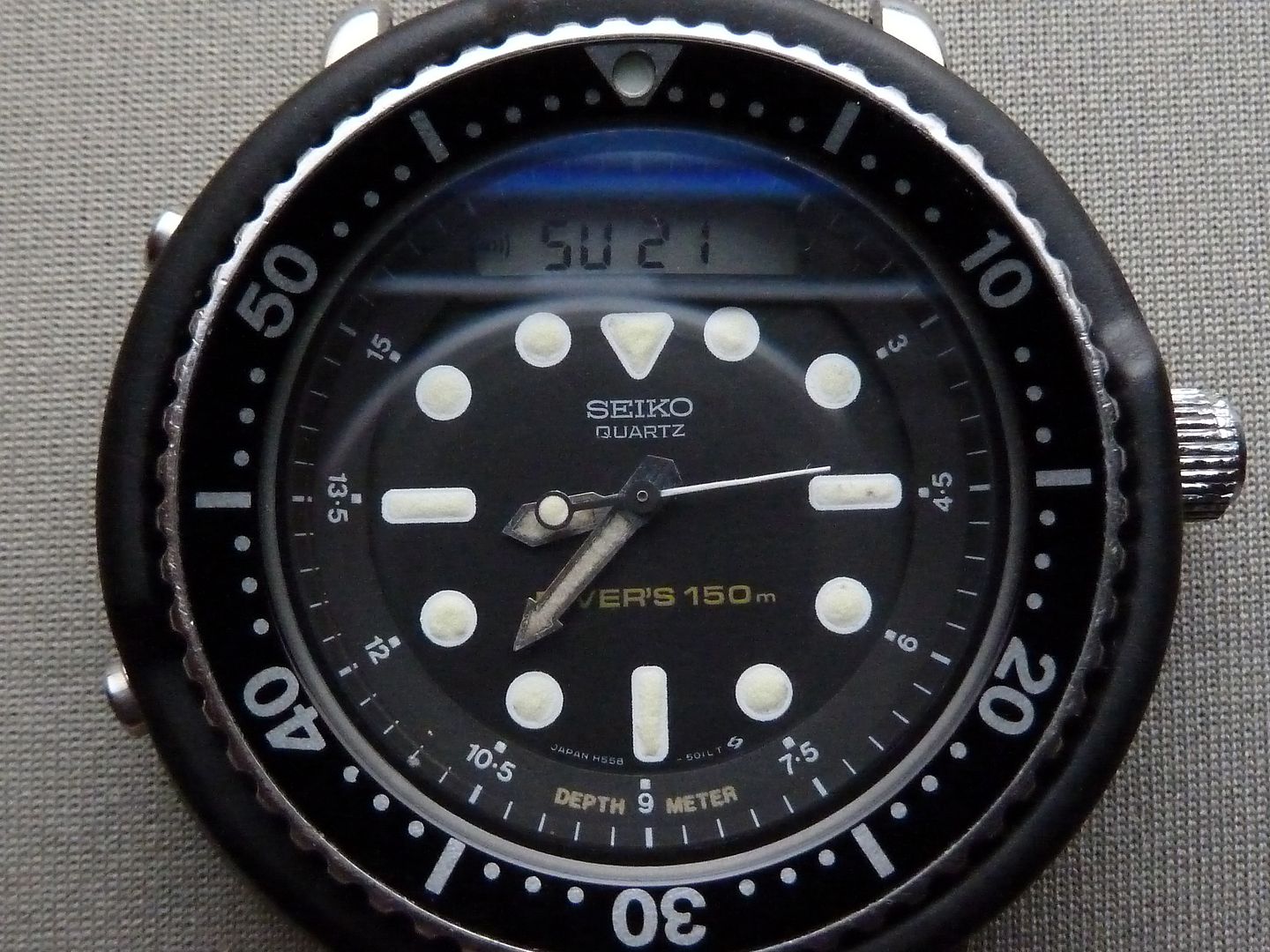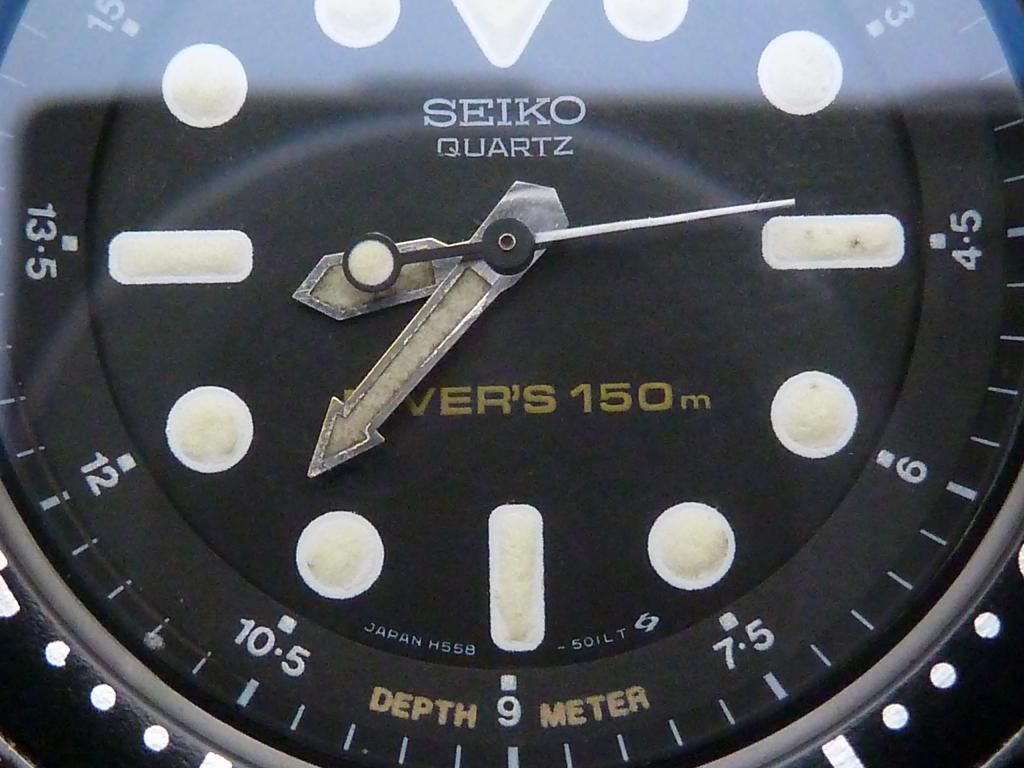 To my surprise it was very wearable. I'd always expected these to be massive but they are actually very similar in dimensions to a SKX007 or 6309 and a couple of mm thinner. The hands were in a pretty bad state though and there was a bit of lume rot on the dial so a re-lume was on the cards. I was looking forward to getting this up and running and was optimistic that it would happen sooner rather than later. I tried polishing the hands but the plating quickly wore off so I left it at that with plans to sort the dial and hands once a stem had been sourced. That was in August and I figured it was only a matter of time before a stem showed up, but as the months passed I started to think that this was never going to run. Maybe I should just ebay it and hope to get back what it was owing me... Fast forward to December when a H558 parts lot appeared on ebay. It was about 80% of the parts needed to build another Arnie but crucially the stem was there minus the crown. By this stage I was getting desperate and I was willing to buy the lot just for the stem and then sell the rest of the parts. The auction was at £60 and ending in the early hours so I set my snipe for £112 and went to bed, confident that it would be mine in the morning. I got up the next day and discovered it had went for £114. My enthusiasm was now at an all time low so I just tried to forget about it and hoped that someday my saved searches on ebay would eventually come good. Fast forward again to last week and I'm browsing the trading forum and I spot an ad by Stefan / Seikochrono for a new H558 stem NOS. I frantically pm'd him and sent an email as well and with that my search was over. I spent the rest of the evening grinning like a cat. So that was the stem sorted and the watch would be running soon so I turned my attention to the hands and dial. As I'd polished the hands down to the brass I thought about just painting them white and some new lume but I'd read about silver plating solution on another forum and decided to give it a go. I also had two sets of original 6309 hands in a similarly bad state so they would get plated as well.
Heres the Arnie hands with the lume removed and prior to polishing -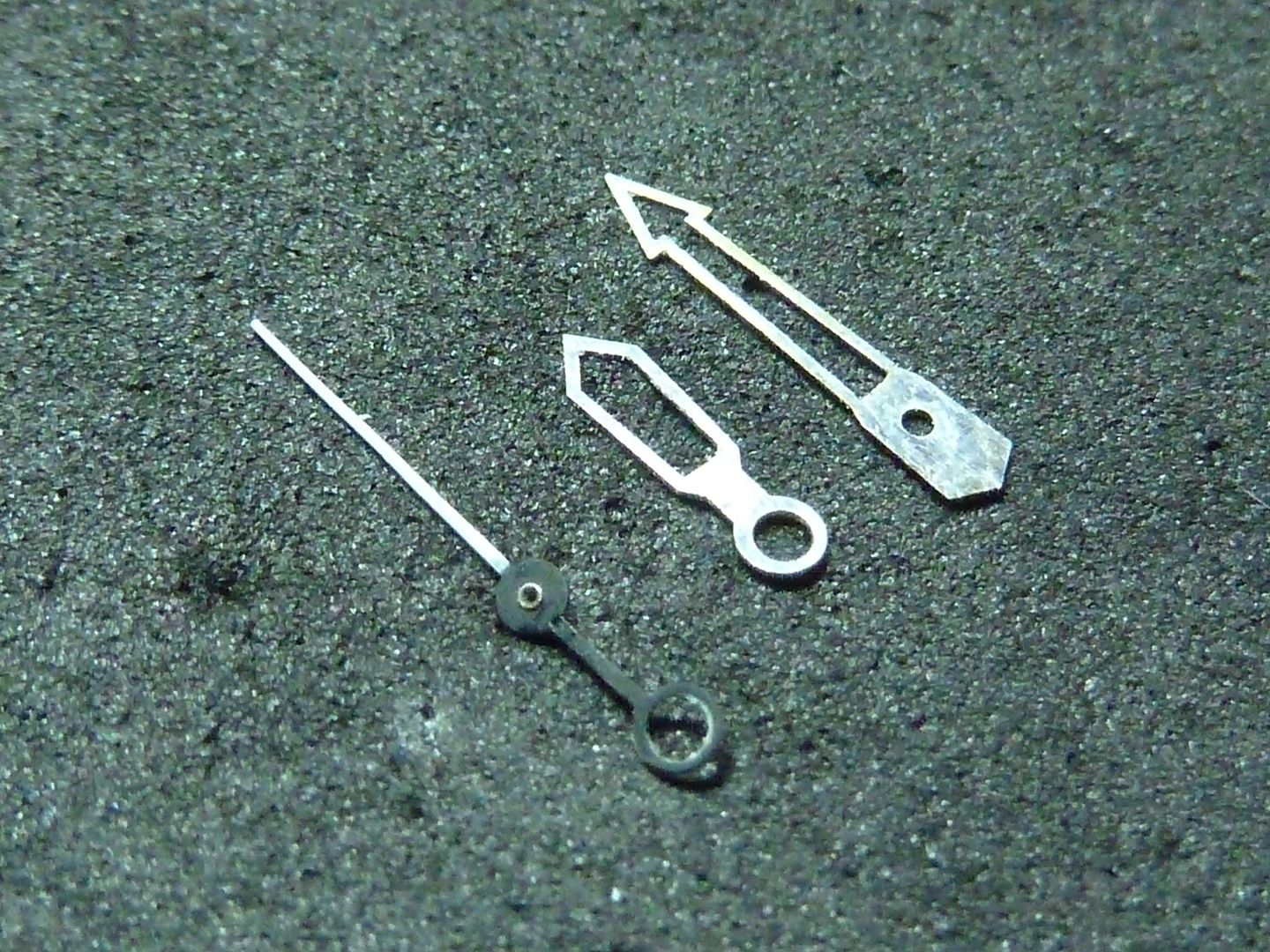 And the 6309 hands rubbed down with 1200 grit paper and then polished and ready for plating -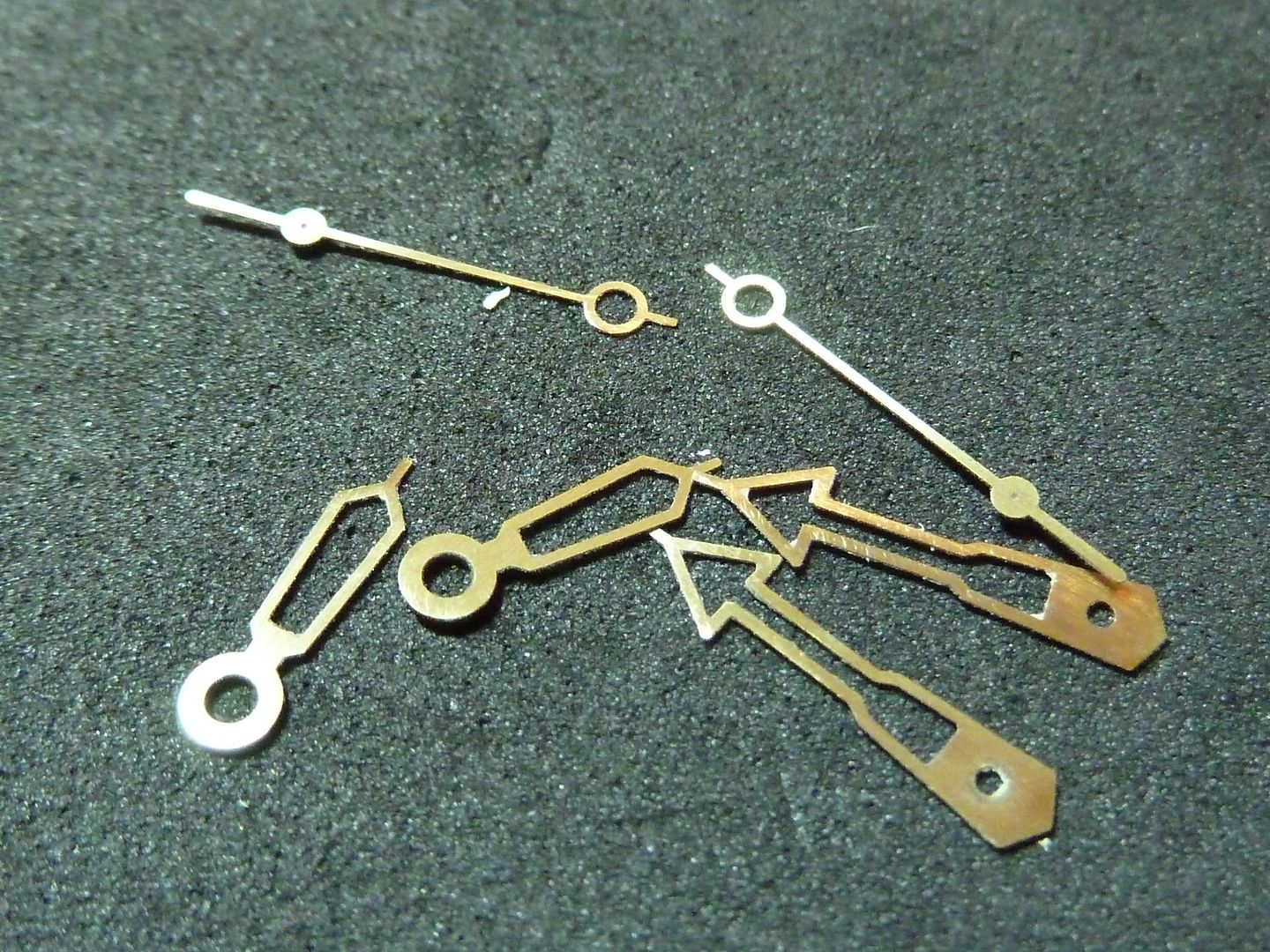 The plating process is very simple. Just pour some solution onto a fine cloth and rub it in for 10 - 15 seconds -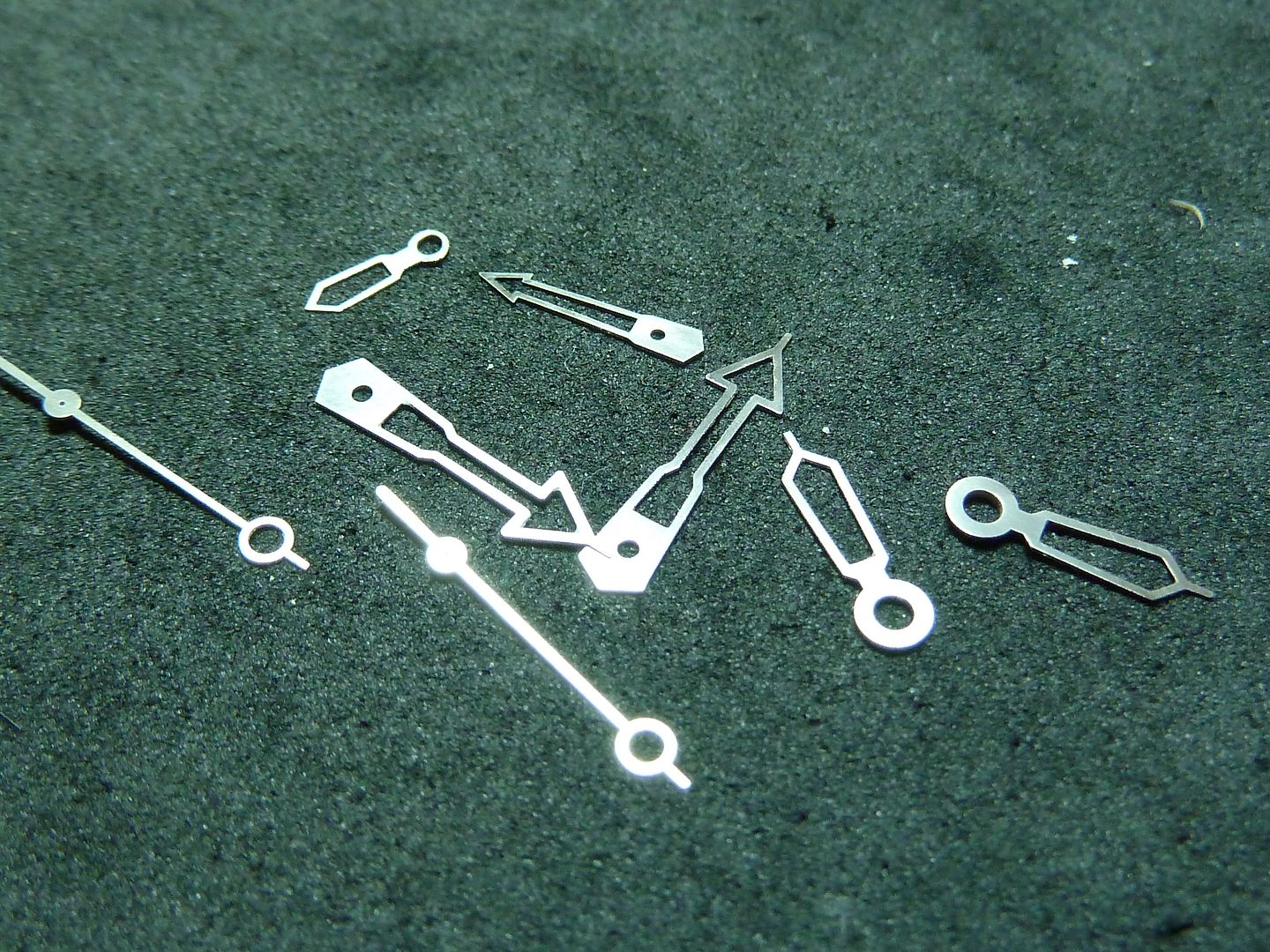 And with new lume applied -
I also relumed the dial -
And heres a pic of that elusive stem with the old broken one behind it -
As you'll have probably noticed, the case had numerous scratches and dings so I went to work with the dremmell and polishing cloths. Once the case was refinished I put it back together and gave it a 60m pressure test which it passed -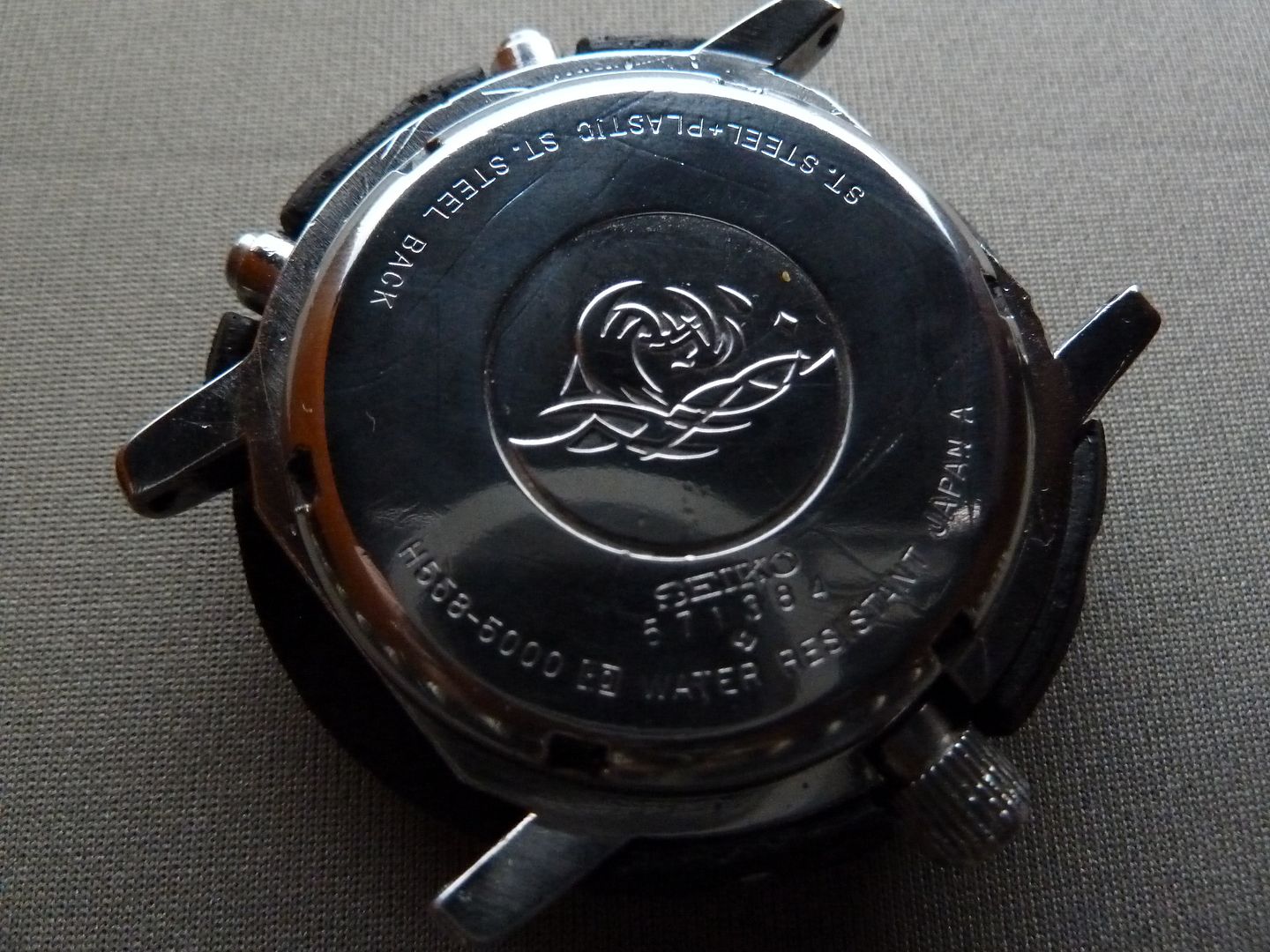 And a few pics of how it looks now -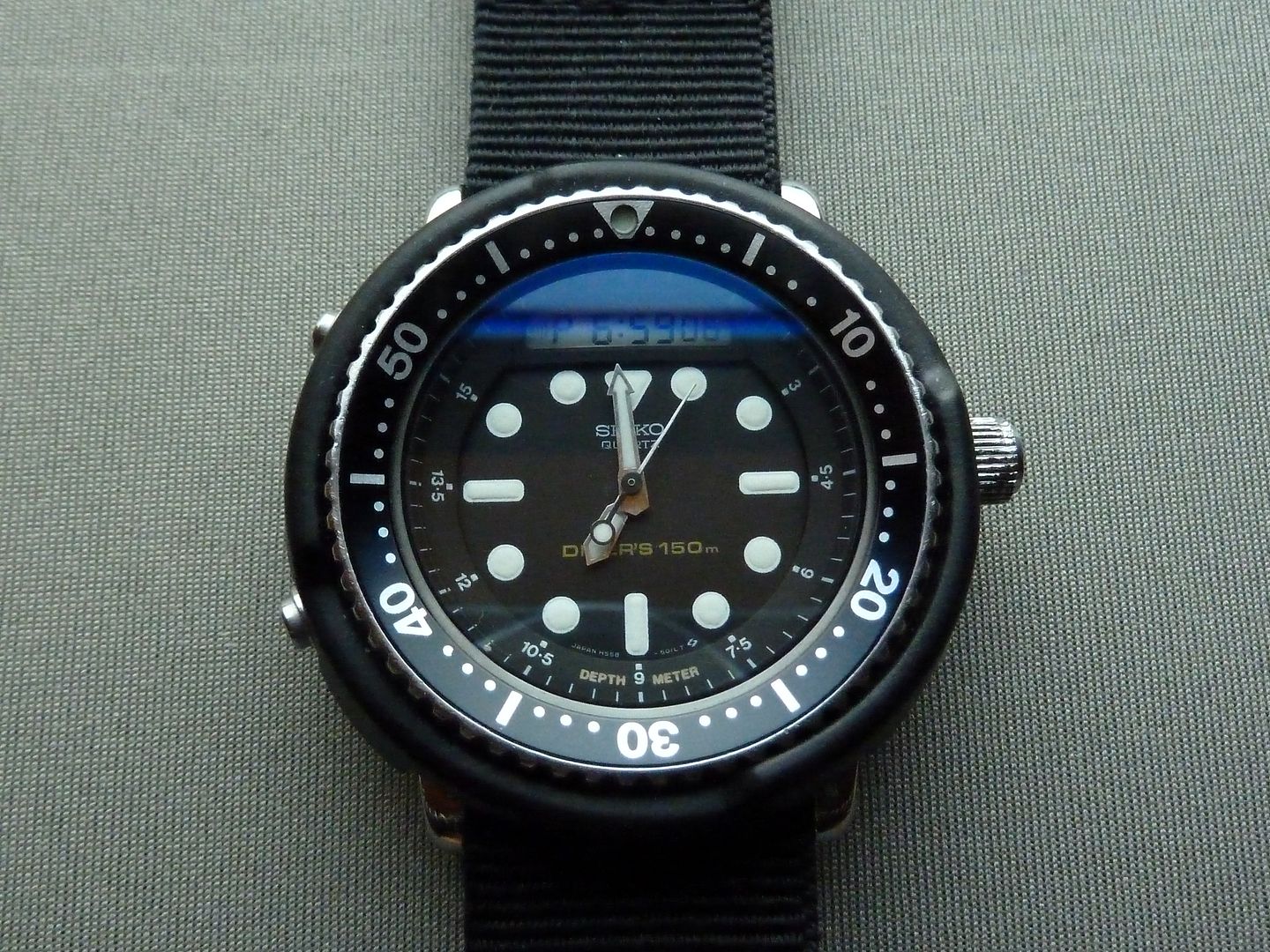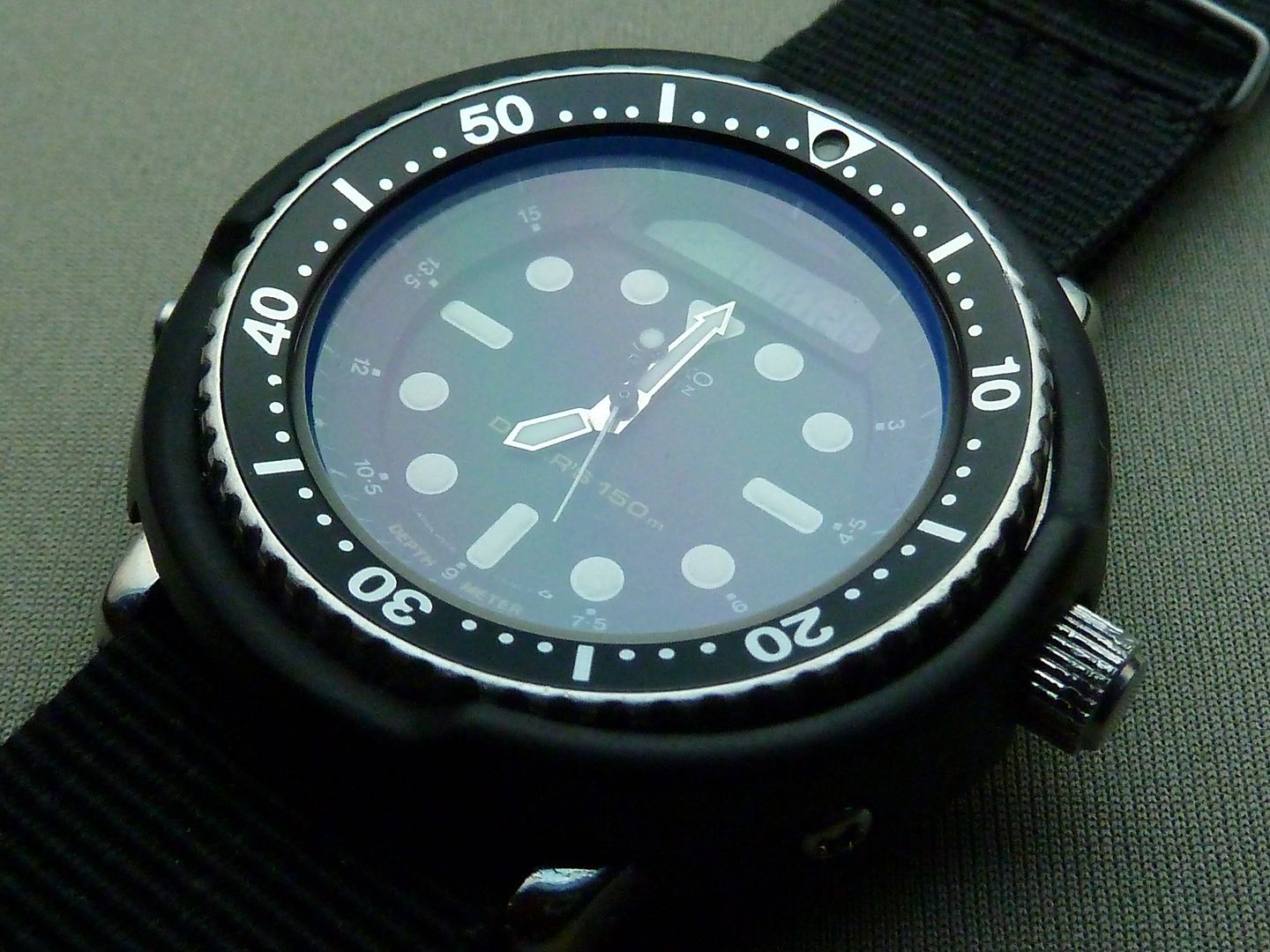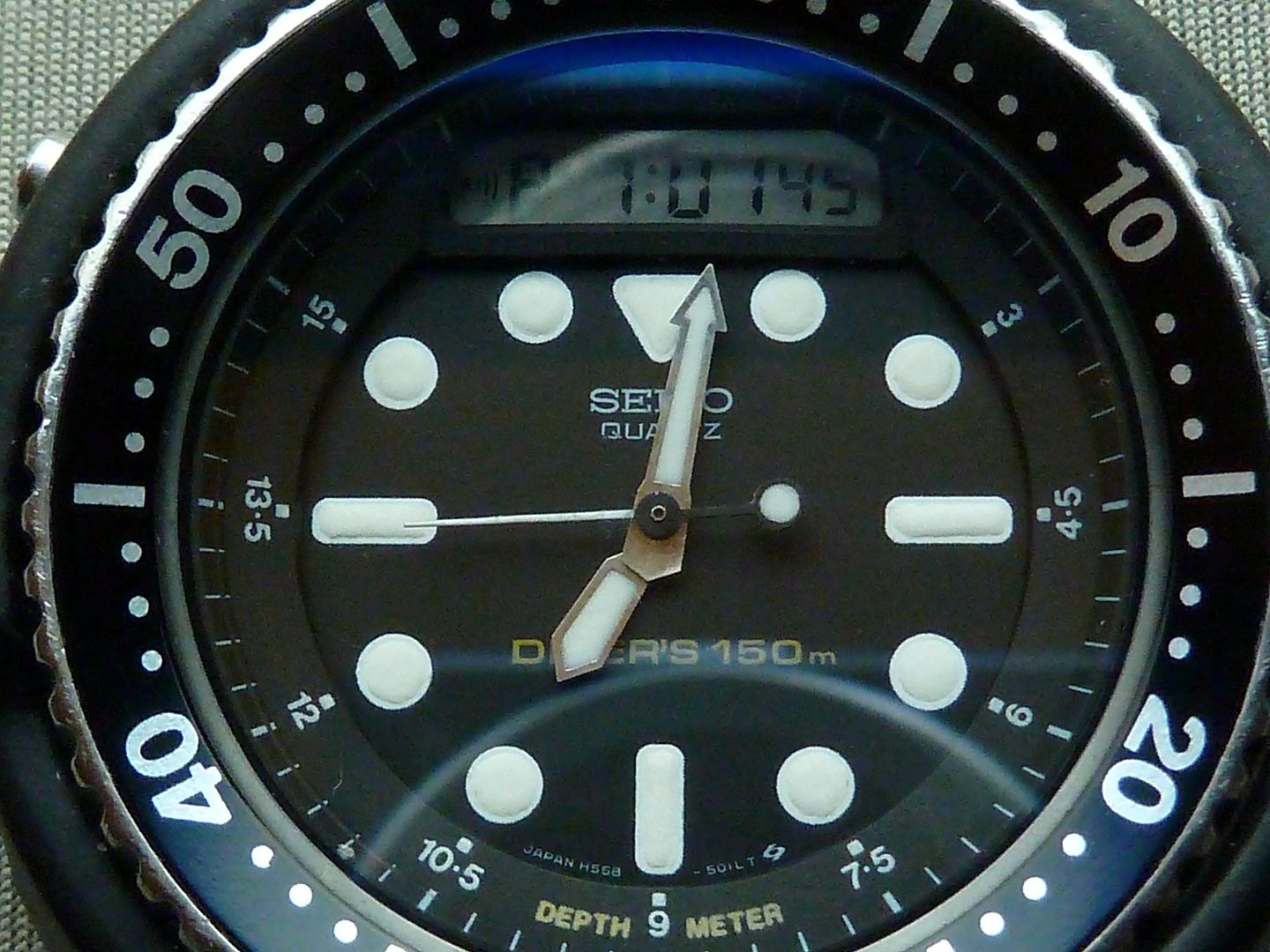 I'm still not finished with it yet. The crown could do with replacing and the alarm is not working as I need fit a new piezo sounder to the inside of the case back but these are only minor niggles. I'm just happy that after over six months I've finally got it running again and on my wrist and I want to give a big thank you to Stefan for coming up with that stem just as I was giving up hope. Cheers Fella!
Thanks for reading and comments are always welcome.