SOLD - Rolex GMT Master II Black / Pepsi 16710 Still Warranty NOW $5200
SOLD.
Dearest Comrades,
I purchased it as freshly serviced in 2013 with BLACK insert. Then I sold it to a fellow Vancouverite collector; after a few months I purchased it back with Pepsi insert attached. He attached the Pepsi insert. The Black insert also comes as the second insert option and colour, but originally it is black.
The only reason I am letting this very fine example go is because I need to give a Comrade overseas a hand.
I am asking ($8000 CAD ($7000 US)) NOW $7200 CAD ($6200 US) (net to me) shipped in North America. Shipping is on me. NOW $6,000 CAD ($5200 US) net shipped in North America.
It is a complete set. The condition is mint!
Last time I checked its accuracy, it was gaining +0.6 second a day!!!!! Accuracy, as you know, is my weak spot. :fro:
I love the clasp: (Please note the light desk diving marks on the clasp and on some of the bracelet links on some fotos, nothing major)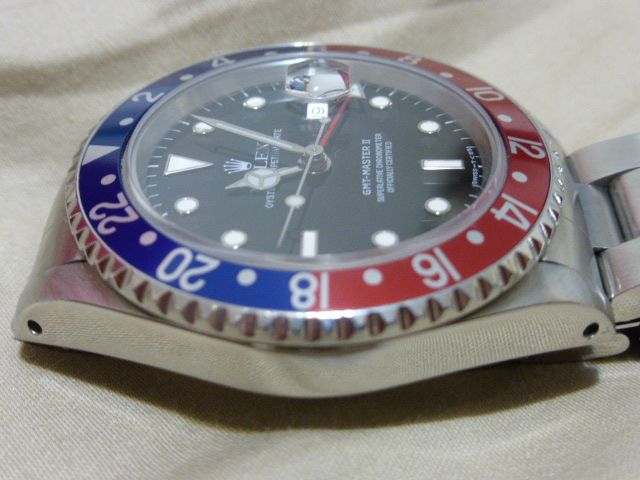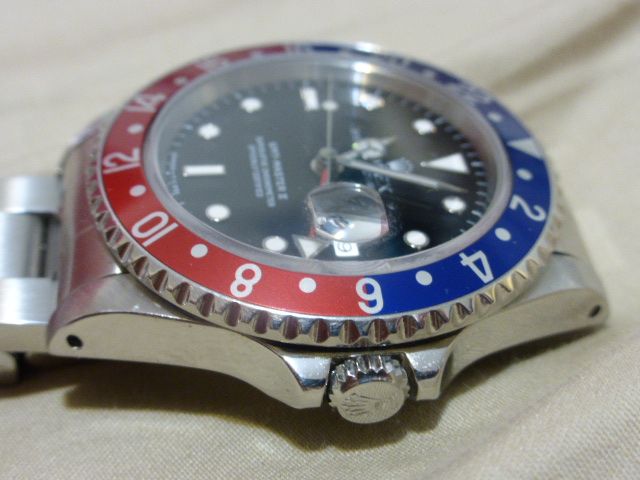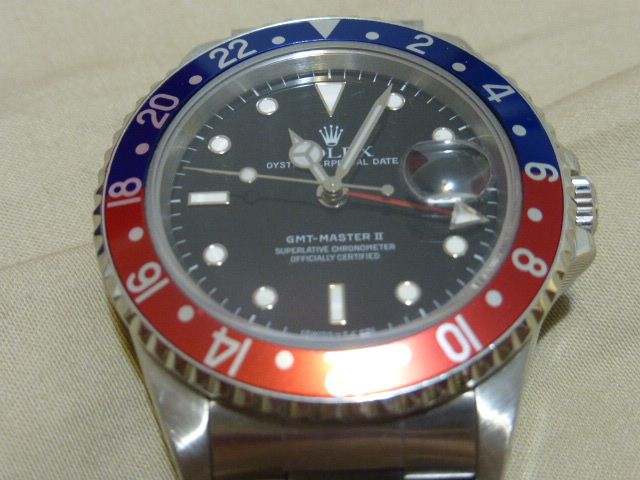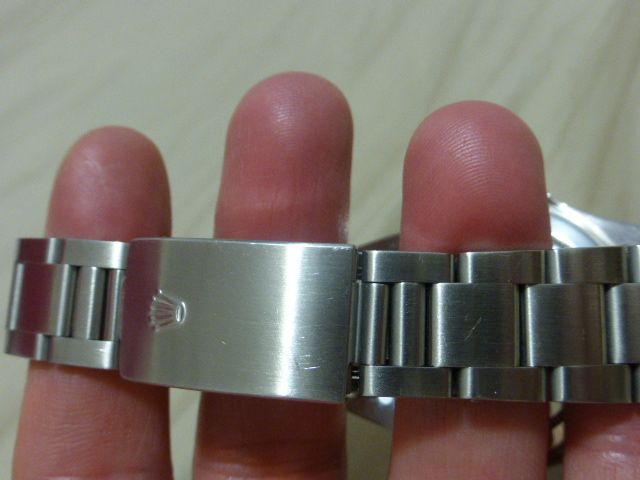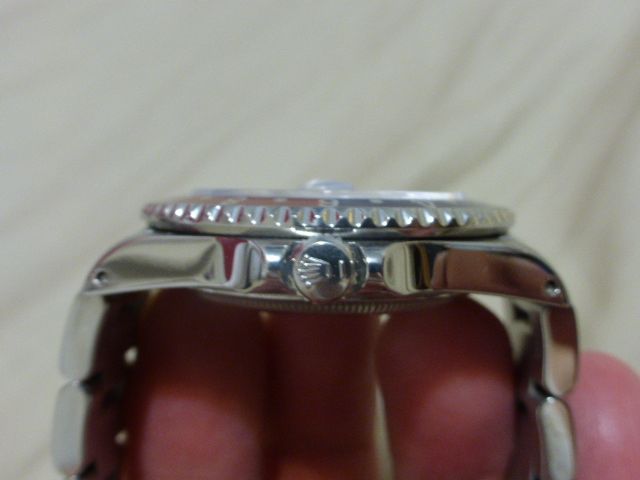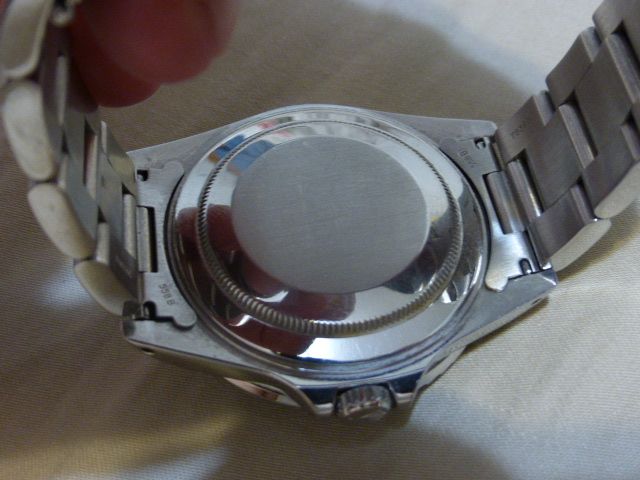 Minimal stretch on the bracelet: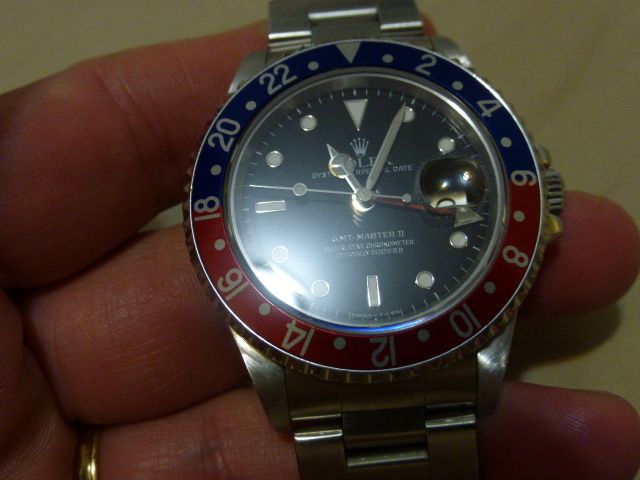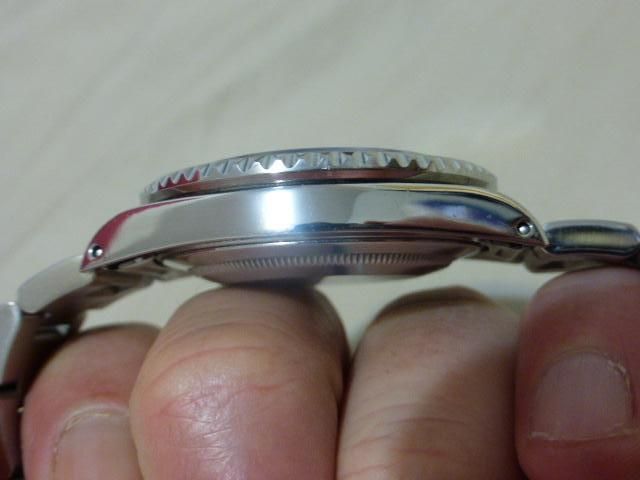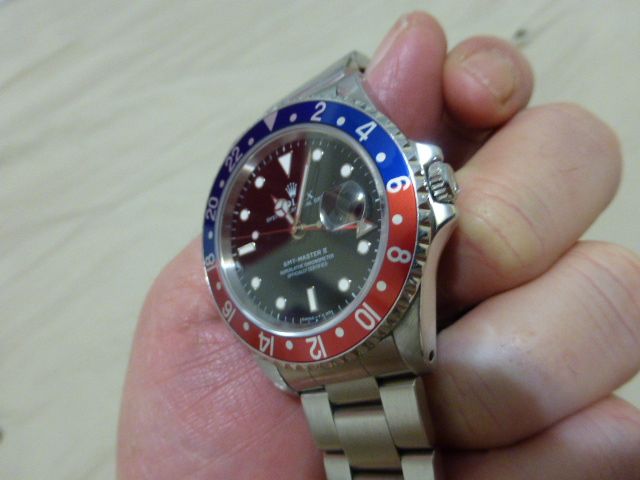 Here is the service card - Dated 03.2013: (4 months warranty remaining, till 03.2015)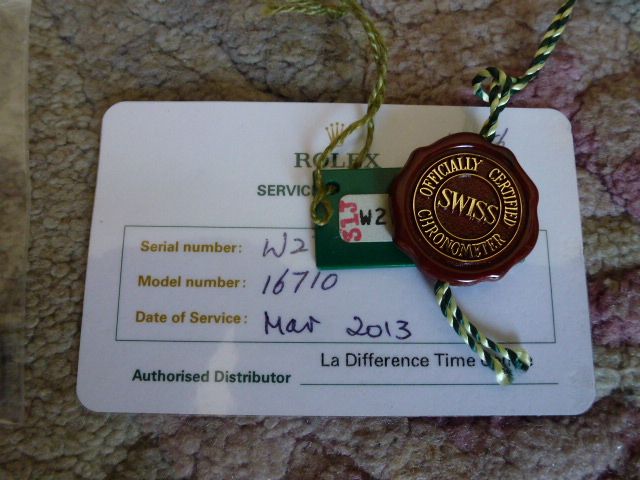 While black insert was attached:
PP or bank transfer or in person (Cash) deals are welcome. Buyer pays for the insurance and is responsible of any possible customs hold ups and fees.
Please ask me if you have any questions.
Very best regards.
Capt. Serdal