Discussion Starter
·
#1
·
Condition (TZ Scale):100% all new
Sale/Trade Price: $275us shipped Registed Airmail
**Hey a regular SKX007 will cost ya $265us**
Payment Method(s): Paypal
Email Address:
[email protected]
Please use e-mail not PM
Last summer (2008) I met a young University student in Hong Kong at a motorbike meet, I was suprised to find that he owned the DMC-12 DeLorean that was being shown at the meet, it was the first time I had the chance to get up close to one and was blown away, I mean hey! it's the "Back to the Future" car, ever since then I've had the idea to create a watch that has the look and feel of that great car.
Completely sterile black and silver all around, with PVD bezel and insert inspiring a car tire. "Sometimes Simple is a beatiful thing,"
**All new parts**
SKX007 base 2008yr
7s26B movement
Sapphire Crystal
Original Sumo Black Hands
Completely sterile double thick case back
PVD Bezel
Custom Bezel insert and Dial
Tropic race Strap with brushed SS buckle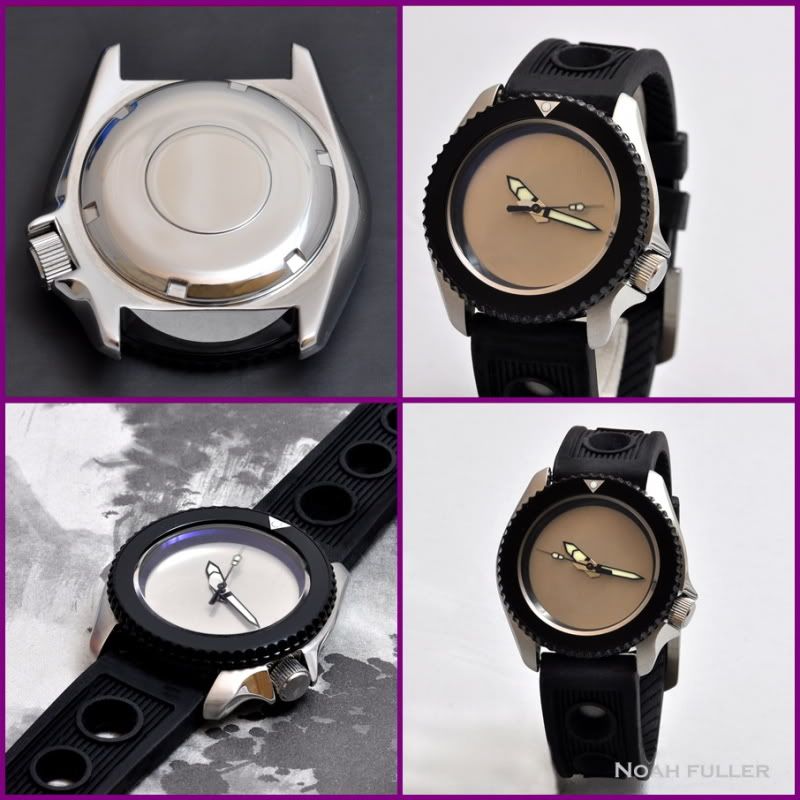 And now the cool picture......