i have for sale 3 seiko rally divers (i will post the ref numbers later today). these are the REAL rally divers with the checker board bezel inserts, not the watches which many try to attribute the namesake to.
LEFT TO RIGHT: 6106-8227, 6119-7173 and 6119-7173 silver dial
they have been serviced by my mechanic over the last three - five years. they keep time to MY satisfaction which means they stay synced to my tv guide time when i leave the house and return. i do not time them to the second. the cases have not been polished by me nor do they appear to ever have been polished.
* the one on the left has a scratch on the crystal...grrrr. it was newly replaced when i serviced the watch; so, you can buff it out w/o issues.
* the sale is for head only on all three watches
* the sale price is $1,000usd NET to me.
* i will ship out of the US, but once the watches leave my hands at the post office, i will bear no responsibility of loss. i will assist you in any way that i can to recover any loss. this should not be a problem with EMS (which costs $47 if i can put items in a box and then into the EMS envelope).
* for conus buyers, i'll insure and send whichever method you choose.
* for now, i'm selling as a lot only....
without further adieu: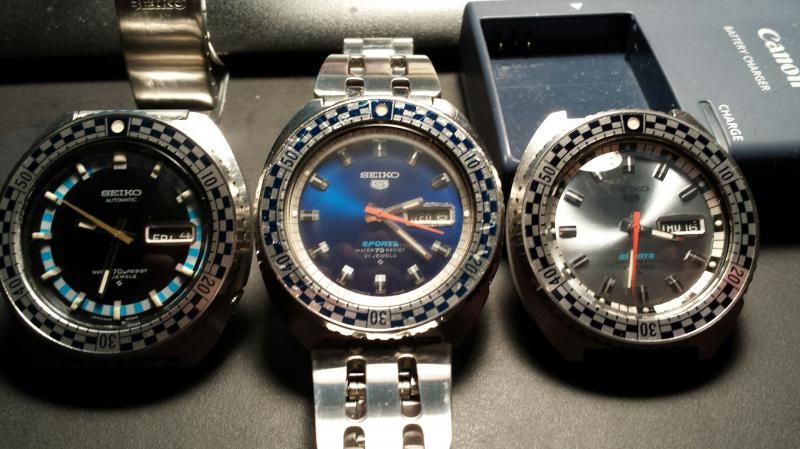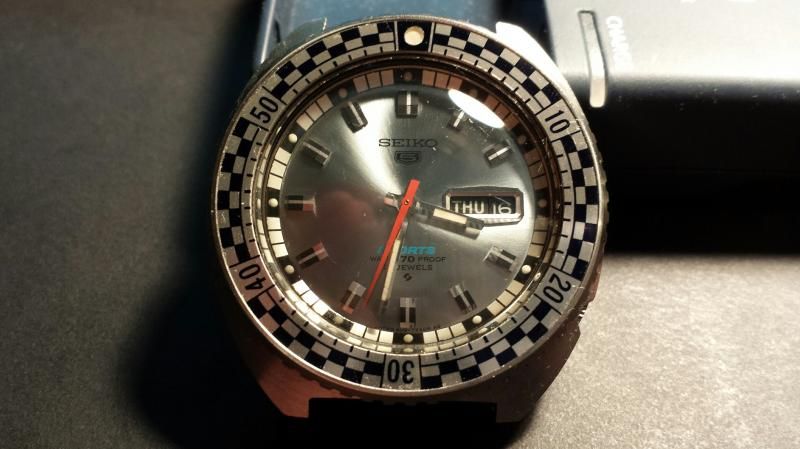 thanks for looking at my ad!
<* shark >>><