I need to recoup some funds having splashed blindly on a DnV last week, so here comes the cull.
This is my Seiko Samurai in stainless steel.
Comes with correct rubber (worn for 3 weeks or so) and its original Bracelet with all links in 95% worn once condition.
200m resistant,
PVD Bezel and Crown.
Lovely lines and pretty unique about town.
Its running to within 6 seconds a day, which is incredible for one of these.
Lume is superb, Waffle dial is Way above its price bracket and its a lump on the wrist.
Crystal is perfect. Bezel clicks like new.
Comes with its box (when I find it). Sorry its not in the pics.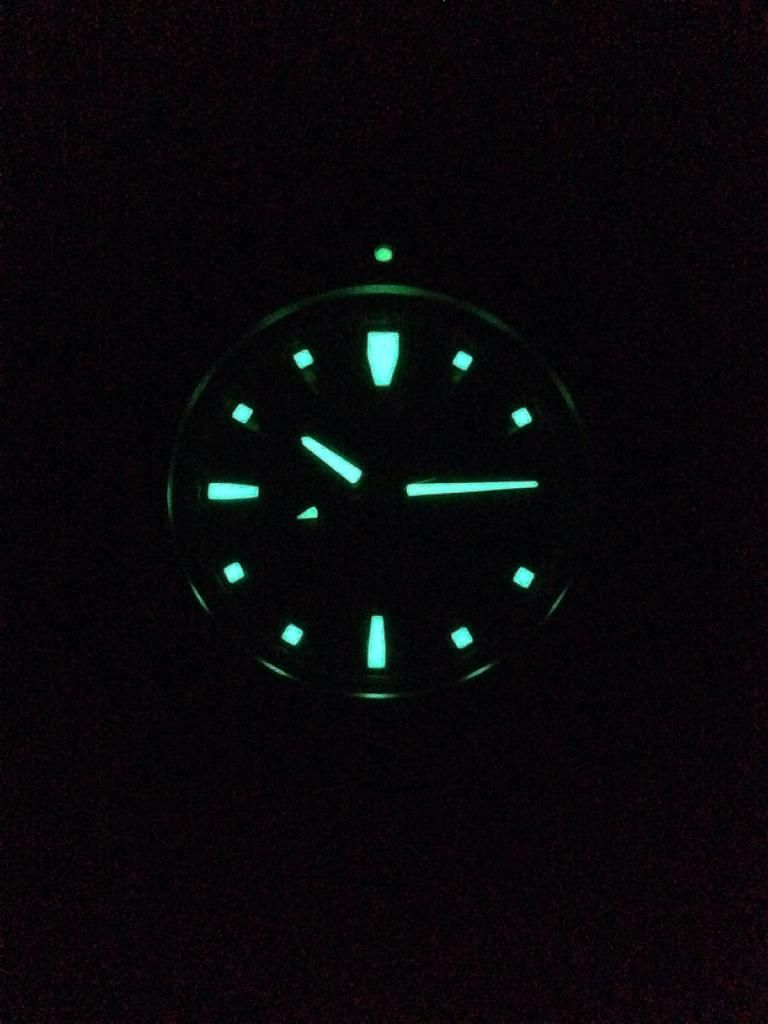 Leather is in 99% condition. Never worn.
Now £345 via BT or PayPal gift to include RMSD.
Please send me a message or text me on 07977042896
Jon.
Sent from my iPad using Tapatalk