Discussion Starter
·
#1
·
I was inspired by Mike's excellent 6139 service guide, so I picked up a couple of chronos including this 6138. It was a late night spur of the moment purchase, cheap, but luckily turned out to be a viable project.
Cleaning and servicing the movement did take quite a while but wasn't impossible as it wasn't significantly worn or damaged, but the auto winding mech was missing. I am indebted to Tom who deserves special thanks for donating the missing parts - Cheers mate, much appreciated. Adjusting the minute register took some time but armed with Mike's doc and the Seiko repair addendum I eventually got it.
One of the chrono hands was missing, I got a NOS one from Stefan but it was slightly too long. After a lot of pondering I cleaved the end off with a specially sharpened chisel. I then repainted the chrono hands, the second hand and fixed the lume on the other hands.
The rest of the shopping list: a new day wheel and a full set of NOS gaskets from Stefan, a crystal from Jonathan, dial, bezel insert and end-links from Seikosis.
I bought a scrap 6139-7080 for its original Stelux bracelet. It took several hours work on the end-links to get it mounted on the 6138, but I really like it.
I'm not completely happy with the bezel insert, 'TACHYMETER' is the wrong colour. I bought a couple of other AM alternatives, but they were pretty cheap and nasty. If anybody has a used OEM insert in good condition available please let me know.
(as purchased)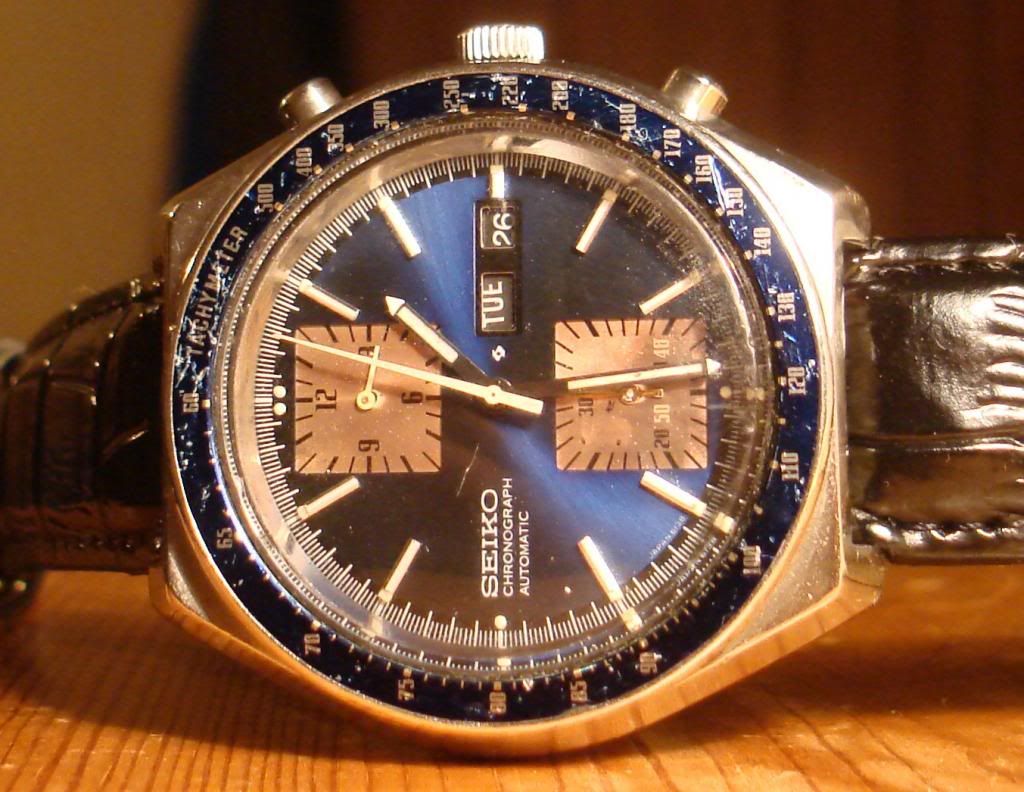 Ta Da!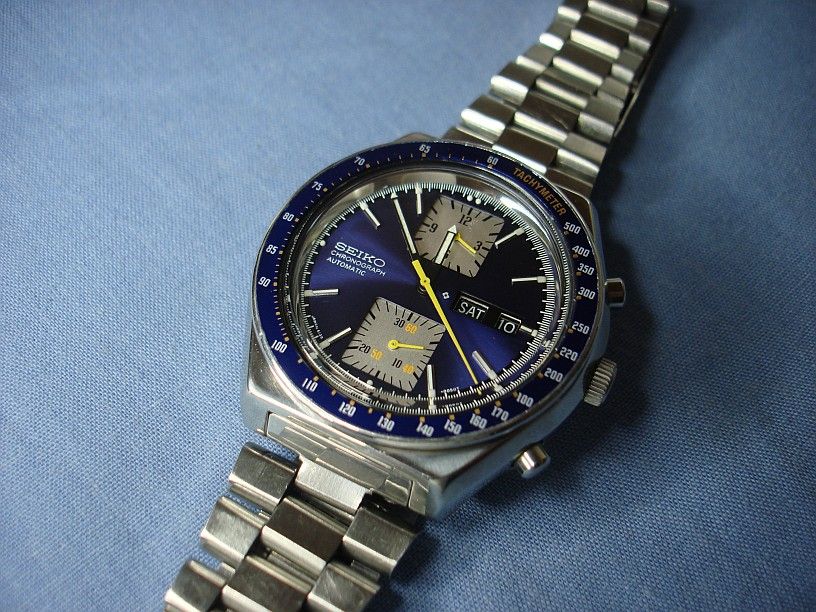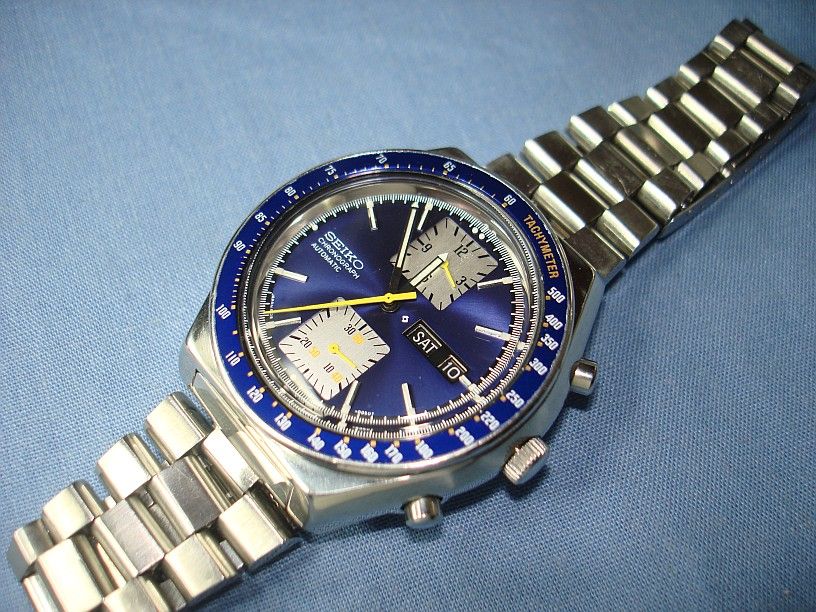 ​
Cheers, Sam.