SOLD - Seiko 6306 - 7000 - $1000 US Shipped In North America.
SOLD.
Hello Friends,
I am letting another keeper piece let go, 6306 – 7000 in mint condition! I know I will regret, but the incoming grail needs funds. I purchased this beauty from a very reliable and reputable member on the forum.
The leather strap is not included.
Here is the condition details: (From the previous owner)
*** 1. Sapphire crystal and replacement insert
2. Relumed original dial and hands (hands were cleaned and restored)
3. Case received a conservative polish and is in great condition
4. It was last serviced in 2012 by TimeZone in Costa Mesa CA
5. It received the full spa treatment from Mr. Benson a few years back.
Watch is in exceptional condition and is as functional as new. Lume glows brightly, the crown has full rotation to screw down and the bezel clicks with precision.*
This is the more rare version of the 6306 with a serial dating it to 10/1976. ***
It is, indeed, in extremely attractive condition. The beautiful sandwich case is shiny, and the dial and hands look absolutely gorgeous. See with your own eyes: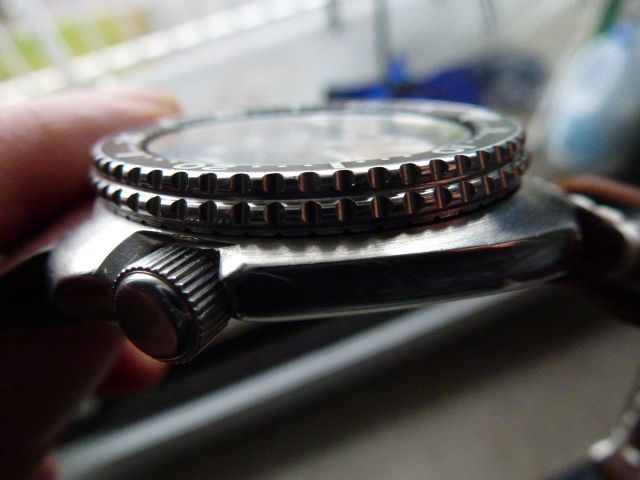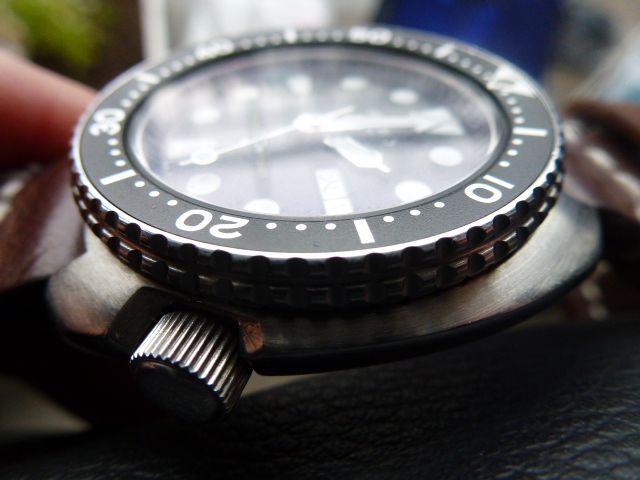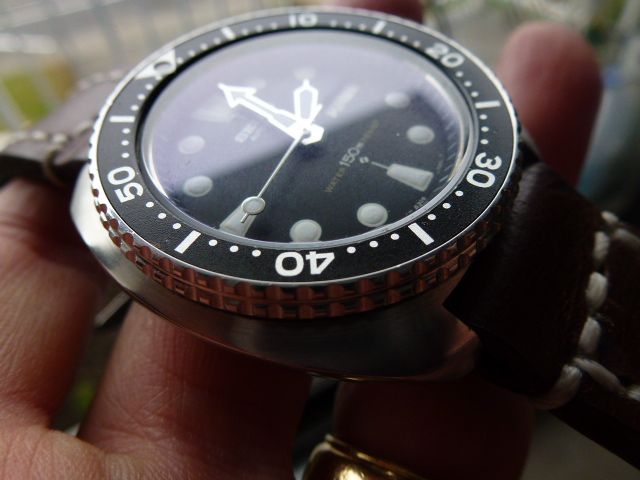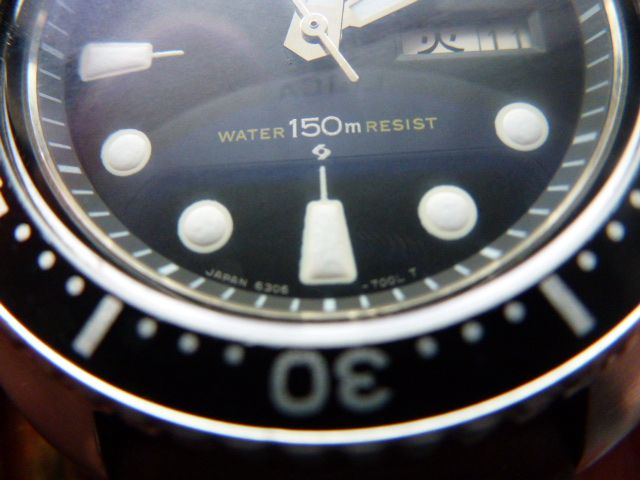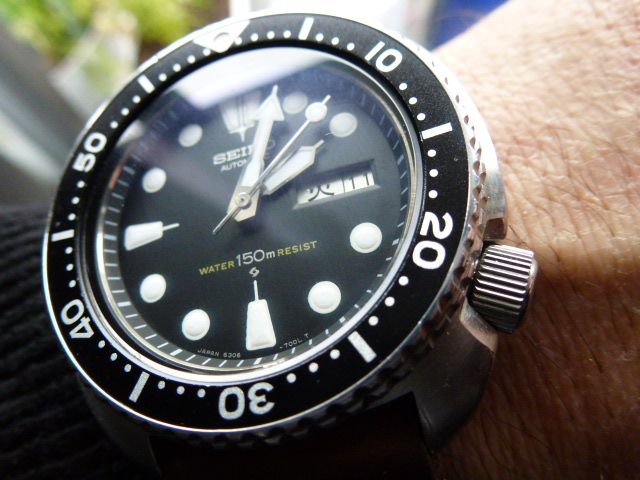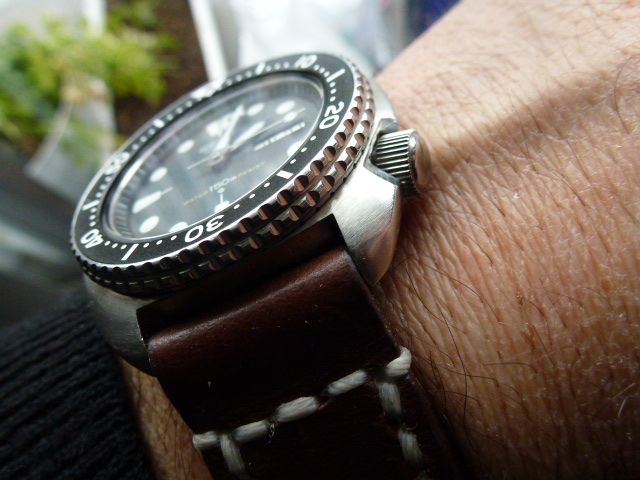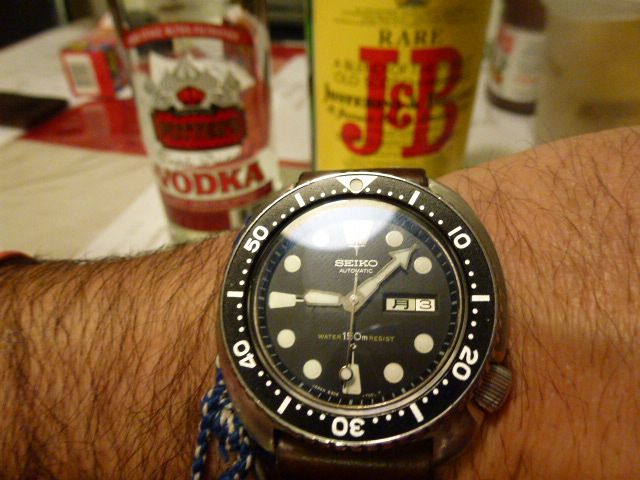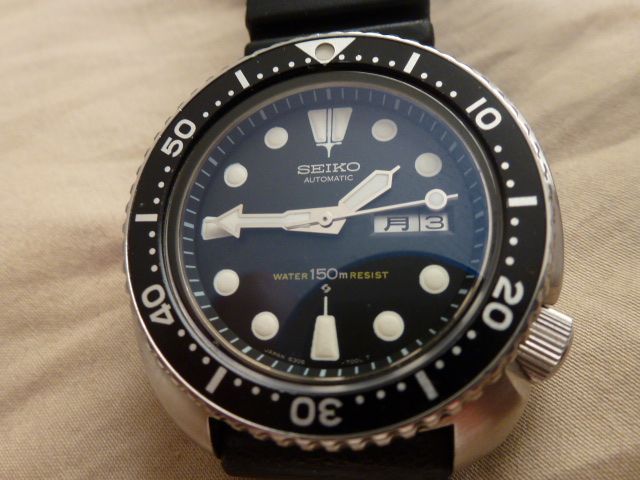 Case back: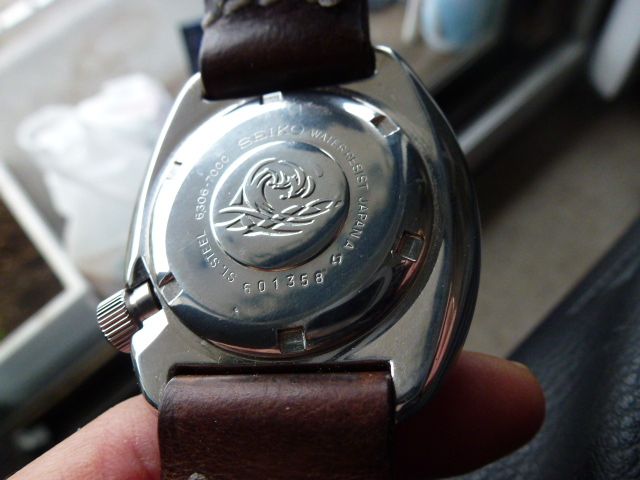 Lume foto: (Fresh lume is awesome)
A new Wjean Oyster bracelet with signed clasp is incoming (I ordered last night) to be attached to this very much sought after piece.
I never wore it not to make any mark on it other than foto taking purpose, and I never timed it either. I can time it for you if you are interested.
My asking price is $1000 US ($1100 CAD) shipped in North America. My price is firm, and no trades for this one, please.
Any question, or more fotos? Please PM me.
Face to face deals and inspections in BC are more than welcome.
Thanks for looking, very best regards . . .
Capt. Serdal