Discussion Starter
•
#1
•
Hi all,
recently a friend of mine was lucky to score this great (and original looking, to me) Speedtimer locally.
It's a pretty early one, with serial dating from June 69, and seems to be in honest condition. He says the case is very sharp and still dirty etc. Came with what we believe is the correct JDM bracelet with signed buckle too?
He's not very knowledgeable on these 6139s and I've been helping him out. He will get the watch serviced, but is worried about the crystal which according to him is hazy/foggy. I haven't seen the watch in the metal yet but he sent me this picture: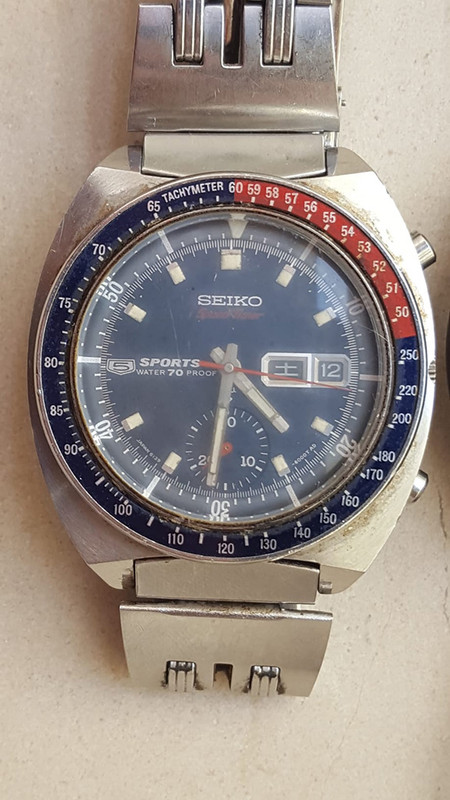 You can see what he means... Could this just be dirty on the inside, or could the crystal be hazy/foggy from within itself? If the latter, where can one source an original or correct repro for the crystal within Europe?
Thanks in advance!
Lou