Discussion Starter
·
#1
·
[size=1em]I was up at my dad's country house a couple of summers ago and got a chance to see a bunch of things I hadn't seen in a long time. One of those things is a watch he used to wear when I was a teenager. I only noticed the watch, because he still happened to be wearing it. In fact this has been his daily wearer for almost 20 years now. The watch was his daily wearer from about 1990 until he retired from the US Navy Seals in the mid 90's. Yes the watch has seen action as the Seals describe it. It was also in Kuwait and Iraq during the first gulf war, and also spent 2 years in Baghdad during the second (though this time pops was a security contractor).

So what was the watch in question you ask? Well, It wasn't a watch at all, but rather seiko's 3rd diver computer, a yellow dialed M705 dive computer. which has been with my dad through thick and thin for almost 20 years. Here are a couple of pictures of the tough old frog (the watch not my Dad):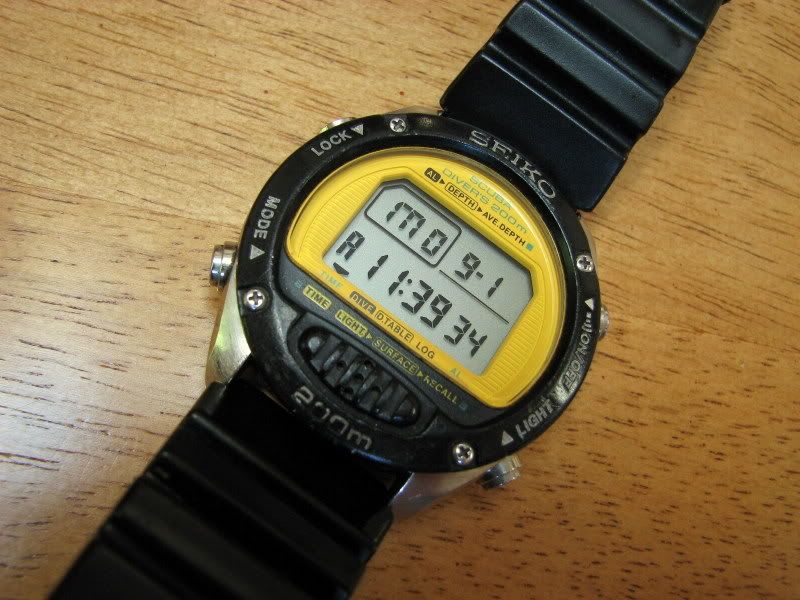 and a little closer: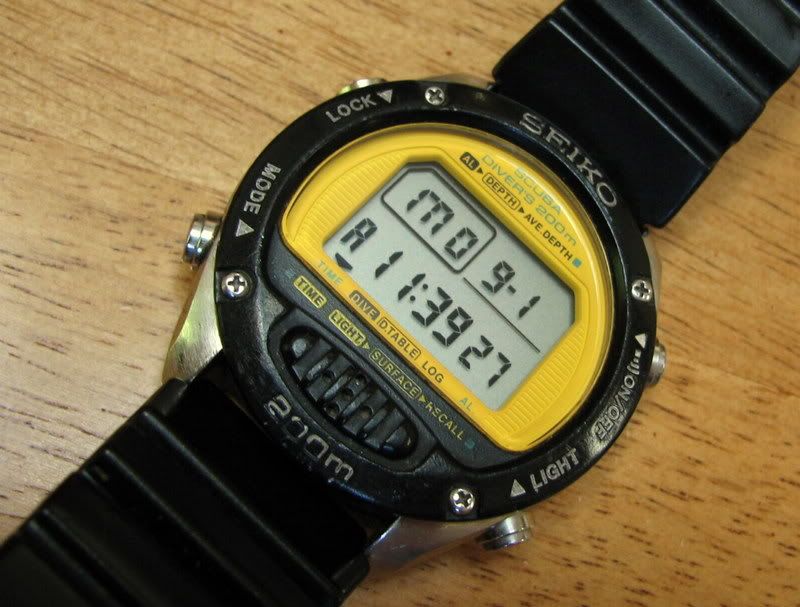 As an added twist, I noticed that the pop had another watch laying about, which you fellows would recognize. Though not Asian, I asked him about it and he told me that it was a gift from the manufacturer who gave it to him sometime in the 90's when the watch was new. I Told him about the watch and what collectors thought of it and he was amused I then asked him if he would consider trading me one of his watches in exchange for something out of my collection. He said sure, Just to pick something I wanted and offer him something along the same lines. Of course I immediately went for the M705. However after playing with it for a bit I cam to realize that despite it's impressive pedigree, the Dive Computer would be wasted on me. The thing is not like an ABC watch which is primarily a watch that also gives you other info. This thing is first and foremost a diving tool, that just happens to also tell time. Since I realized that I just couldn't do this piece justice, believe it or not, I passed on it (enter hate-mail here). Instead I made him an offer for the other watch.

Oh wait, I never told you what the other watch was did I? Here is what I came home with: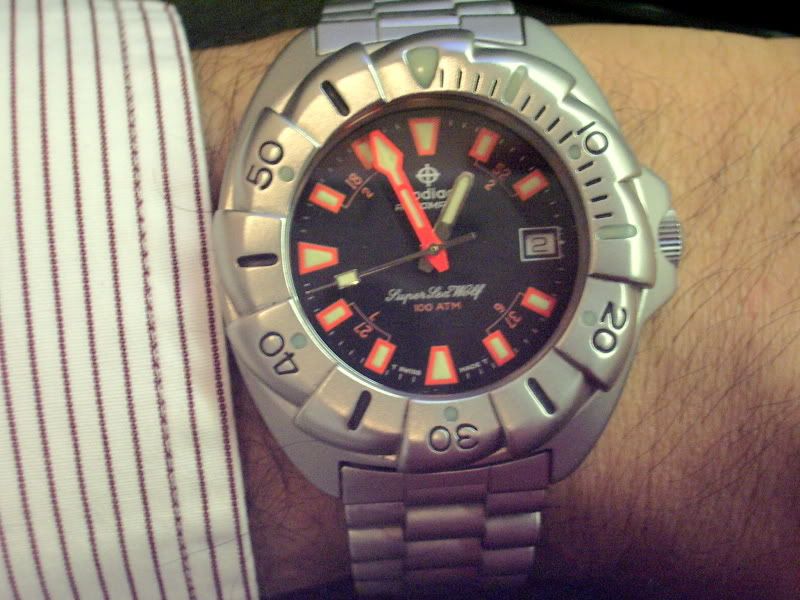 Interestingly, I bought my dad a new Orange Monster as a gift (and as a thank you), which he happened to love. He calls it his "Sunday Go To Church Watch". The funny thing is that he still wears his old Dive computer on an almost daily basis.