Commando Mesh by Jürgens Germany $ US 199 FS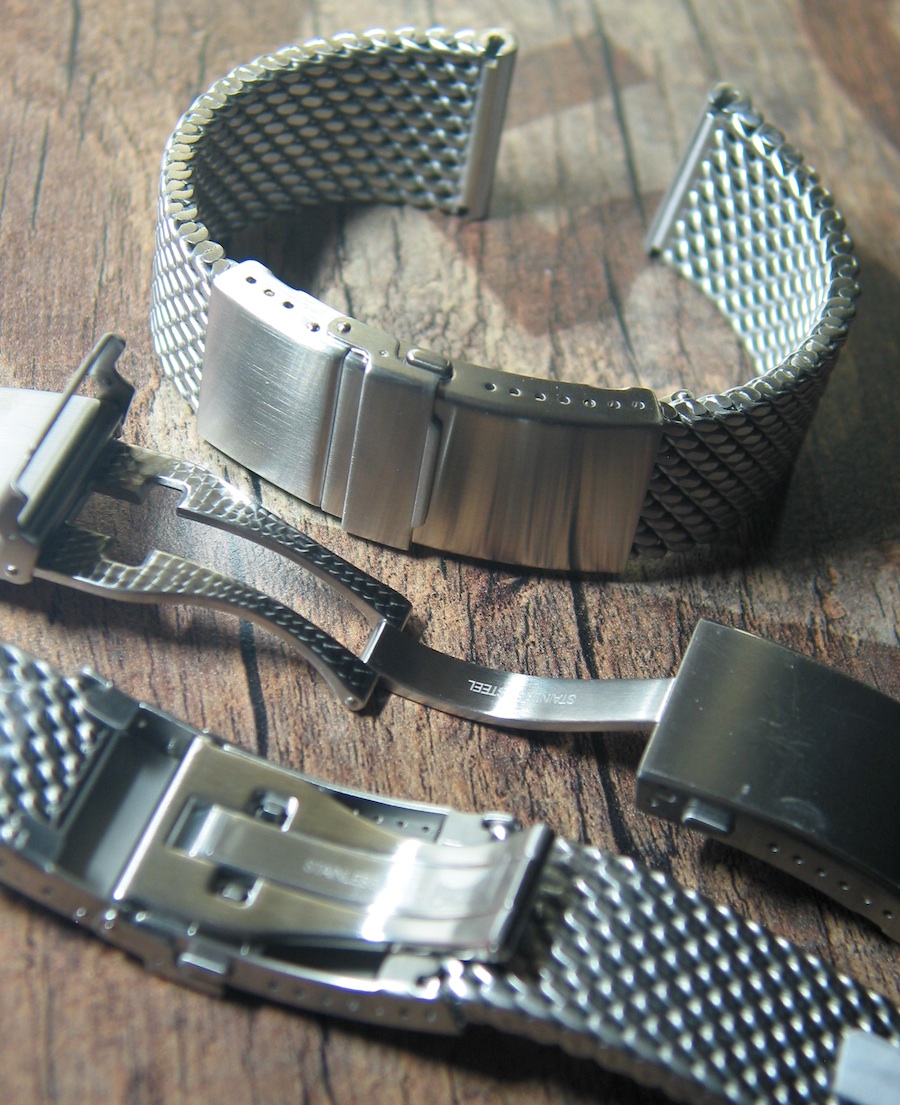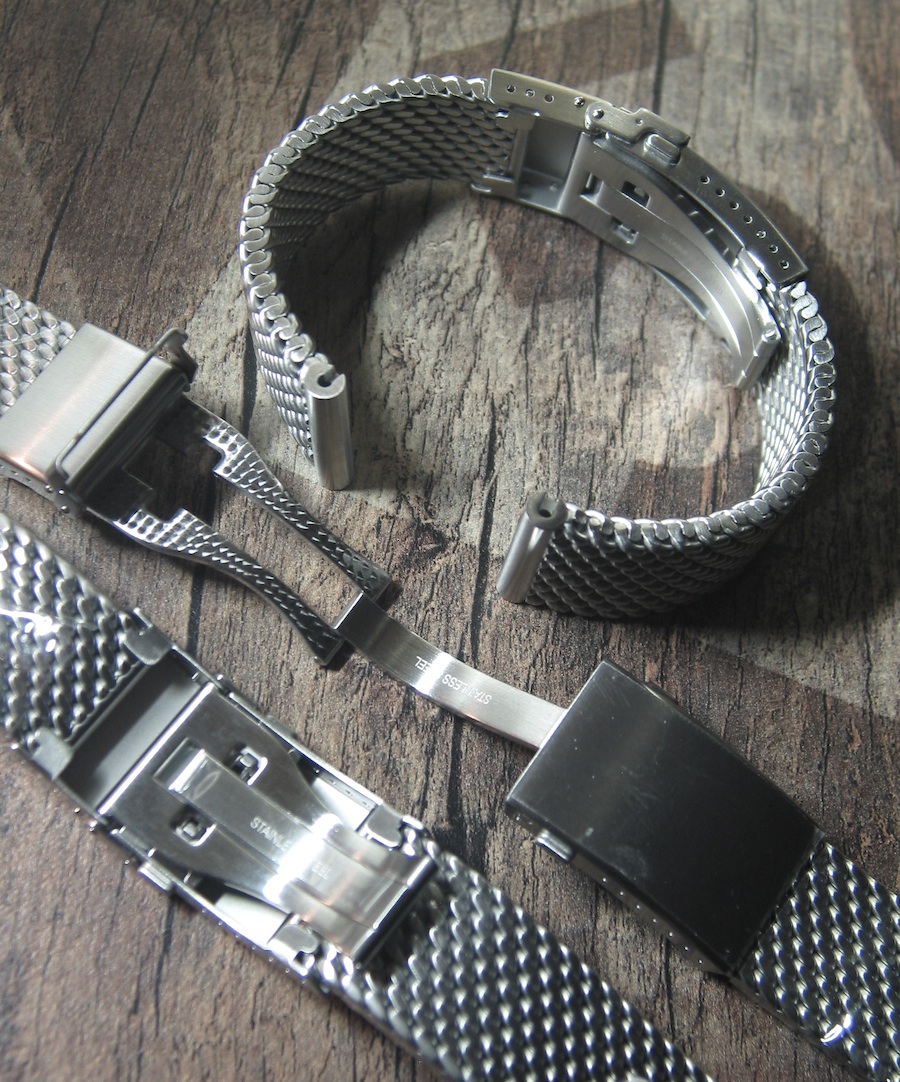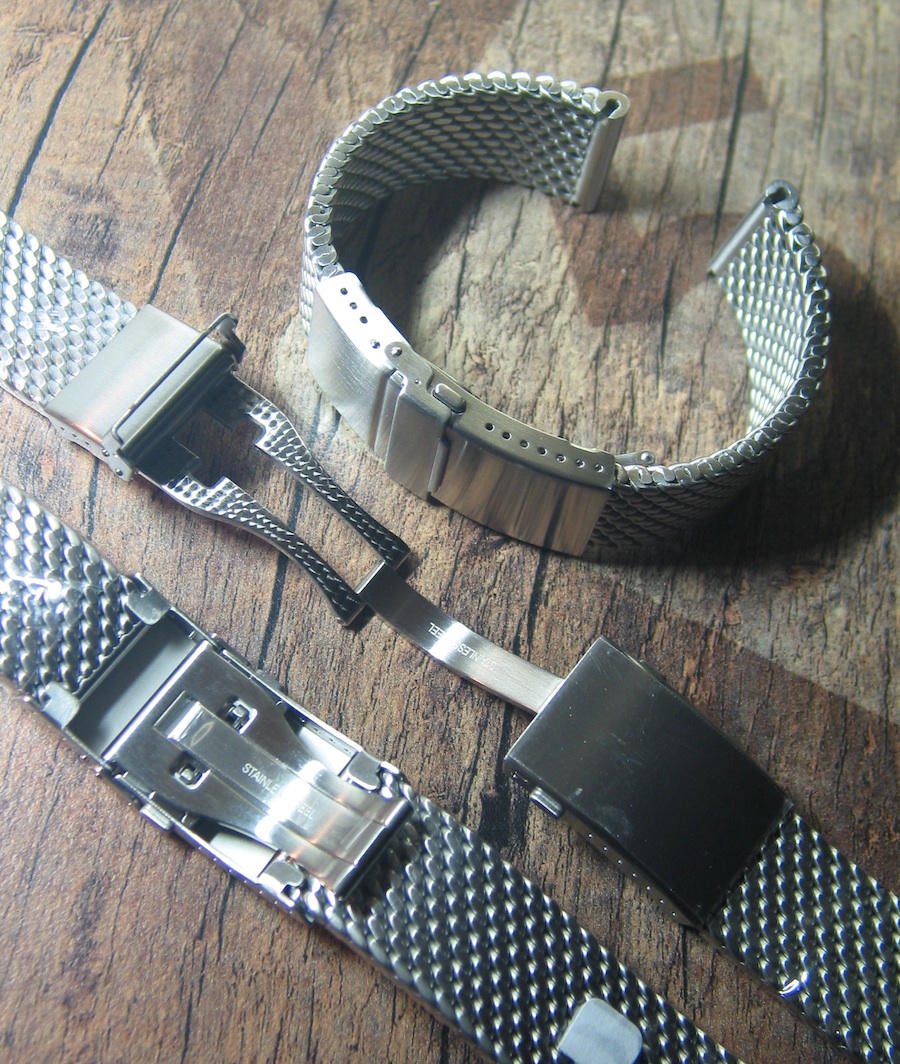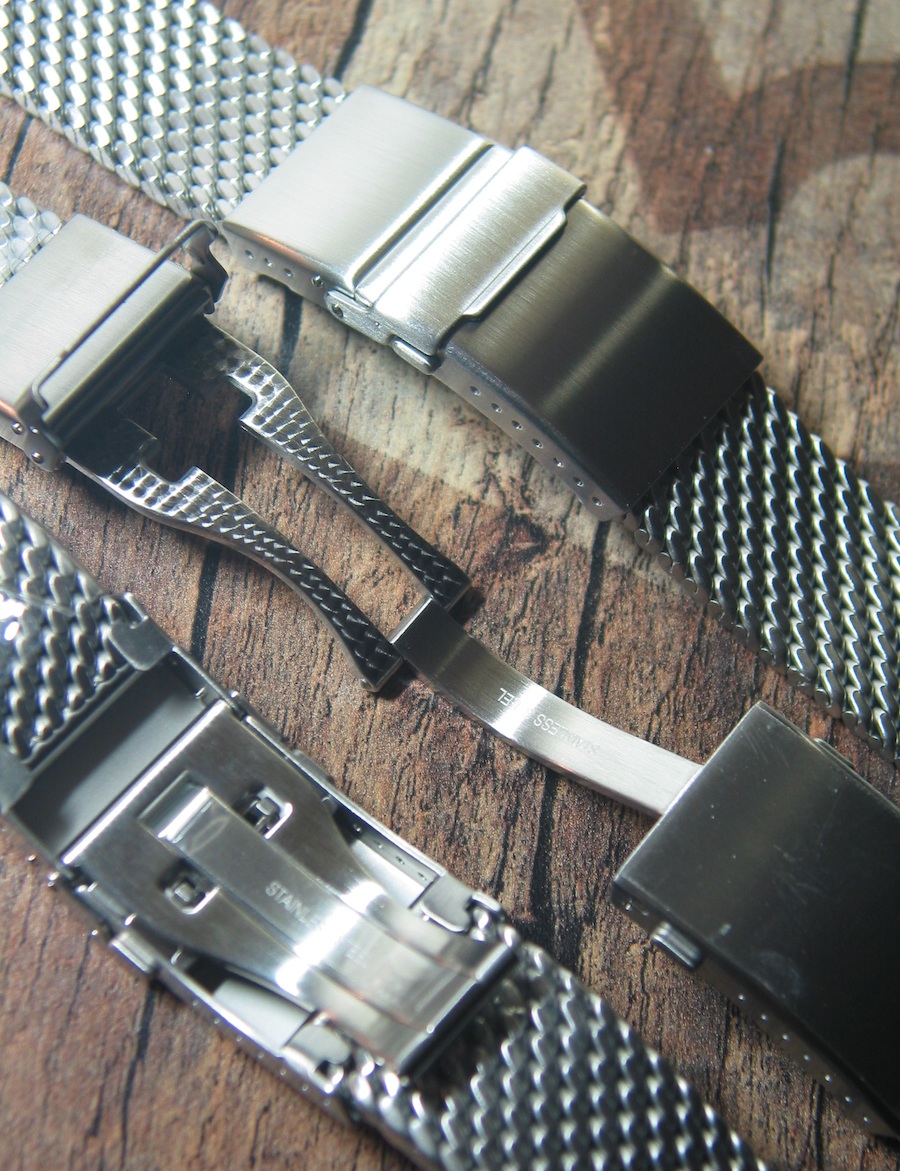 Commando Mesh 4.1 mm Ref. 833
High end Quality made in Germany, our new solid ss Commando Mesh , 4.1 mm thick,
2 lenghts available:
150 mm , adjustable from 137 to 158 mm max.
170 mm , adjustable from 157 mm to 178 mm max.
Thick End Tubes of about 5 mm diameter, spring bar Holes 1.85 mm, Available in 20/20 mm parallel, 22/20 mm and 24/20 mm, polished, satin brushed and sand blasted. Comes with a high End solid & heavy ss Divers Clasp with secure Clasp double push buttons closure and decorated inside, weight about 90-95 g depending on size.
The best Quality Heavy Series Mesh available for your Divers or Military Watch. Note: No customizing!
199.- US $ for one Bracelet
Important for Europeans this are export prices so please add VAT 19 % !
Shipping to the states by registered airmail is 12.50 US $. Shipping to other countries depends on German post calculation.
They come well packed with protecting bubble envelope.
IMPORTANT : You need to check EXACTLY your Bracelet Length in mm !
Please Check your wrist size and DON'T forget the bracelet
length is without your watch from spring bar to spring bar .( One inch is about 25.4 mm )
Payment: Paypal please use my e – mail address : info(ET)s-parts.de , By wire to our account by the bank of NY in NYC , swift, bank cashiers
check, int. money order, postal money or cash , in
registered airmail letter please.
We offer a wide range of watch straps, bracelets, buckles , deployant clasps, watchmaker tools and Swiss Brand items around watches, please feel free and check them out at jurgens Germany.
Please ask for my feedback.
Thank you very much for your interest , I hope to hear from you soon.
Best from germany Jürgen