Discussion Starter
·
#1
·
During one of my late night auction site browses, I came across a Buy It Now/Make an Offer blurry cam 6139-6001. It was impossible to tell the condition from the photos, but from the description it sounded as though it were in reasonable good shape. So, in a moment of late night impulse, I put in a lowball offer and promptly went to sleep. I awoke the next morning to find that my offer had been accepted (surprisingly, as it had just been listed and there were about 28 days left on the listing). Now I got a little nervous and a little excited to see what I had just bought.
Well, it arrived today and indeed, it was not in bad shape at all. The pushers worked, but stuck. The crown worked, the quickset day was very hard to press in, but the bezel action was smooth. In the hours since I pulled it out of the box, it's been keeping time. I knew it needed a cleaning, but overall not too bad at all.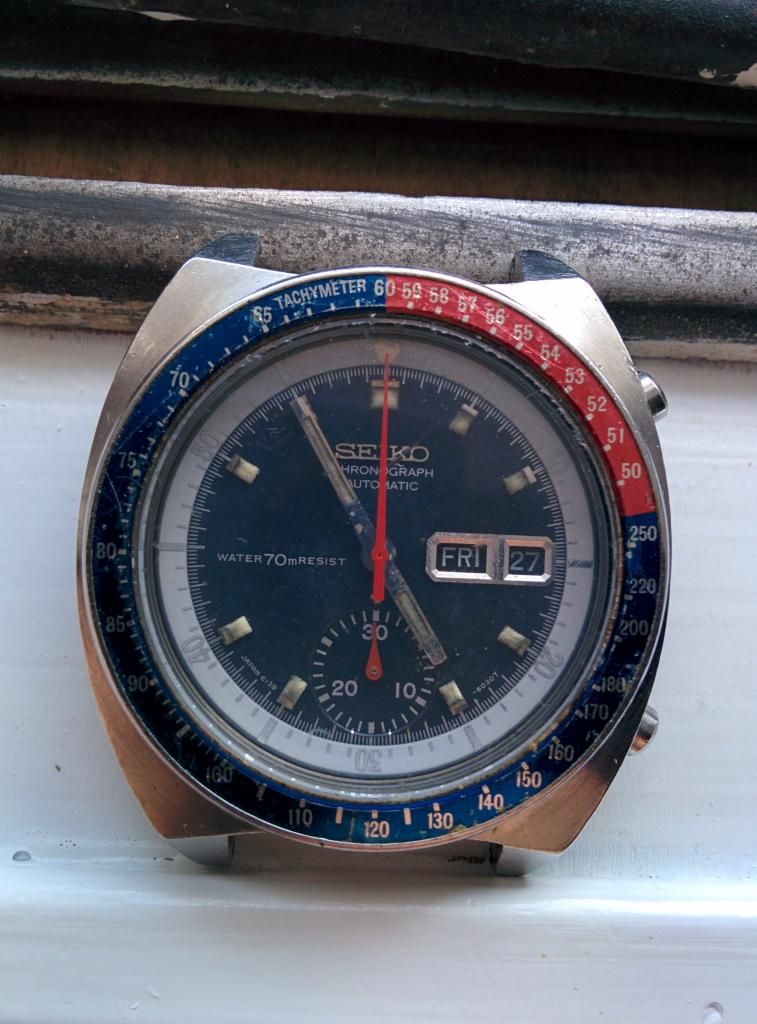 Serial dates it to 1970, resist dial.
Movement looks relatively clean.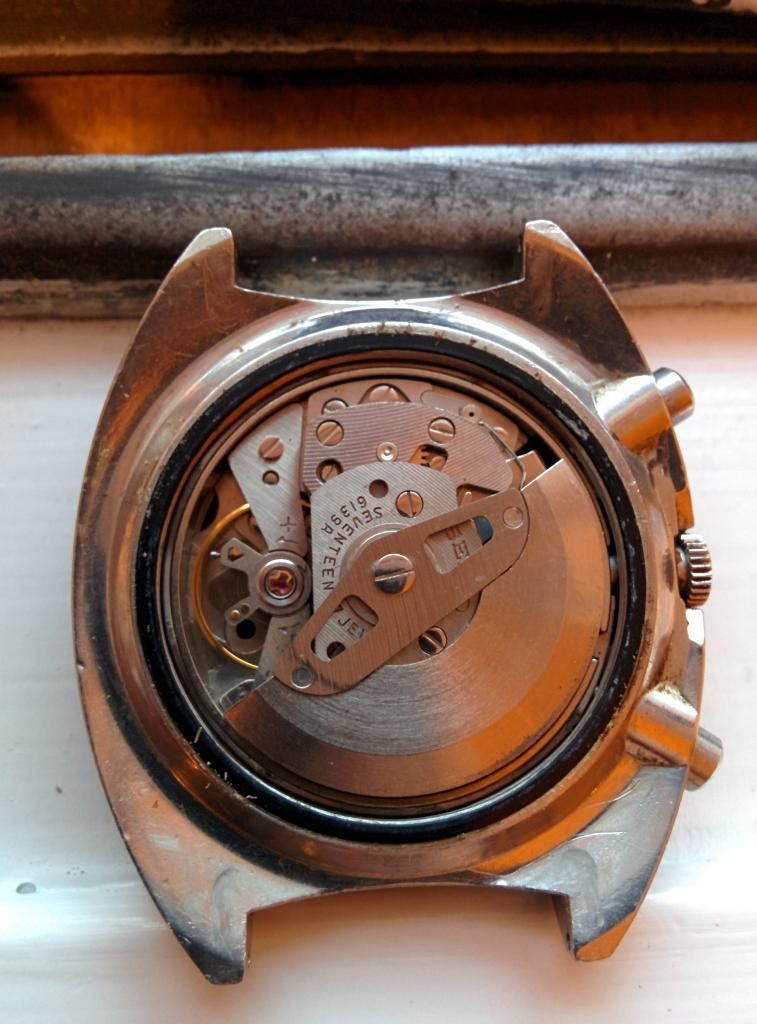 Dial looks mostly good. Some light spots that I might try to clean up some time, but not tonight. Same for the hands.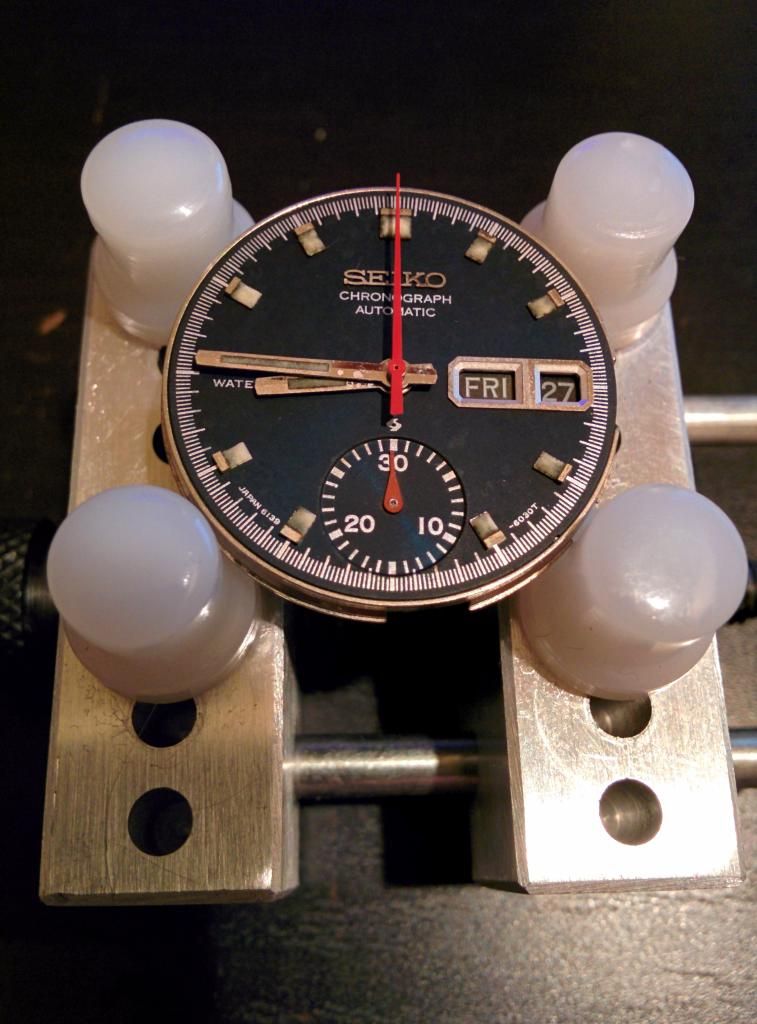 (For whatever reason, one of my favorite types of watch photo is the movement and dial sitting in a movement holder. I just like it.)
The case is a little dirty.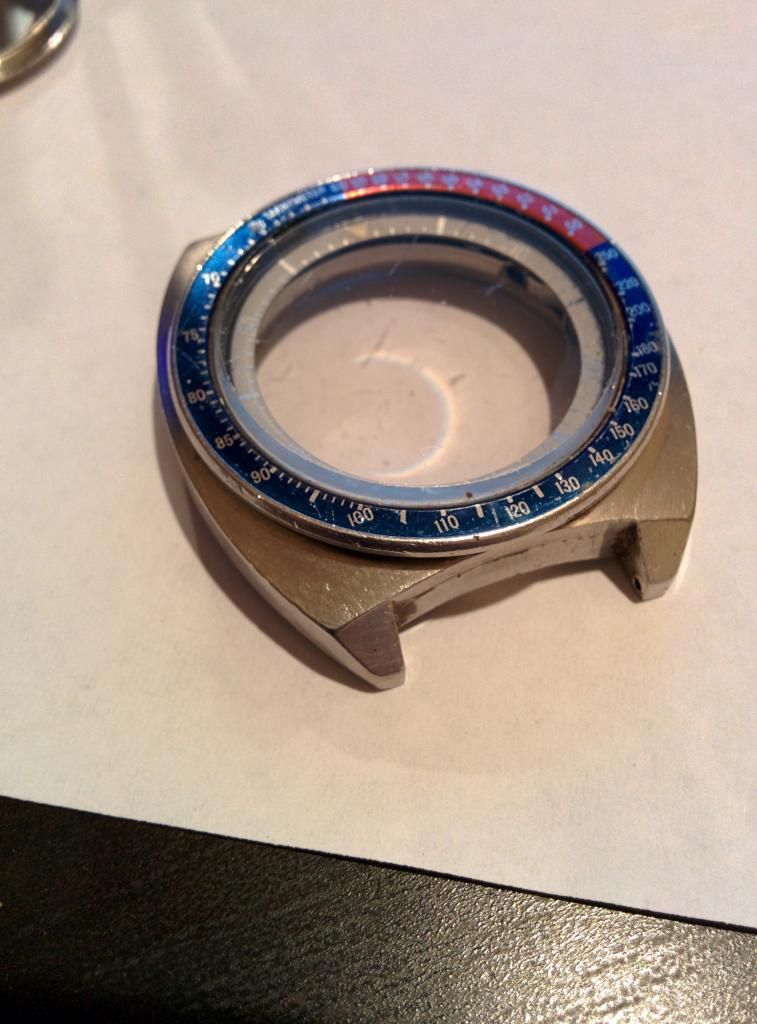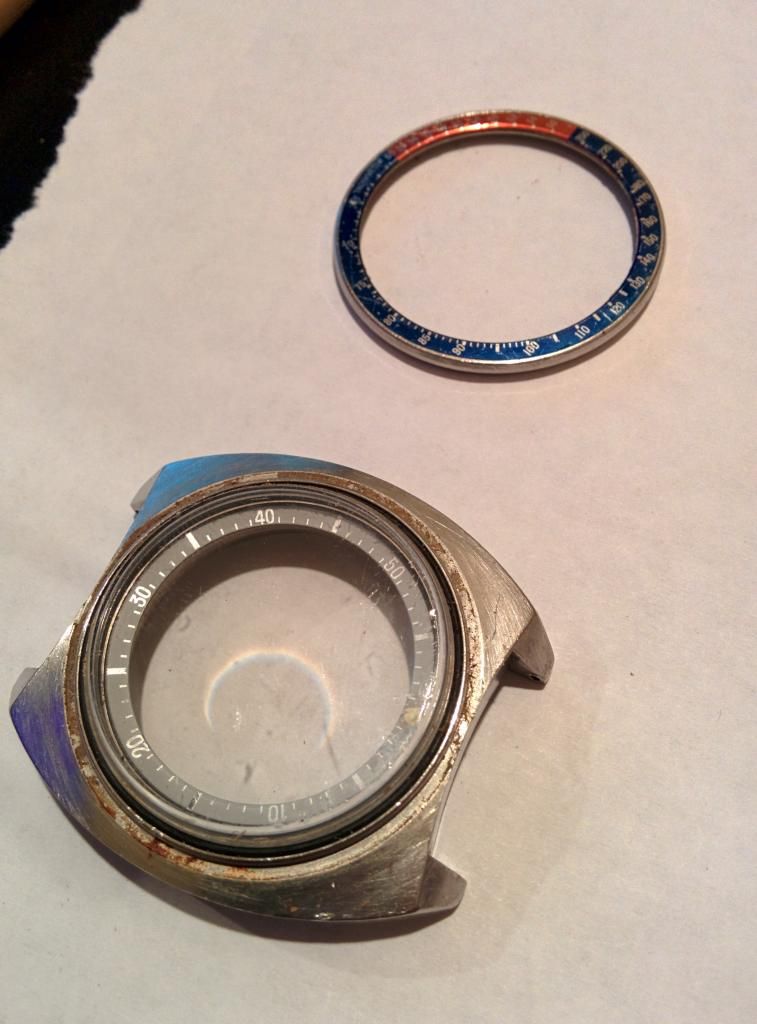 And the reason for the sticky pushers.
Cleaned up easily, though.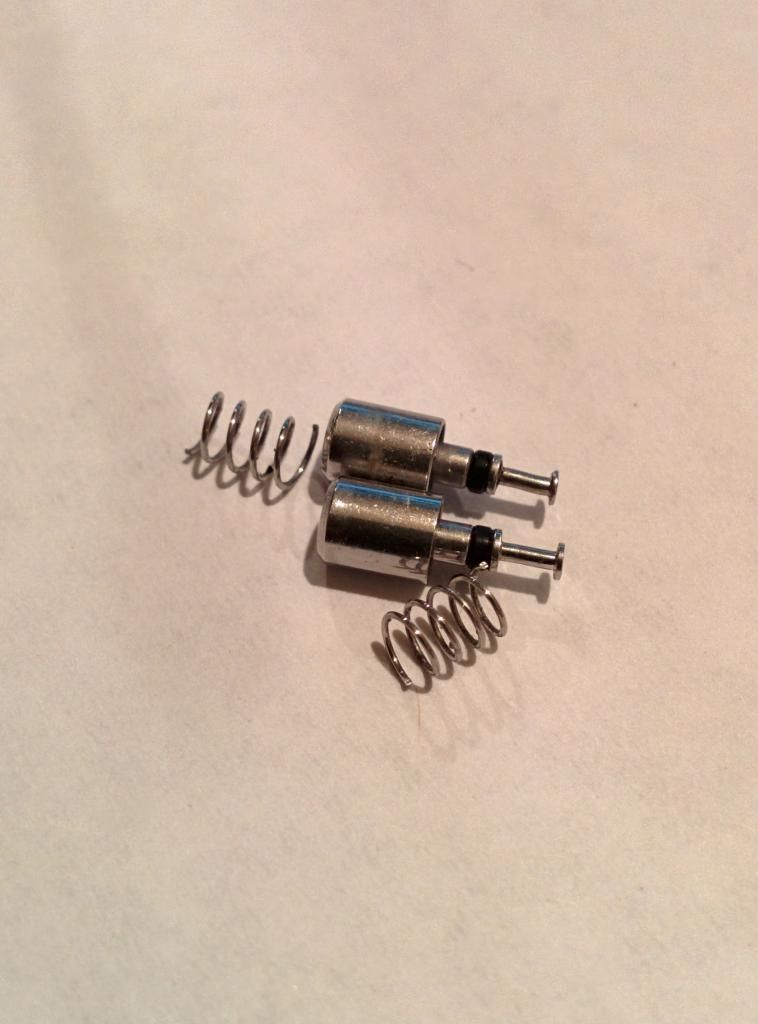 Toothpaste and a Sonic Care toothbrush with an old head does wonders.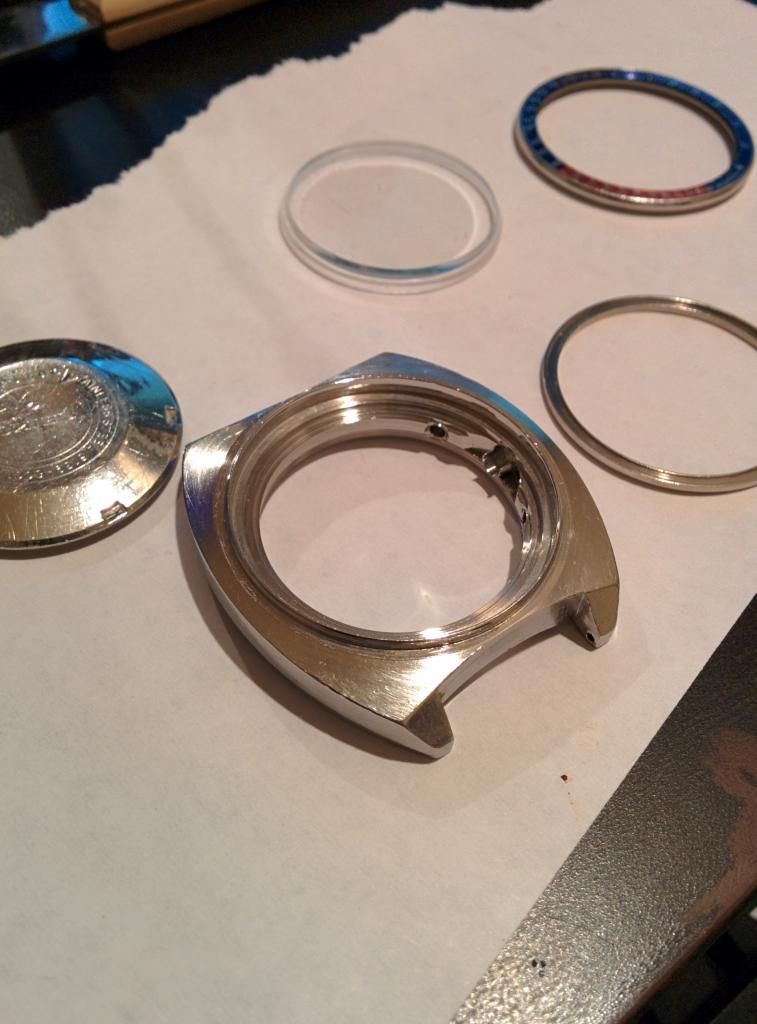 So, putting everything back together and I've got the crystal and bezel back on. I decide to make sure it's secure, give it a little extra squeeze and...
Well, damn. If I hadn't given it the little extra squeeze, there'd be a wrist shot at the end of this post. But now, I'm waiting for a replacement NOS crystal to make it's way to me. At least I found one straight away (Thanks Stoph). So now, this will continue next week.