Good review, agree with all points made.
I got my NY2300 a couple of months ago (from the same Philippines seller that I got my 6309-729A from). It came with a Seiko Z20 strap, which I couldn't get on with.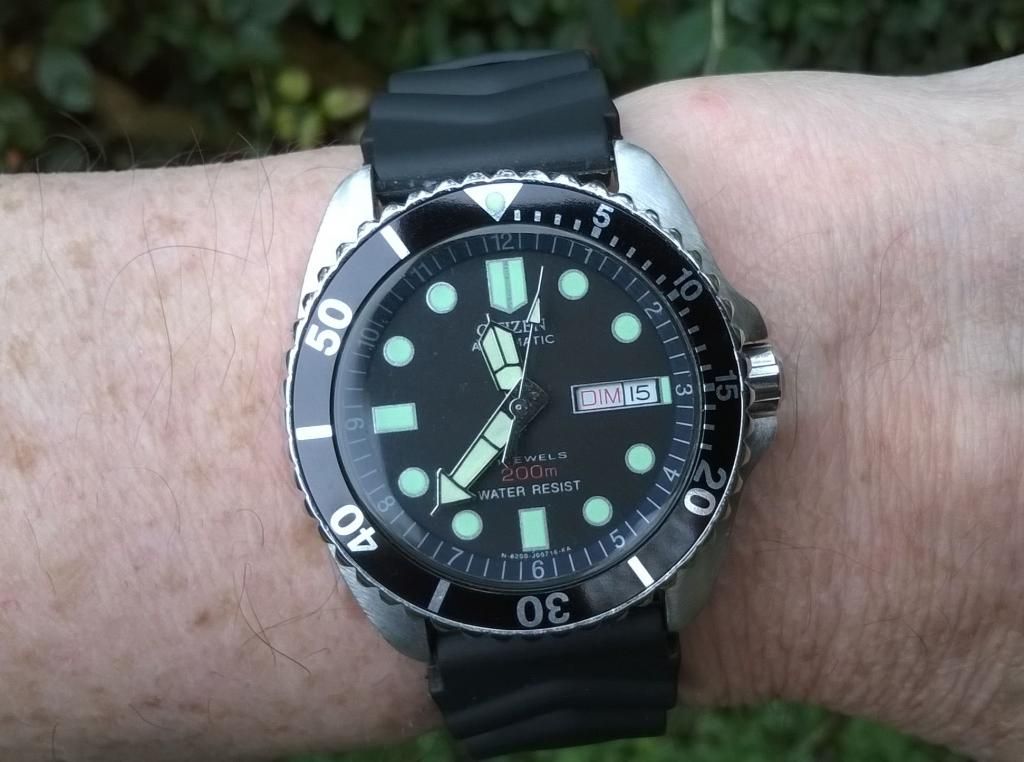 I have temporarily fitted it with a cheap H.K. stainless strap, while looking for a signed Citizen stainless one. However the 'cheapy' is very comfortable and is growing on me as far as appearance is concerned.
Fairly sure that mine has much better time keeping than the figure you quoted. My son has bought me a Timegrapher for Christmas so will have to put it on there and see what it is doing.