Discussion Starter
•
#1
•
Going to my first Black Tie event since retiring from the military after nearly 30 years.
A new tux is ready to go vs. always having had a uniform.
Cummerbund vs vest, shawl vs peaked collar, and correct turn down collar vs. white tie collar with black tie have very easy, correct choices and that is not the issue.
The most important issue is what watch to wear.
I have always had a "non issue military watch" starting with my first Seiko I got at the PX as a young Infantryman with a Ranger Battalion.
However, I have decided some choices such as a Marathon Chronograph or JSAR or Fortis B42 are too big to be discrete during this event.
I think my Seiko large 6105 or 6309s let alone the larger ones are a touch too big as well.
My trusty old Sub (I prefer my previous generation sub and SD to the new generation) or a "vintage NOS" Watchco SM300 are the choices I have narrowed it down to.
If my Sub had been a 1680 I think I would pick that.
Since the SM300 is more traditional acrylic and unframed indices I think I am going to go with that.
An 1171 bracelet.
I felt some watches are just to big for black or white tie.
I considered a Zeno Explorer, Seiko 6139 (6138 too big), Speedmaster Professional, Seiko Navigators, etc.
but I just am a die hard dive watch guy. Got to have my bezel. The need for a dive watch really weeds out some great choices.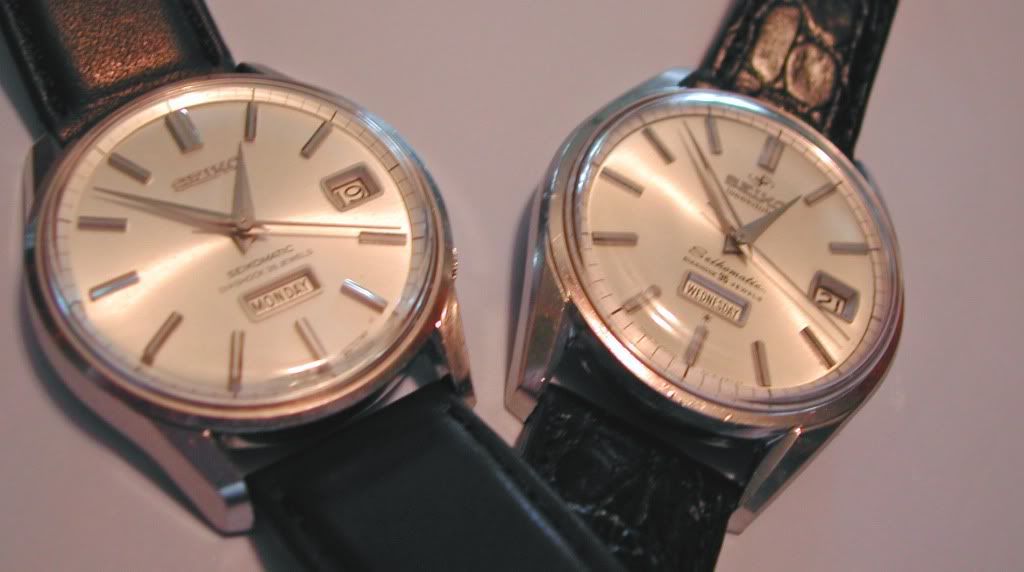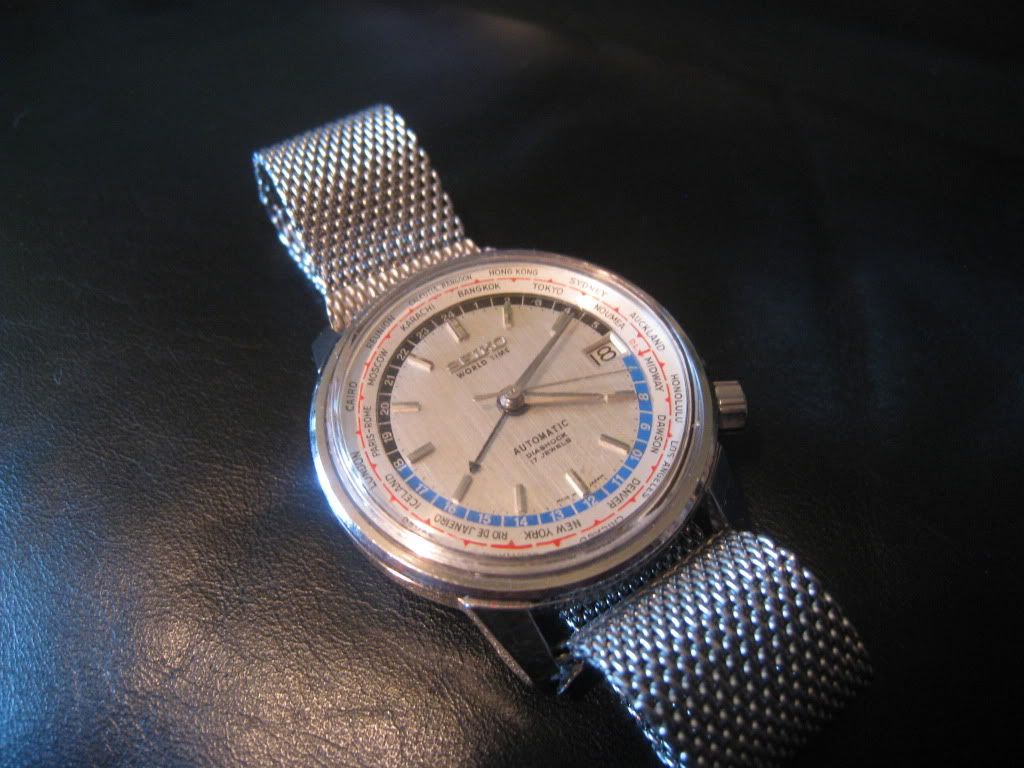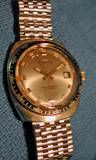 I also considered a neat Fortis vintage MarineMaster. or one of the earlier 6105s or 62MAS.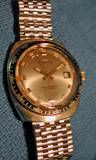 The dive watch, vintage style, and military history, and size desires led me to narrow it down to a sub, the SM300, or a 6105-8000.