Thats a bit of a pest I imagine.
I think what you are saying then is that the wheel is a little loose and lifts up under the clutch plate (It must be 6138B - I don't think I have seen a 6138A)....
My very first post on SCWF was becuase I had taken a defunct 6138 chrono assembly and used, very very carefully, a small amount of that metal putty stuff in the gap between the 4th wheel and the clutch plate. This pushed the wheel back down onto the axle and kept it firmly in place. It worked a treat.
Here is a pretty crappo picture of my fix: Not pretty, but strong and simple. Much like myself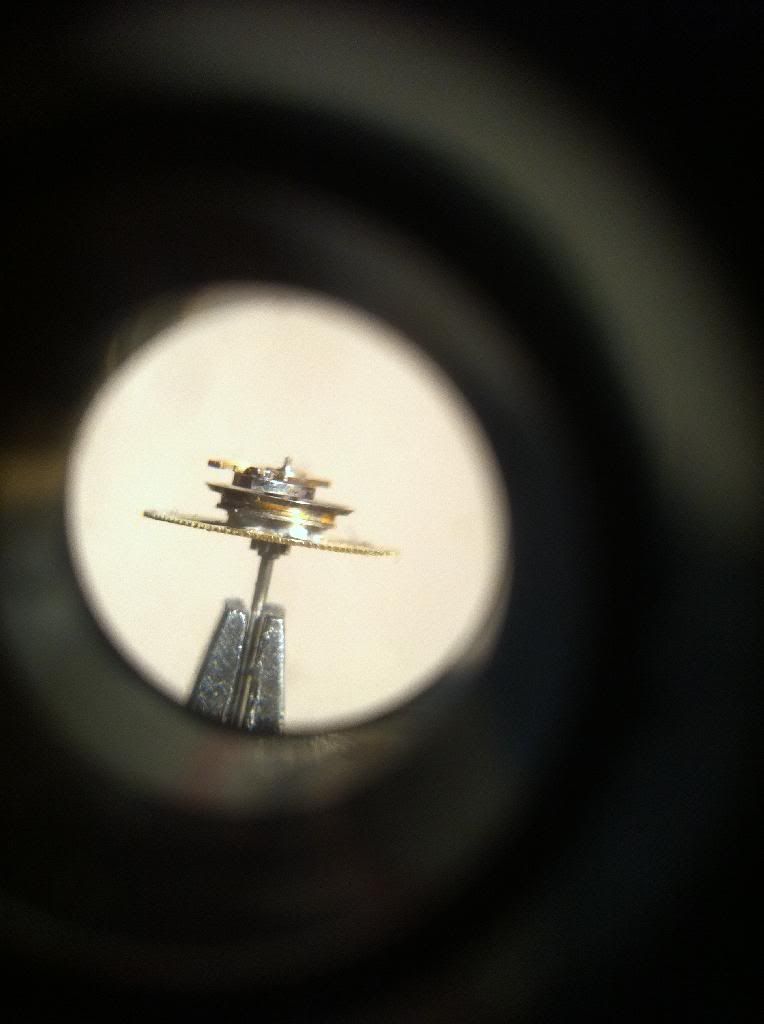 And yes those are very special, soft, antimagnetic pliers that I'm holding it with.
I should add that I may have suggested this to others already and I think it was not the fix / did not work for those guys