BUND straps by Jürgens Germany FS $ US 46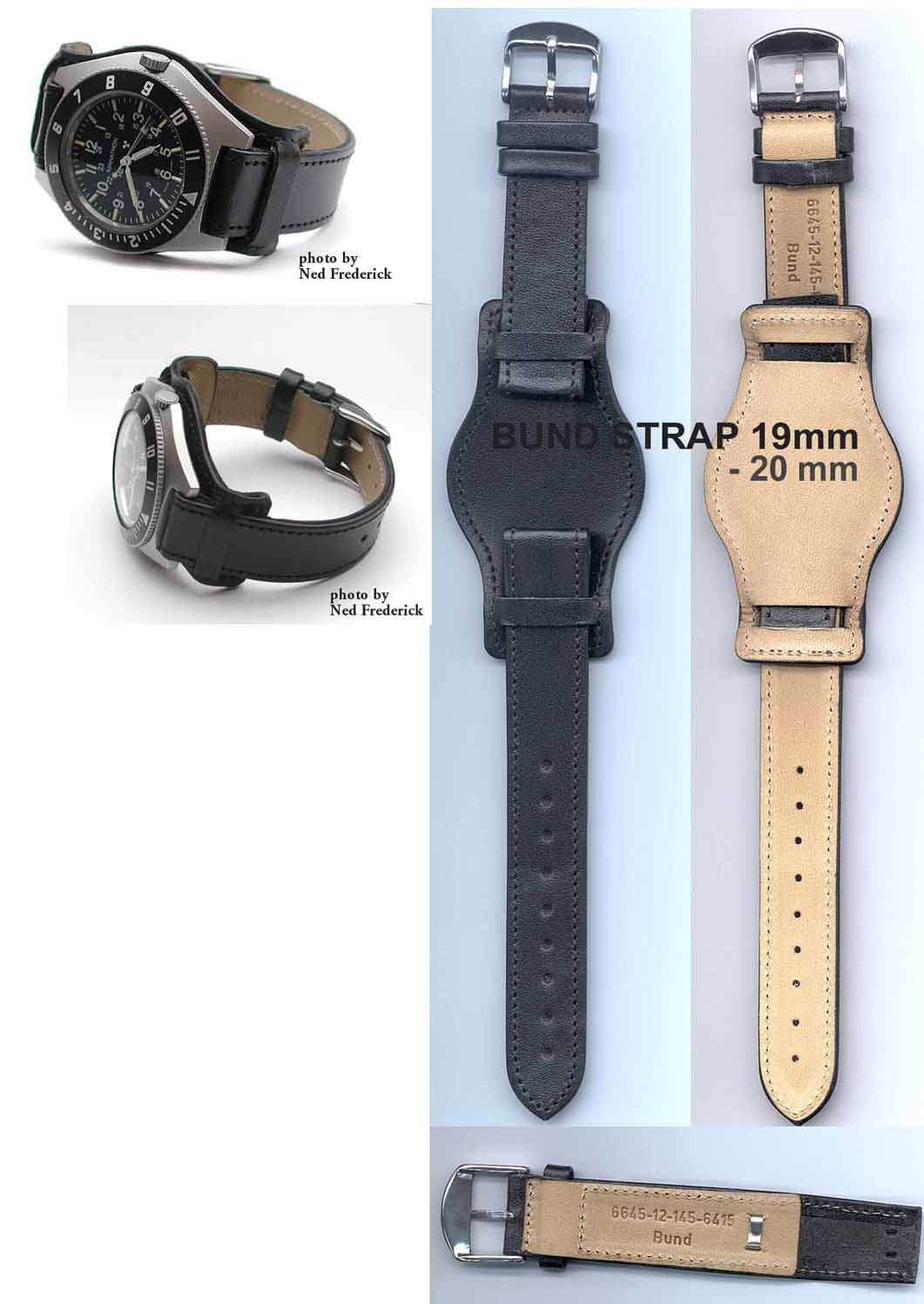 German Army HEUER BUND STRAPS 100 % real and NEW, this 205 mm long strap was created in the 60s for the german air force for 19 to 20 mm lugs and fits also on other watches like Zenith , SINN ,BELL & ROSS ect., still in the factory plastic back. Made in germany , made of real swiss nappa leather , this are the original straps made for the german air force , with the ID numbers on the back and heavy german made SS buckle. Please don't compare this straps with the cheap asian copies which comes up , ONLY this 19 / 20 mm black straps are real german Airforce straps, NO 18 or 22 or brown straps are real issued by the german airforce.
By jurgens Germany
Comes well packed in a registered airmail bubble envelope.
My price is 46.- US $
All prices are export prices that's why Europeans must add 19 % VAT.
Shipping to the states for one strap is 12.50 US $ by registered airmail.
Payment: By paypal , please use my e – mail address for payment :
Info(AT)s-parts.de
wire to our account in NYC by the bank of NY, swift, bank cashiers check, wire to our german account, int. money order, postal money or cash , in registered airmail letter please.
We offer a wide range of watch straps, bracelets, buckles , deployant clasps, watchmaker tools and Swiss Brand items around watches, please feel free and check our online shop at jurgens Germany
Please ask for our feedback.
Thank you for your interest , I hope to hear from you. Best from Germany
Jürgen