Discussion Starter
·
#1
·
I took delivery of a new bit of kit yesterday, and managed to have a bit of practice with it today. The machine in question is a dial foot solderer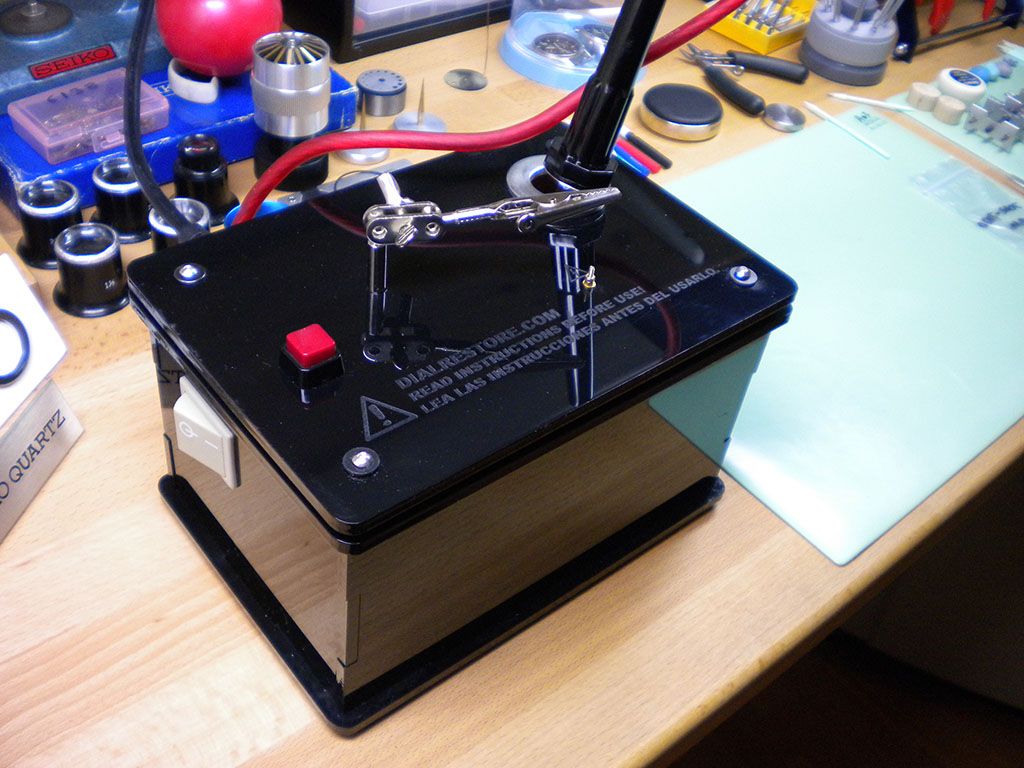 It has a clamp to hold the dial, another to hold the copper wire which goes to make the new foot, an on off switch, a power button and a "soldering iron" that has a carbon rod in place of a tip.
The idea is clean the dial down to the brass and mark the foot position, clamp it on the earth post, clamp the wire in place with the adjustable crocodile clip, apply a dab of flux, place some pieces of solder around the joint, touch the carbon rod onto the wire and press the button until the solder flows.
I found an old dial with one foot missing and the other folded flat against the dial to have a practice with. I did the all the above and the result was as below.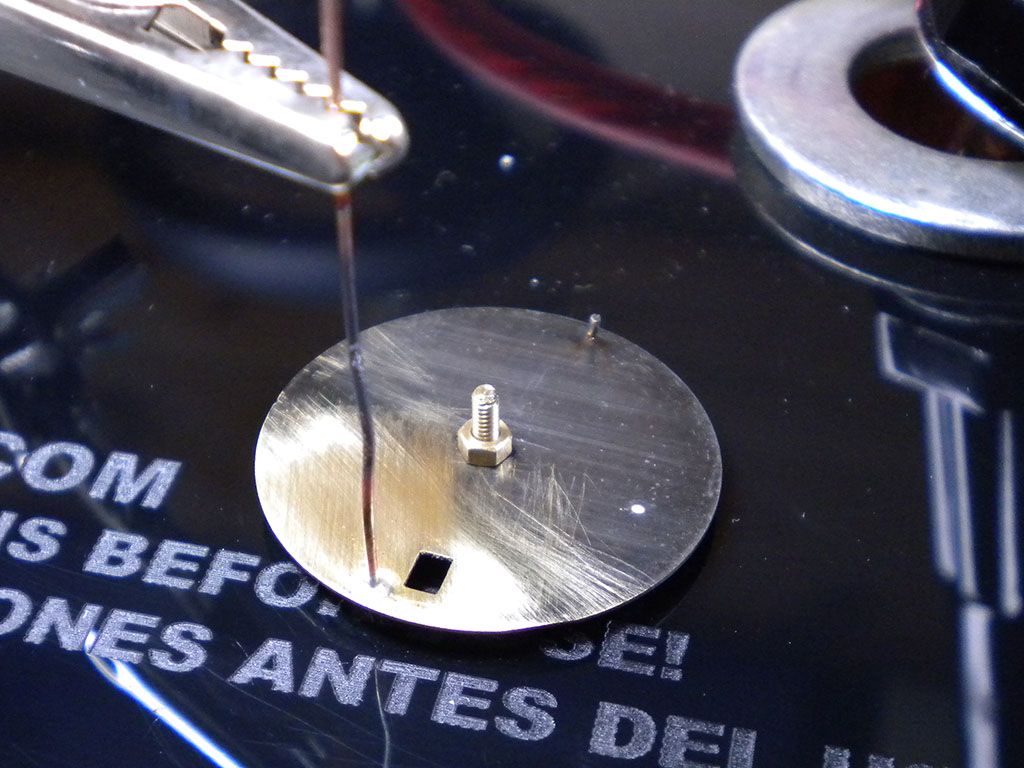 It took me three attempts to get a good joint, I found that filing the wire flat where I'd cut it and placing the tiniest chunks of solder around the periphery of the joint was the best method and gave the strongest joint.
The excess wire is cut and the end filed flat.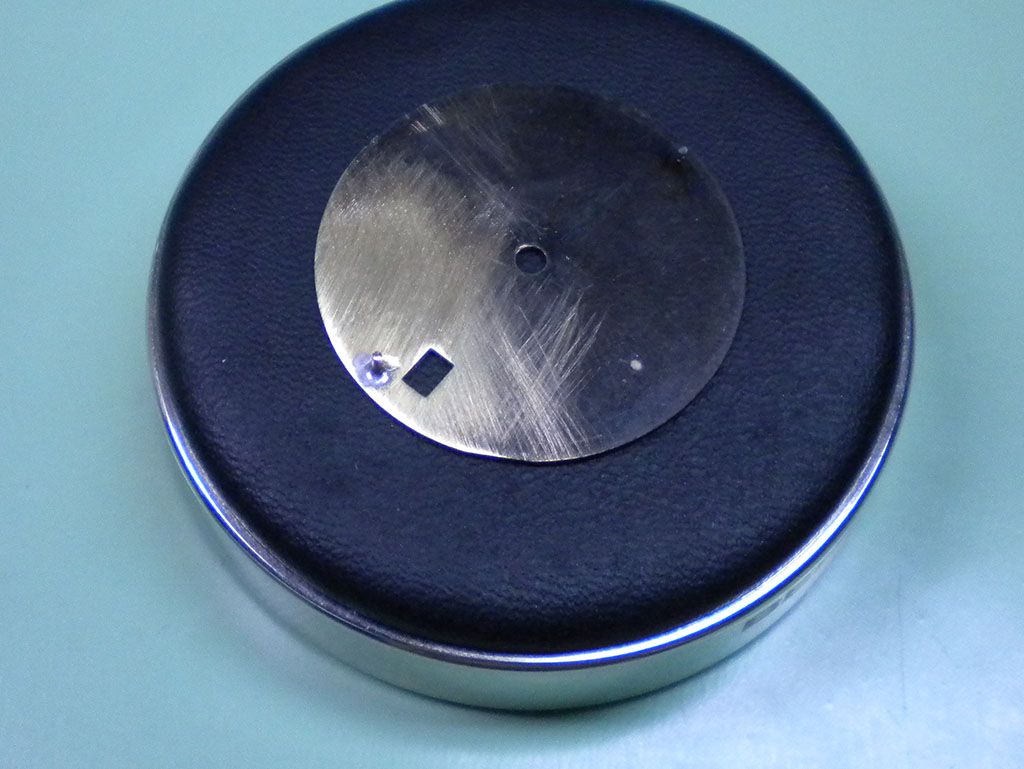 I snapped the other foot off as it was almost split right the way through and had another go.
Another strong joint
Both cut to length and filed flat.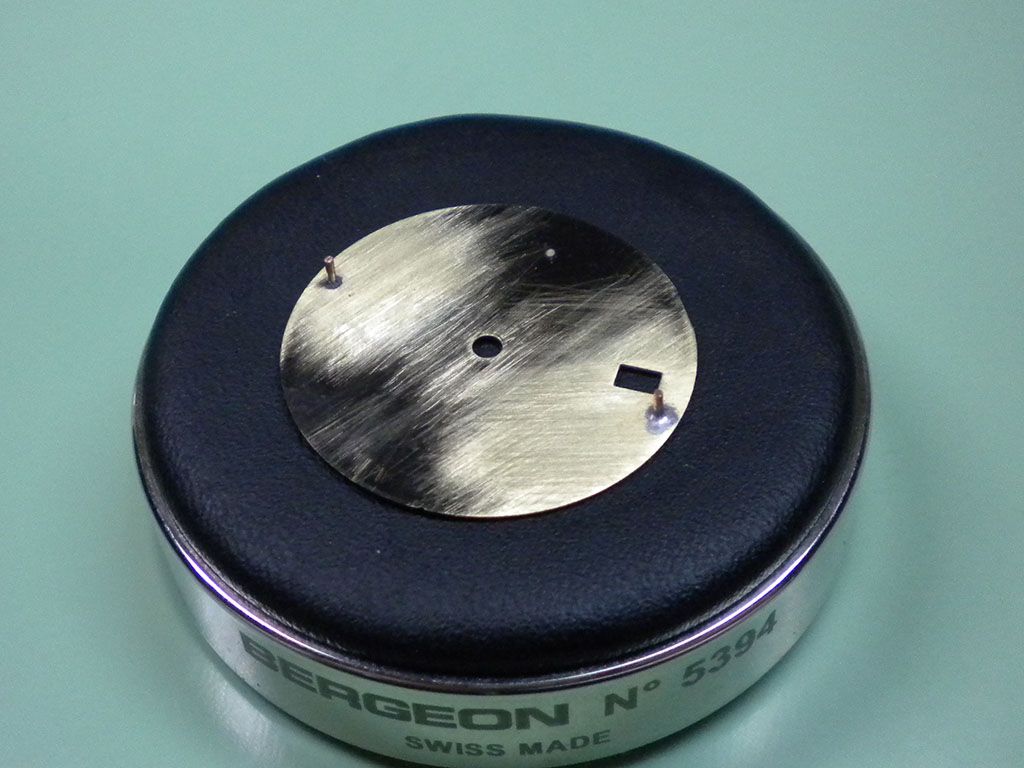 And most amazingly of all no dial damage. There is a small bit of discolouration by the window where I had my first attempt, but I did have three goes to get that one right thereby putting a lot more heat into that area than would be normal. When I came to attach the second foot I'd refined my method and it only took one attempt to get a strong joint, with the result of no discolouration.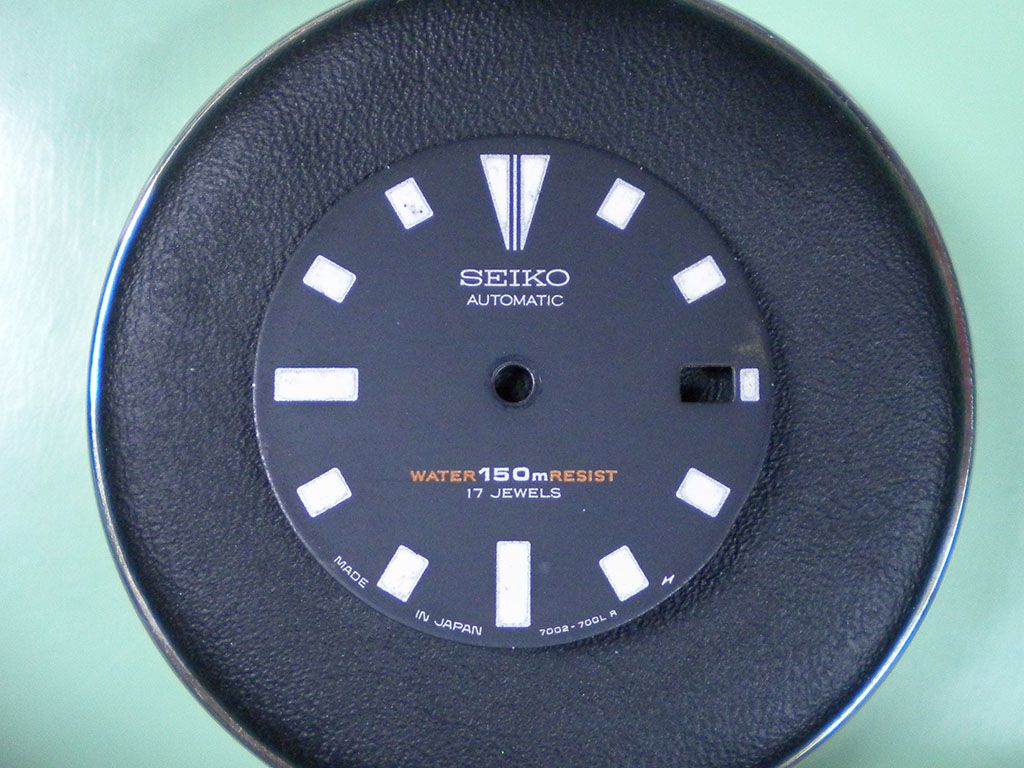 Off to find a few more broken dials for some more practice now.