Discussion Starter
·
#1
·
I've been struggling the last few years with a less than ideal bench height but you know how it is, there's always something else to spend your money on. I had a week off work a short while ago and whilst pulling out some fenceposts I tweaked my back, it was a bit uncomfortable in normal life but bending down to a 30" bench height to do the watchsmithying was pure agony. My back's better now but it gave me the impetus to get a bench more suited to my purposes. To this end I bought a jewellers bench, not a dedicated watchmakers bench but a fraction of the price and more importantly a 40" working height. I pulled out some wall storage this weekend, made good, fitted a new skirting board and repainted the walls and woodwork. I then assembled the new bench and it's now sited in the workshop, the difference is amazing it's so much easier on my back! It also means I can site my watchmakers lathe permanently instead of having to pack it away after each use, I've just got to decide how to organise the rest of the workbenches now theres a bit more room. Here's the piccies.
I share the chair between the computer and the workbench
The lathe will go where the press is sat I think. It could change of course!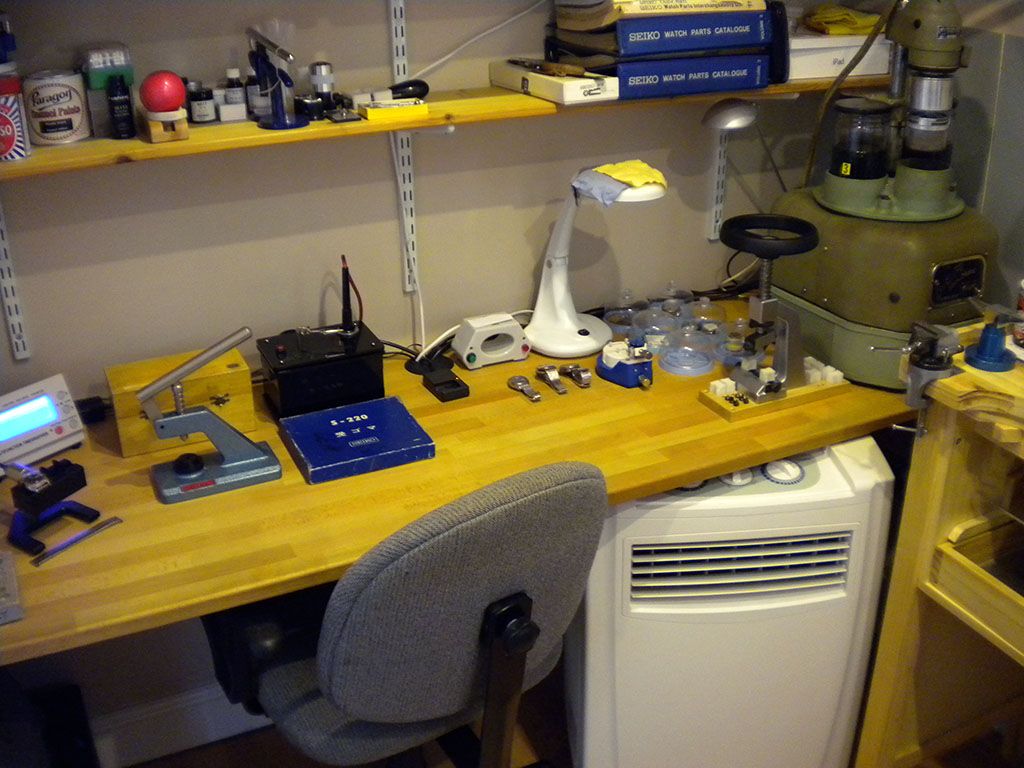 A bit of a cramped benchtop but that's how I work and I like it that way. More importantly no shelves over the work area which has caused me grief in the past with things falling off.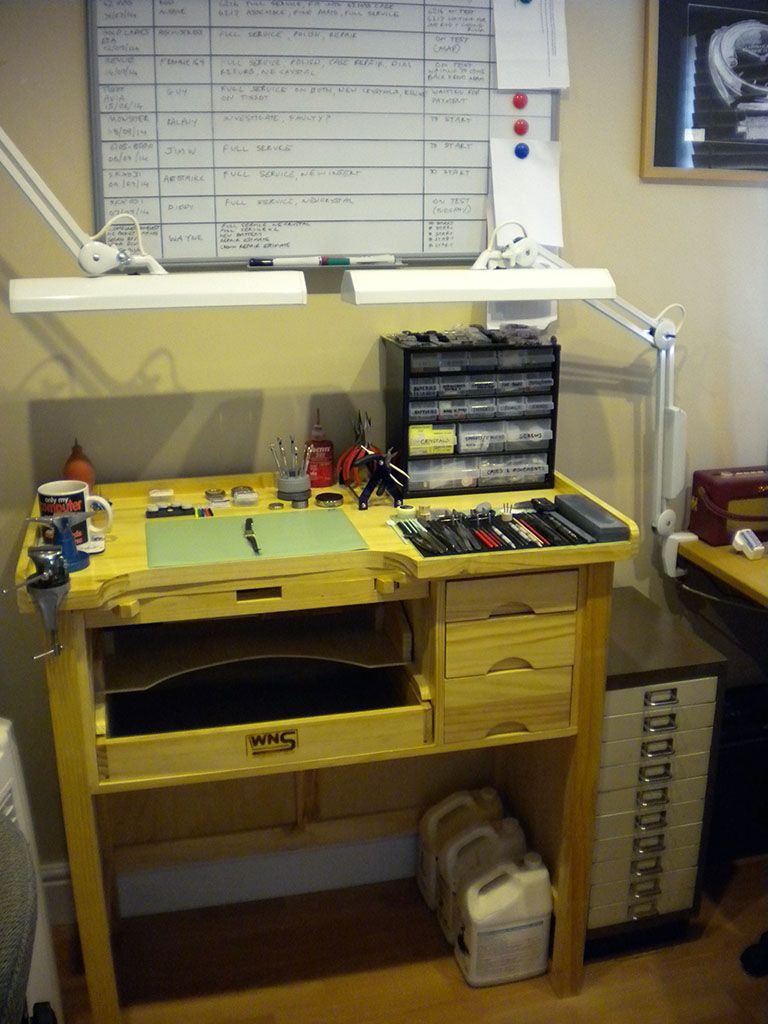 Computer area with my trusty Roberts Radio. As if you couldn't guess by looking my filing system is the next thing to be addressed.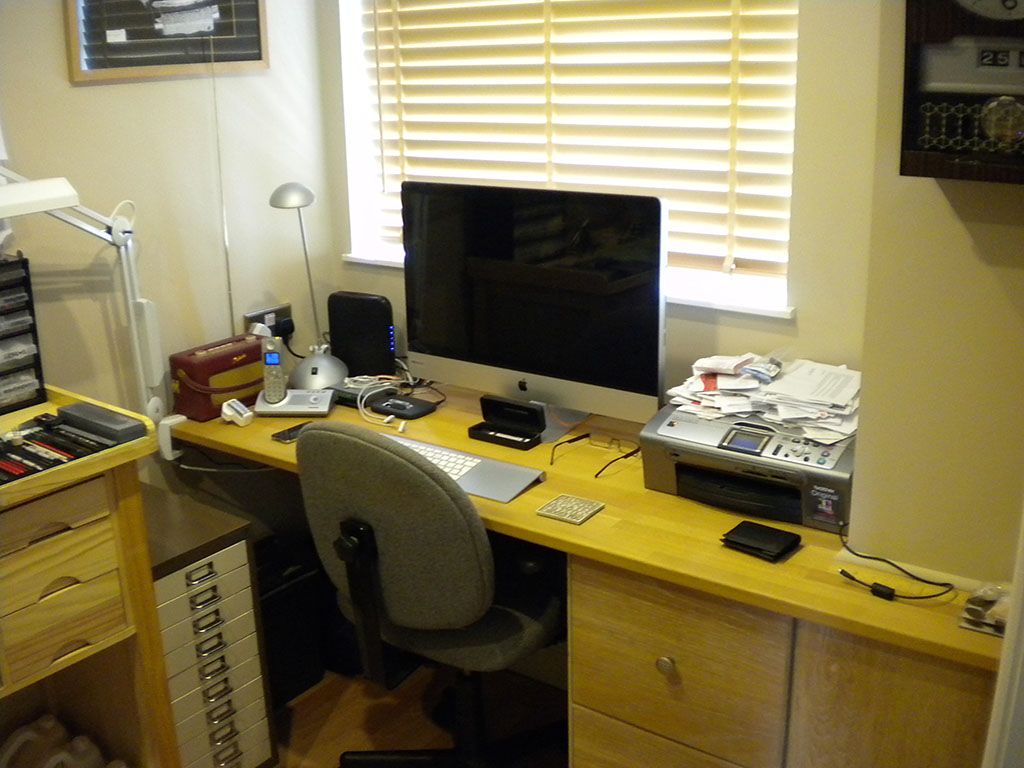 Apologies for the washed out pictures, photography isn't my strong point.