·
AqualandKing & Special Member
Discussion Starter
·
#1
·
Picture the scene........An email from my great friend and buddy Greg Benjock(Petjag)Ive been dealing with him for years with Aqualands nigh on since i started on the forum.
Hi Neil just been given an Aqualand CO23 from a guy in the neighbourhood where i live and hes had it from new,a lovely Gold Toned C023 and he said i can have it for some work ive been doing for him.Neilo i Wondered as you collect them if you would want it?????Free!!!!!! I will send it over to you in the UK from North Carolina.
You can imagine my response to that scenario.
Well it arrived today and although Greg is a great friend and Mentor after all these years and fixing probably 11 of my Aqualands i could not just take it.I did however send him a NOS Seiko i had in my collection as a thank you,It was unworn and still had the hangtag on,Greg got that also today and he loves it.
This is what i was sent....Thanks Greg a true WIS and friend who looks out for me when it involves my Favourite Watches.
See what you think of this,One owner from new and all original CO23,Clean,fully working,with what even looks like the strap has not even been run in.I have not even cleaned it yet!!!What a great day.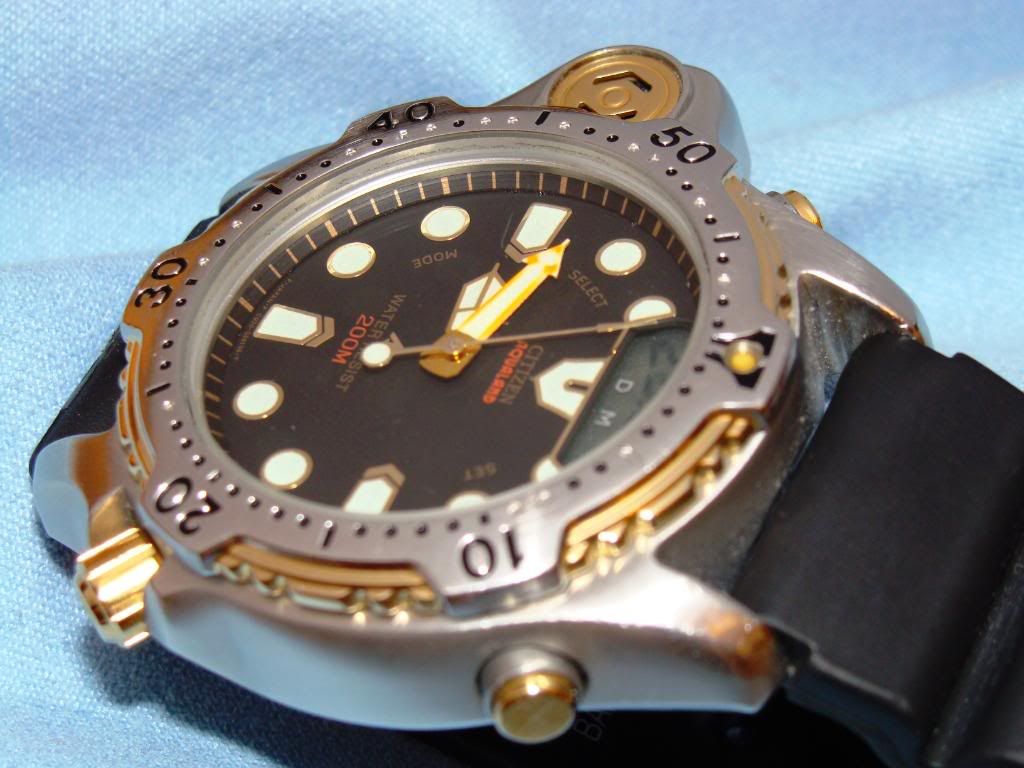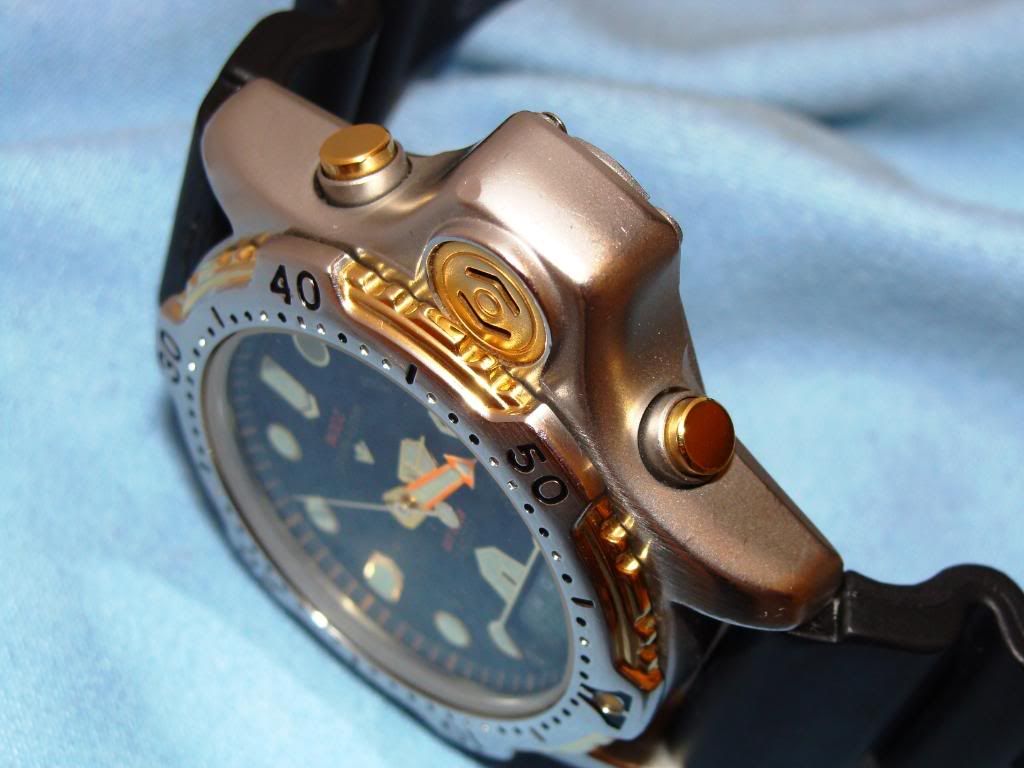 Black and White shot