Discussion Starter
·
#1
·
I had to schedule this one into my work queue to get done as I never seem to have the time to work on my own watches these days. Having a buyer for it helped focus my resolve though
This has been in my drawer for a few months along with a couple more project 62mas's. To get it back to tip top order in addition to the service it's needed a relume from James Hyman, a new date wheel, a replacement pallet fork, a NOS clutch and date corrector, a NOS balance, a NOS crown and stem, a NOS crystal and a replacement insert.
I had the relume done a few weeks ago, I also cleaned the case components and fitted the insert and new crystal at the same time.
Todays job was to get it finished so the movement was stripped, you can see the original filthy datewheel in the container
After cleaning all the parts were inspected and the reassembly began, here the mainspring's cleaned lubed and ready for closing
The balances hairspring was toast, not only was it bent in multiple places where it joined the stud, it was bent in the vertical plane too. I was just going to swap the hairspring for a good spare but when I went to remove it the balance staff was actually loose in the balance. I could probably have restaked it and replaced the hairspring (which I plan to do anyway) but as time was pressing I fitted a NOS balance assembly.
The movement back together and ticking away healthily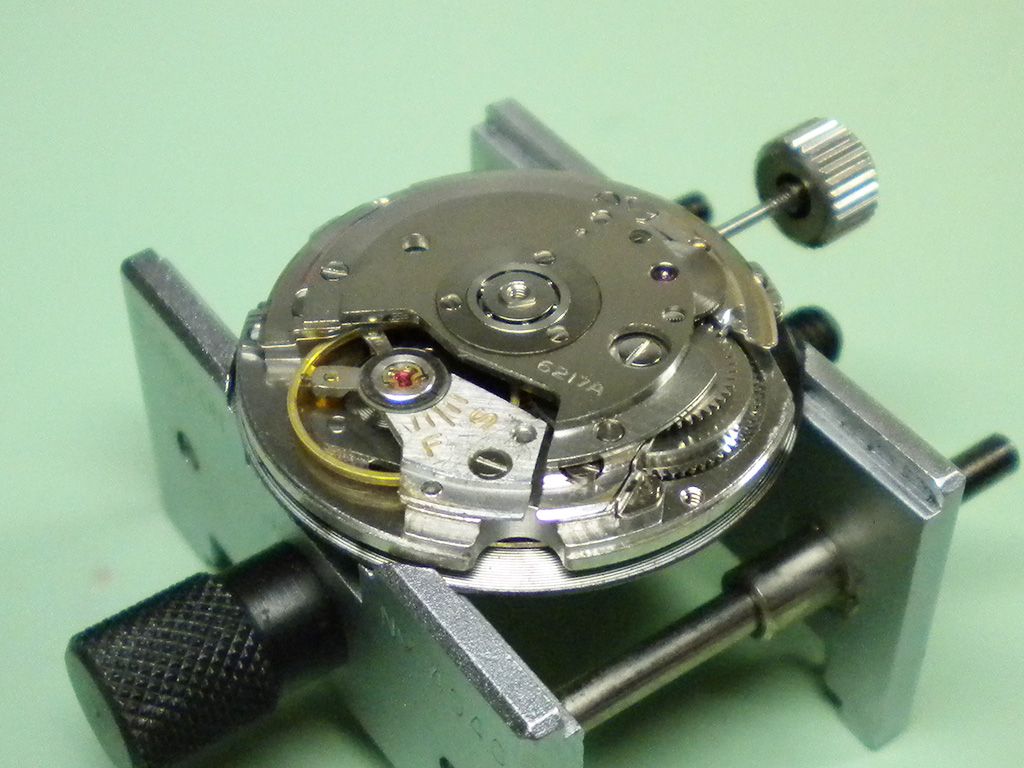 The dial and hands refitted. Another irritant was that the seconds hand was a loose fit on the pinion which meant it just dropped on top of the minute hand and stayed there! I had to reduce the pipe diameter on the hand to get a nice firm fit, it just shows that using donor hands from a different watch does have its drawbacks sometimes.
The movement recased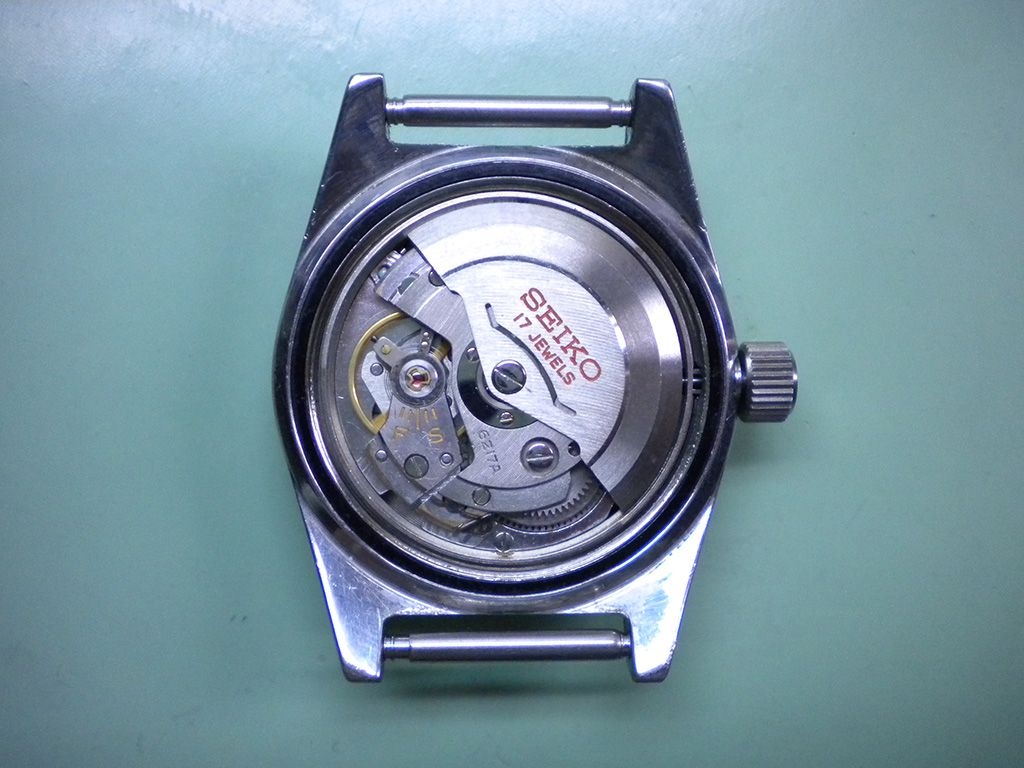 A horseshoe caseback on this 1967 example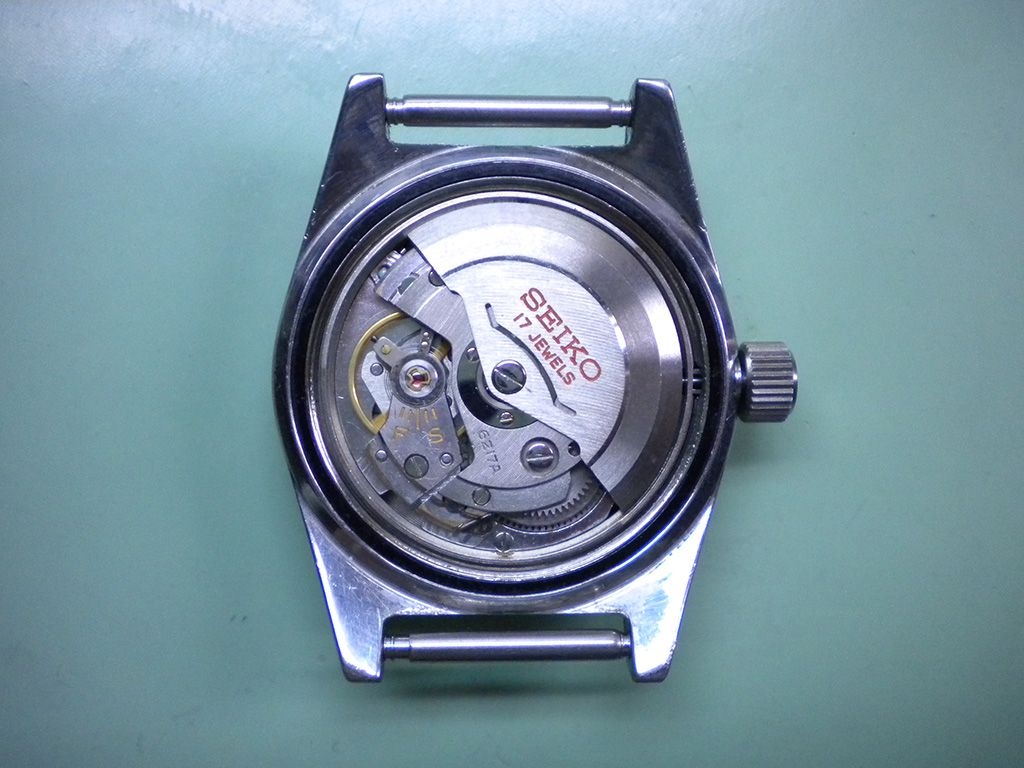 And she's all done
I shall be wearing this over the weekend to check on the timekeeping and fine tune it if needed. I'm also tempted to give it a pressure test as the o-ring in the NOS crown was still pliable, but the jury's out on that decision at the moment!
Two more of these to restore then I can get started on the Silverwaves