Discussion Starter
·
#1
·
This latest project takes as its component parts a case from a Seiko 6119-8460 that would originally have looked something like this:
Photocredit: Japanese Watch Photo Database -
http://www.csce.uark.edu/~jgauch/photos/
and a dial and movement from a 6119-8086 which looked like this when I snagged it from Ebay a few weeks ago: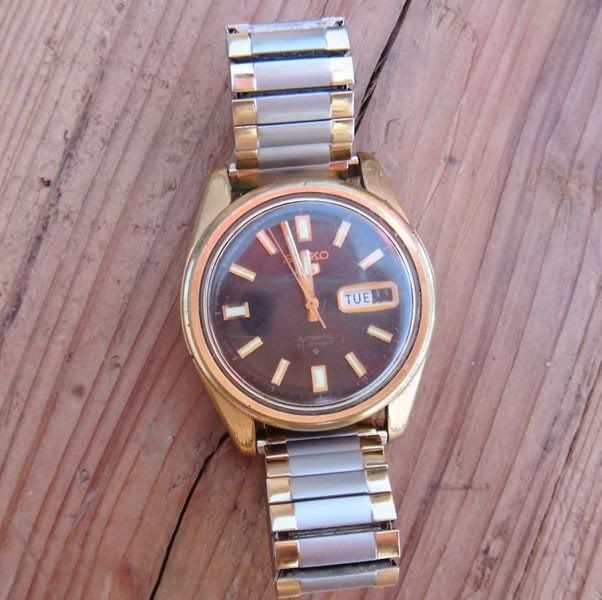 (Seller's photo)
The first watch I bought for its movement and dial to go into another project but I always rather liked the case. The problem was that the bezel insert was pretty scratched up which rather spoiled the prospect of reviving it. Anyway, the 8086 I bought because I liked the dial and when I received it, although the case was beyond hope, the dial and hands were rather lovely. I have a soft spot for applied gold indices when partnered with a straight steel case and bezel and so the beginnings of another franken project started to take shape.
The movement in the 8086 looked ok but did not run and so a complete strip down, clean and oil later, and it was ticking happily away. Well, actually, this process was less than straightforward, with the cannon pinion and centre wheel needing replacement and the movement itself requiring at least 5 or 6 strip downs and rebuilds before it ran sweetly.
The dial I think is lovely and the minute and hour hands gold versions of those fitted to the 6105 divers. With a new Sternkreuz acrylic crystal fitted complete with chrome tension ring and a fresh bezel gasket fitted the only remaining decision was what to do with the insert. One aborted avenue involved attempting to fit an insert from a Rolex Sub 5513 which had the correct outer diameter but unfortunately, the inner diameter was too small, fowling the crystal. In the end, I decided to strip the silver paint from the original aluminium bezel and polish it. Some fresh lume behind the lume pip and we're done: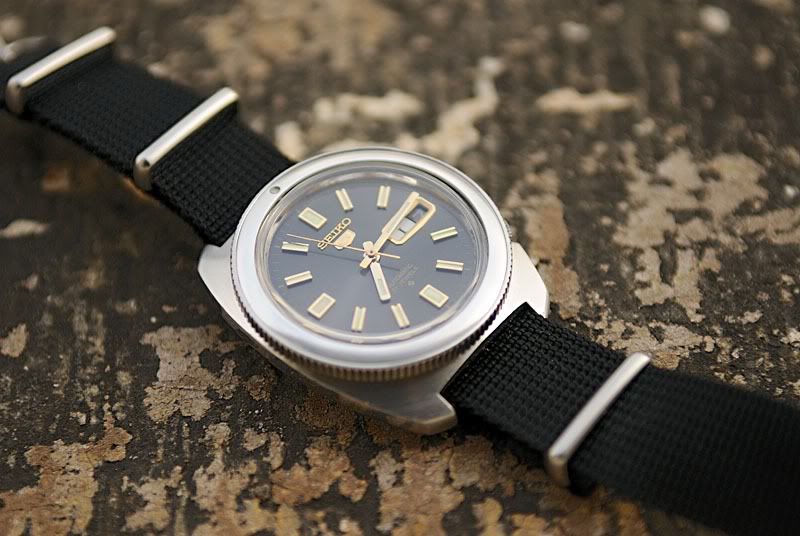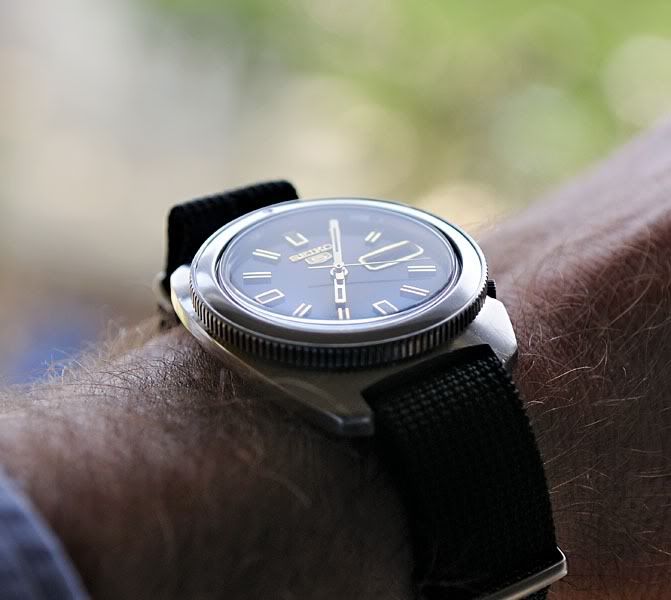 Martin