Discussion Starter
·
#1
·
I know this advice has been posted before, but please be aware of the risks of using cheap crystal presses with the nylon dies.
I managed to properly kill a previously quite nice 6139 chrono yesterday when a die let go whilst trying to reseat a wonky bezel. :undecided:
I'll let the pictures do the talking...
Before...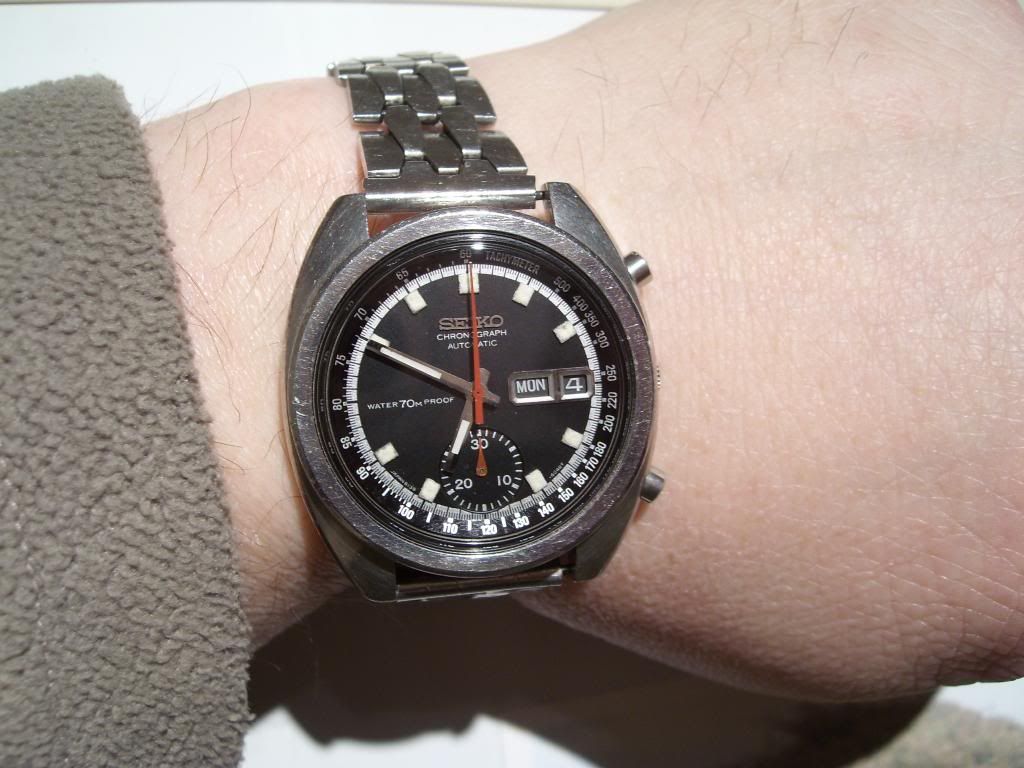 Now just let me reseat that bezel....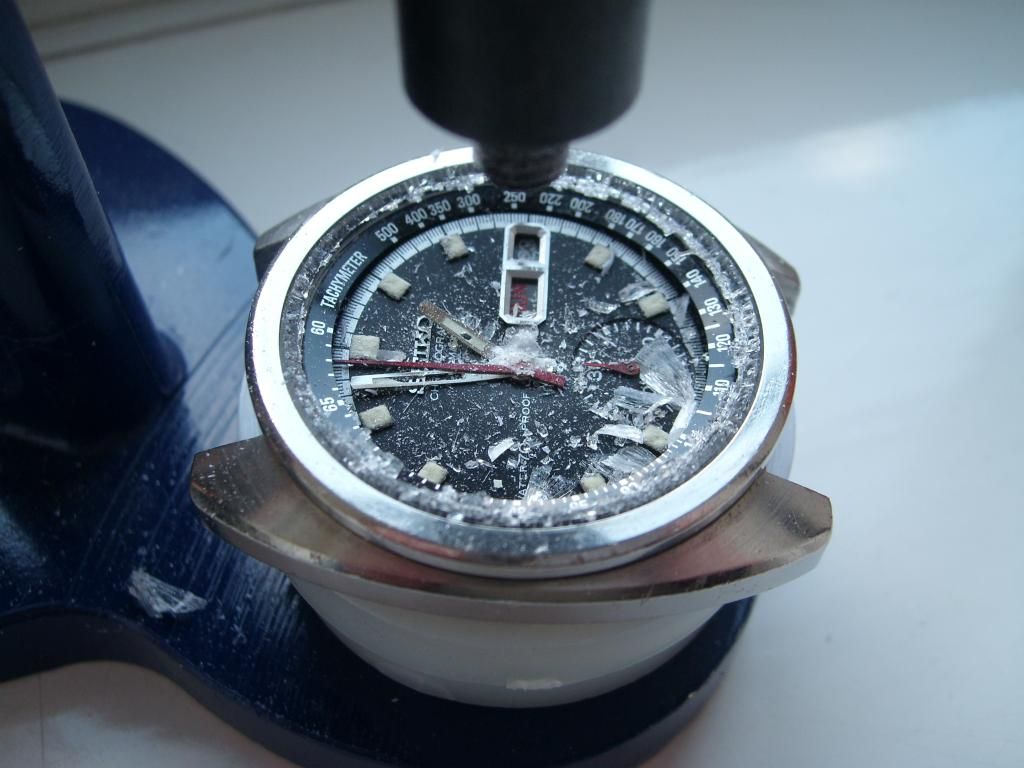 After a quick hoover...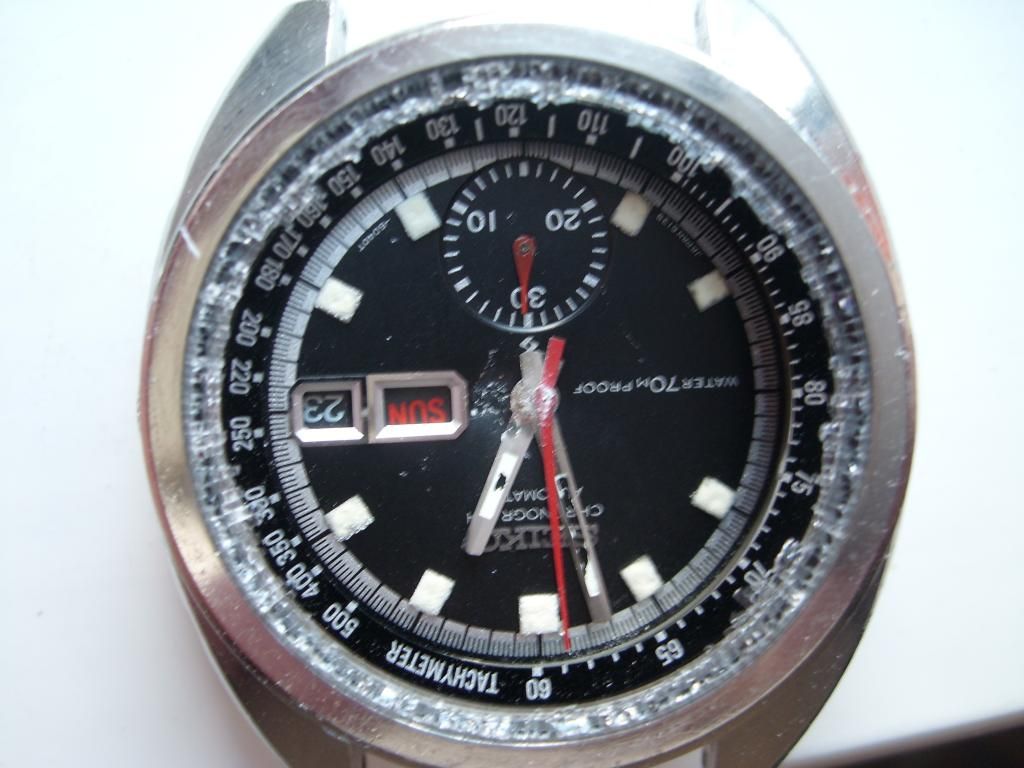 The offending article..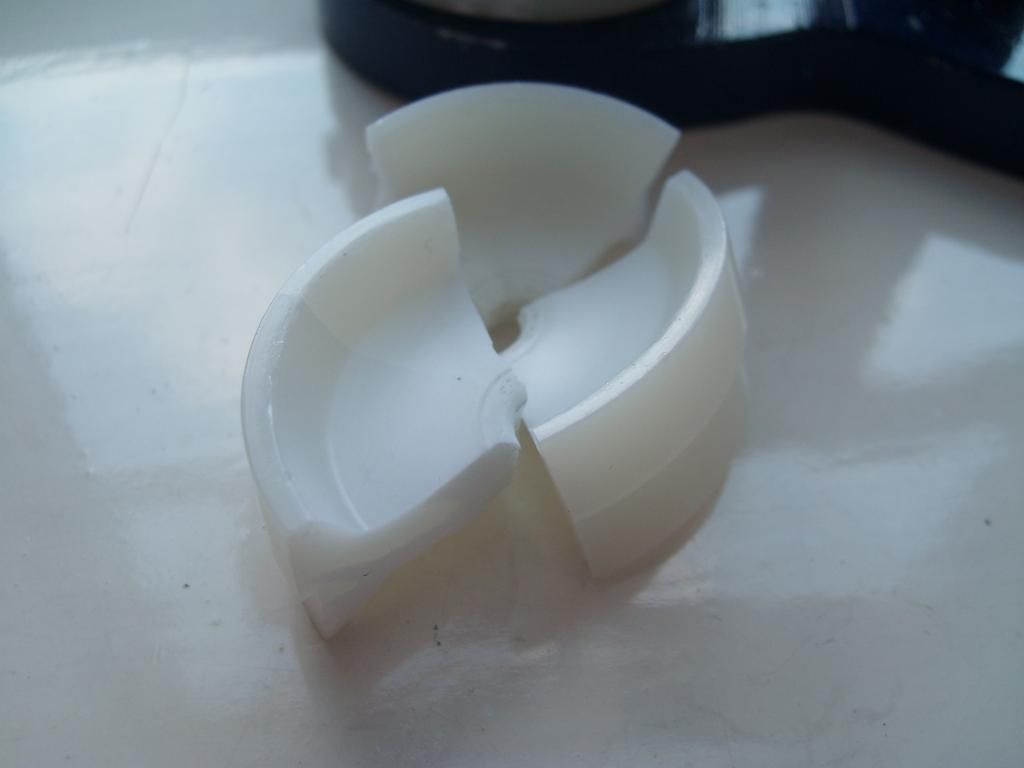 The annoying thing is, I do have a genuine Seiko press and dies, but this one was nearer. I just hope others will heed this advice, and not make the same mistake I made.