Discussion Starter
·
#1
·
Ok probably not the choice of most but, to my eyes it is. Beauty is a purely subjective argument of course.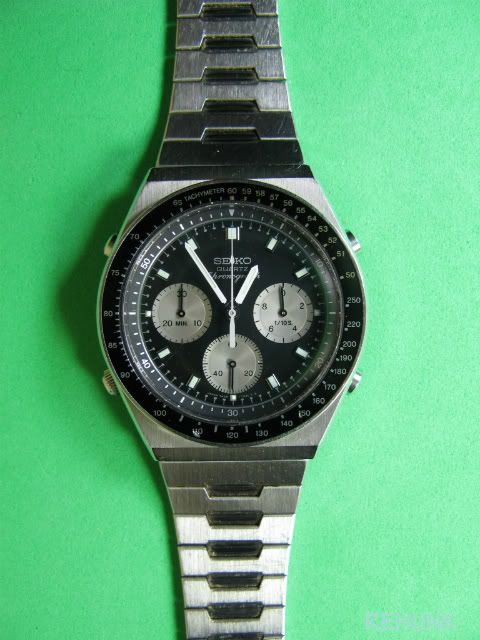 This is a watch that I have been lusting after for some time now but until you can hold it in your hands there will always be some doubt. It arrived Friday and with one look the doubts disappeared in a flash.
My argument: The design. Perfect balance of design and function in every detail.
The Dial: The large readable dial colour combination of black and silver is very pleasing to the eyes. It doesn't distract and the silver sub dials are perfectly placed. No need for a day/date window as it would only interrupt the lines.
The Tachymeter ring: Not overpowering to the design and function. Even with the addition of pale gold register markings. It works.
The case: A perfect size for the average wrist. Weighted just right and the sloping solid lug ends blend seamlessly with the bespoke bracelet.
The three buttons and crown: Symmetrically placed for easy access and not protruding out as to distract from the overall design.
The bracelet: Again more attention to detail. This bracelet seems to be exclusive to this model and carries on with the black and silver theme.
The 7A28 movement: Crack the back open and what you see is a mass of stainless steel. Not the intricacies of an automatic but you know that Seiko have designed and built a serviceable quartz movement meant for accuracy and longevity.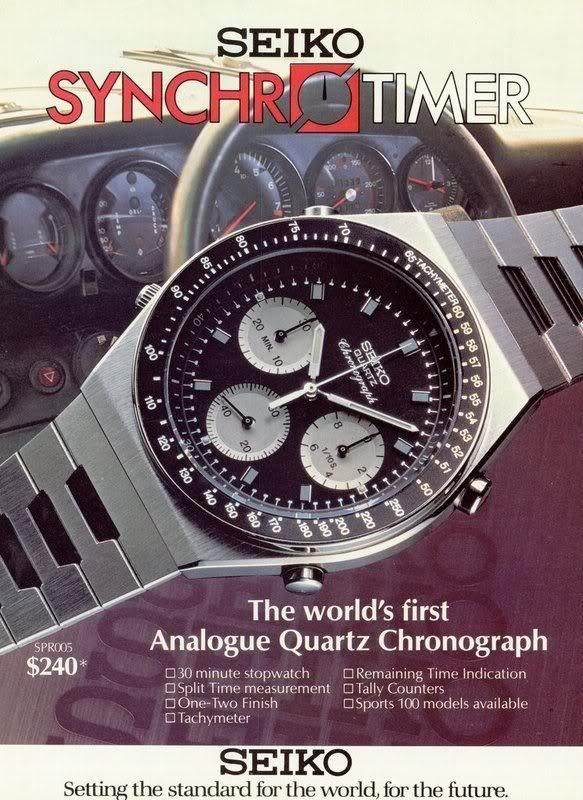 No wonder Seiko used a dashboard of a Porsche as it's back drop for it's Ad campaign. A perfect marriage of two companies that put design, engineering, function and quality very high on their agenda.
Could this be a product of joint design venture? Porsche are known to have collaborated on many hundreds if not thousands of design and engineering projects throughout it's history. It has always been their policy not to make public such ventures. Is Seiko subtly telling us about a Porsche involvement by this inclusion in it's Ad? Hmmmm......I wonder.
There is no need to debate my choice as it is only my opinion on what fits into my own taste parameters. And like my dear and departed father used to say, "Opinions are like a__ holes. Everybody's got one."
So this is my vote for the most beautiful Seiko watch of all time.
What's yours?