Discussion Starter
·
#1
·
I know that this has been brought up before, but I can't find a definitive answer - what was the original bracelet on the 7006-8030 sport diver???
Tiger posted this recently - looks like a folded oyster and the end links fit pretty well, but is it original...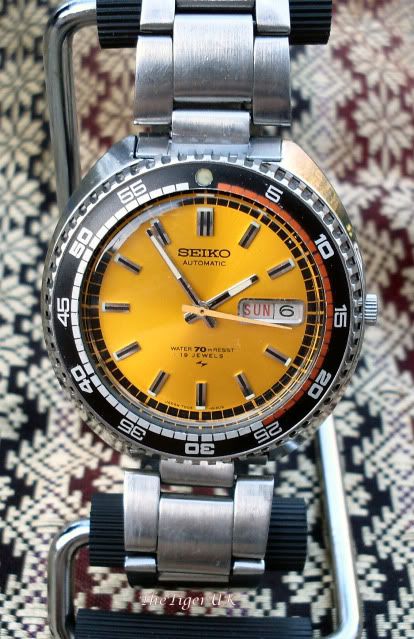 I'm currently mid restoration and I'm thinking either vintage aftermarket beads of rice (like a doxa) or the beautiful tss bracelet that Kelly used a couple of years back...leaning towards the former as I have one in the parts box (!).
This restoration is for a colleague at work and I'm trying to go as near to the original as possible - I found an old post of Jonathan's listing it as a Z015S - but I can't for the life of me find a picture - any clues?
Thanks all...