Discussion Starter
·
#1
·
In collaboration with my friend Russell/Seikozen I have been working on this 6159-7001.
On arrival she was running but wearing the wrong dial and hands as advertised, the seller was very good to deal with
.
First step was to hand wind a little just to check she was running, over a few hours she was within one second so looking very promising, but when moved from side to side all dident sound well, so a strip down of the case was in order to see what was inside.
On removing the bezel there was a red substance all round the crystal ? so I gently cleaned off as much as possible before removing the crystal so has not to contaminate the movement (hopefully), no gaskets in evidence ? movement removed with no problems and there was the oscillating weight and screws detached from the movement
Good news she is a 6159
I was worried that the movement had perhaps been swapped or.......
I refitted the weight, replaced the dial ring as the one fitted was incorrect and also split, swapped the gold hands for a set of SKX hands, assembled it back in the case with new gaskets, wound her up and all seem REALLY good, running superb on the Timegrapher and the high beat movements sounds like a machine gun
Ran for a few days in this configuration and all good, the second hand is a joy to watch sweeping round the dial and I do find myself watching it for long periods of time, sad but true
Now that all seemed fine we decided to take the next step which was the dial and hands, as the chances of finding a NOS dial and hands was pretty remote the decision was made to fit a MM dial and hands that Russell had spare.
The 6159 chapter ring accepts a 27.5mm dial and the MM dial is 28.5mm so I knocked up a simple jig out of Acetal to enable me to turn the dial down without damaging it and also to make sure it was reduced correctly/concentric, this went well with no problems. Fitted the MM dial/hands and while the case was stripped fitted a NOS OEM crystal supplied by Stefan.
The next step is the bezel, I love a nice bezel and have never bought in to the wabbie thing
this bezel is pretty poor but for some strange reason it isent bothering me (too much
). We have toyed with modding a MM bezel to fit but also there is a chance that a 95%+ original bezel could be available, we are still thinking about the bezel.
Jim/jimmy1963 kindly loaned me his spare bezel so that i could get some sizes etc which was a great help and so we bought a new MM bezel for if we go that route, got to say in the flesh the MM bezel is really beautiful
So this is were it's at at the moment, really great to wear and that second hand
Sellers picture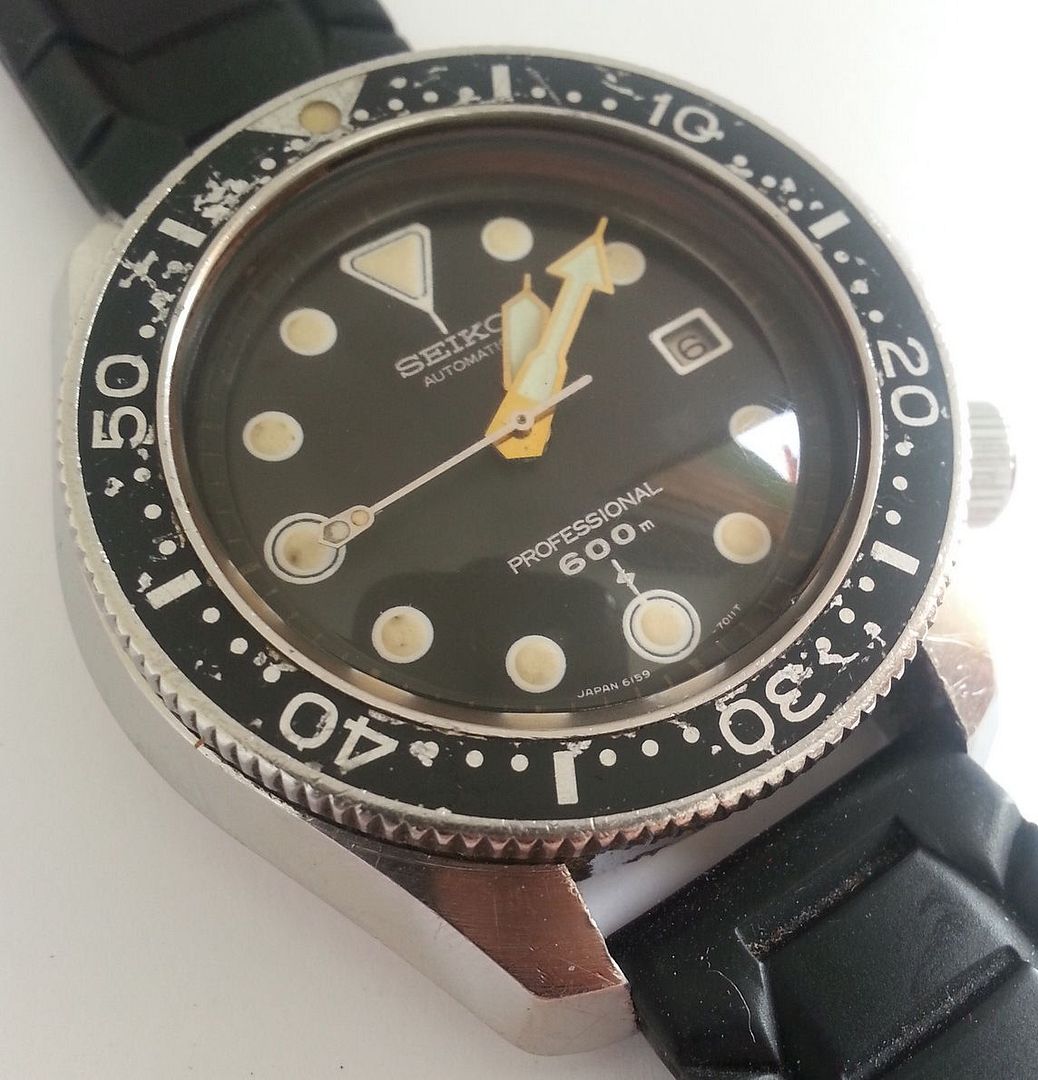 Red stuff.
After first tidy up.
Modify MM dial.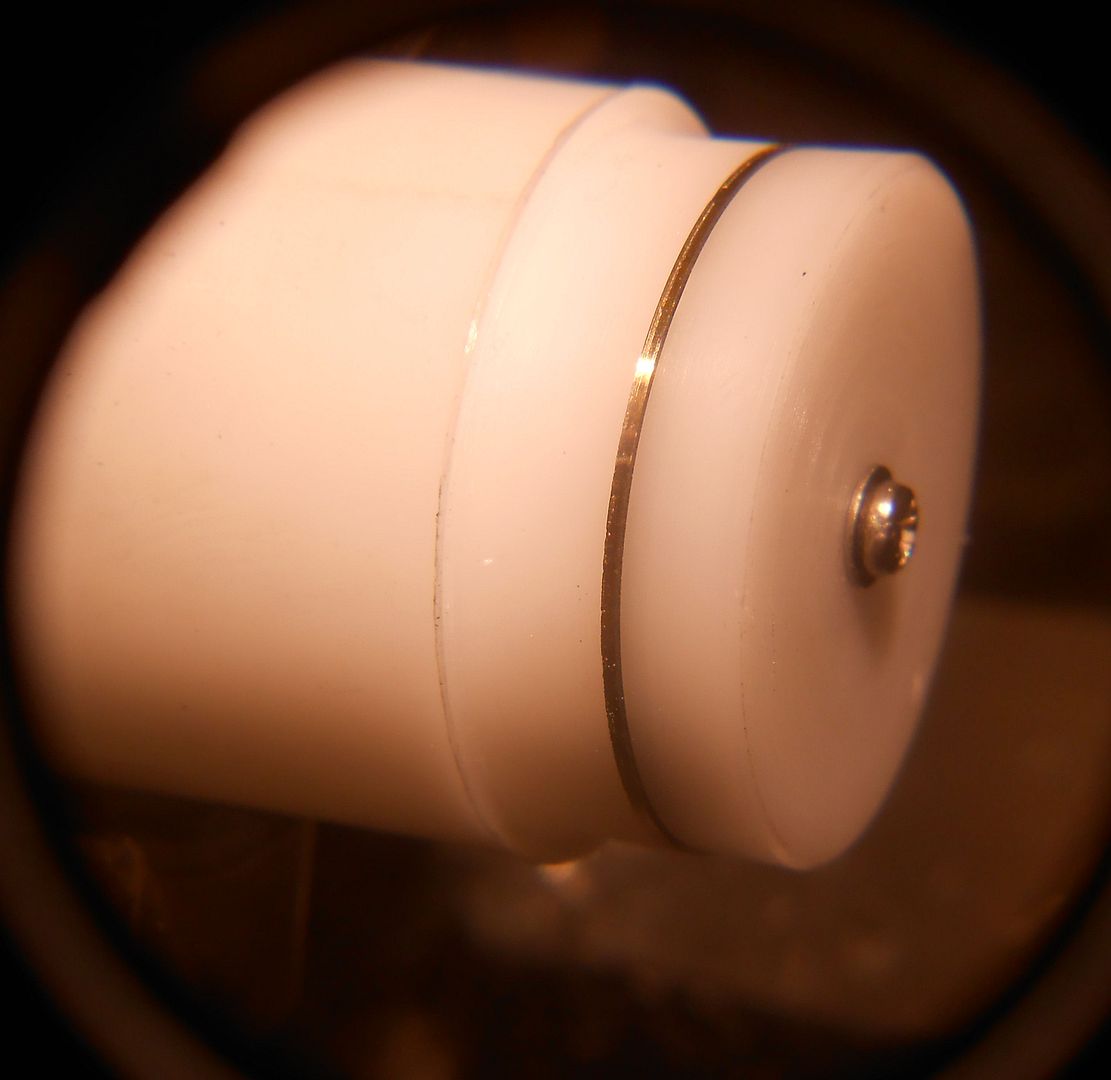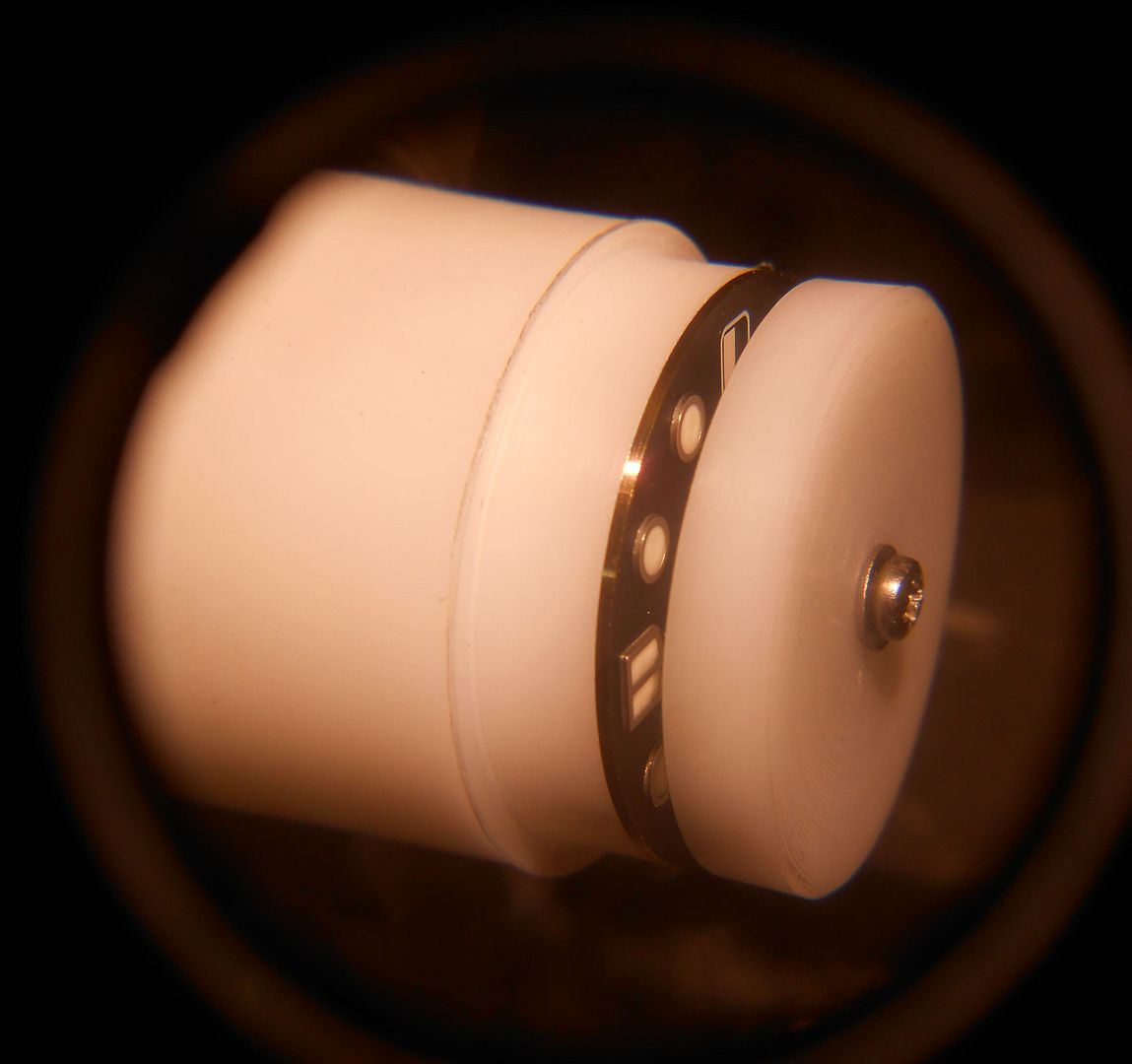 With MM dial/hands.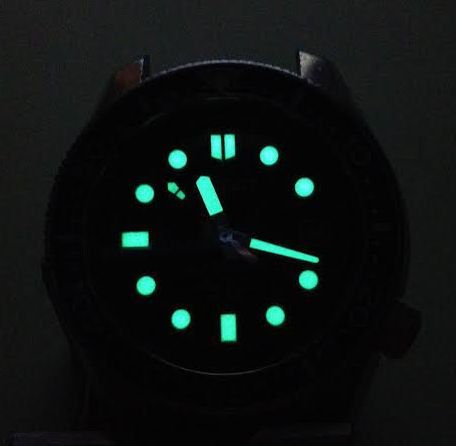 MM bezel just resting on the case
(not fitted).