Discussion Starter
•
#1
•
Some of you may recall this 6159-7001 that turned up on UK ebay a couple of months ago...
It had lost its bezel, some of the lume from the minute hand, and a wrong sweep second hand. Quite a sad looking 6159 actually, but the dial and case all looked OK.
Fortunately 6159 second hands are plentiful and I had a spare used bezel in good condition.
Here's how it looked on the 'bay: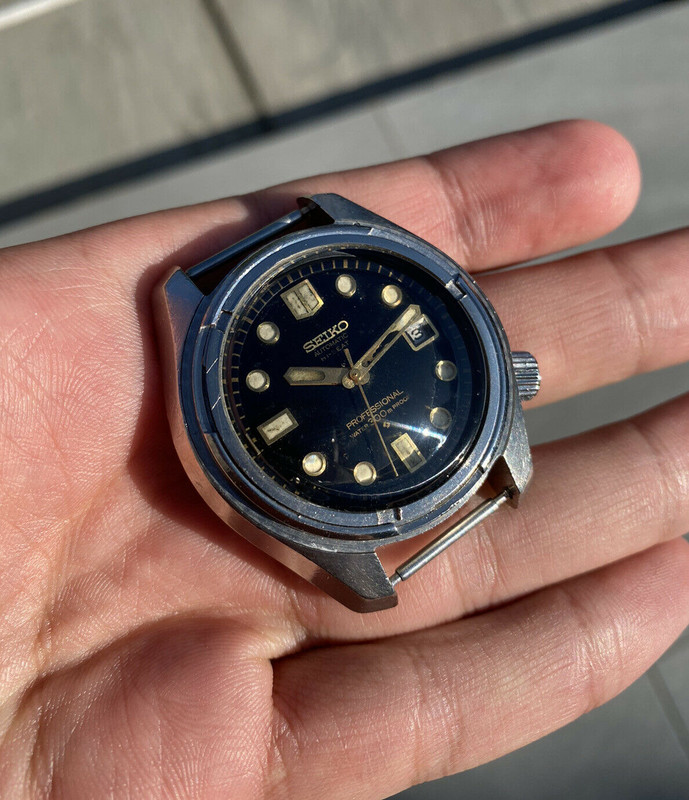 As soon as it landed with me, I packed it straight off to Duncan for a full movement service.
There was loads wrong with it. Here's his description of what was needed inside the case:
"It's not in too bad a shape but it did have a few issues. To begin with the autowind bearing was absolutely shot, the rotor was hitting the bridge and the case because there was so much play in it. The third wheel had mushroomed it's bottom pivot and the pallet entry jewel had a large groove down the middle of it. As you know the sweep hand needed replacing along with a new crown seal and click ball and I had to make a bezel spring for it.
After careful consideration I decided to relume the dial and handset. If the 6,9 and 12 plots were not so stained I'd have left it and tried to match the hands but because of that it really needed the whole lot done. I've relumed in a biscuity tint to try and replicate the shade the original had turned but the stop light pink part is the original Seiko lume, I think it turned out very nice I hope you'll agree."
Well, I do agree!
I think it has turned out lovely and this 6159 is now my daily wearer.
Here's a pic from Duncan before returning it to me: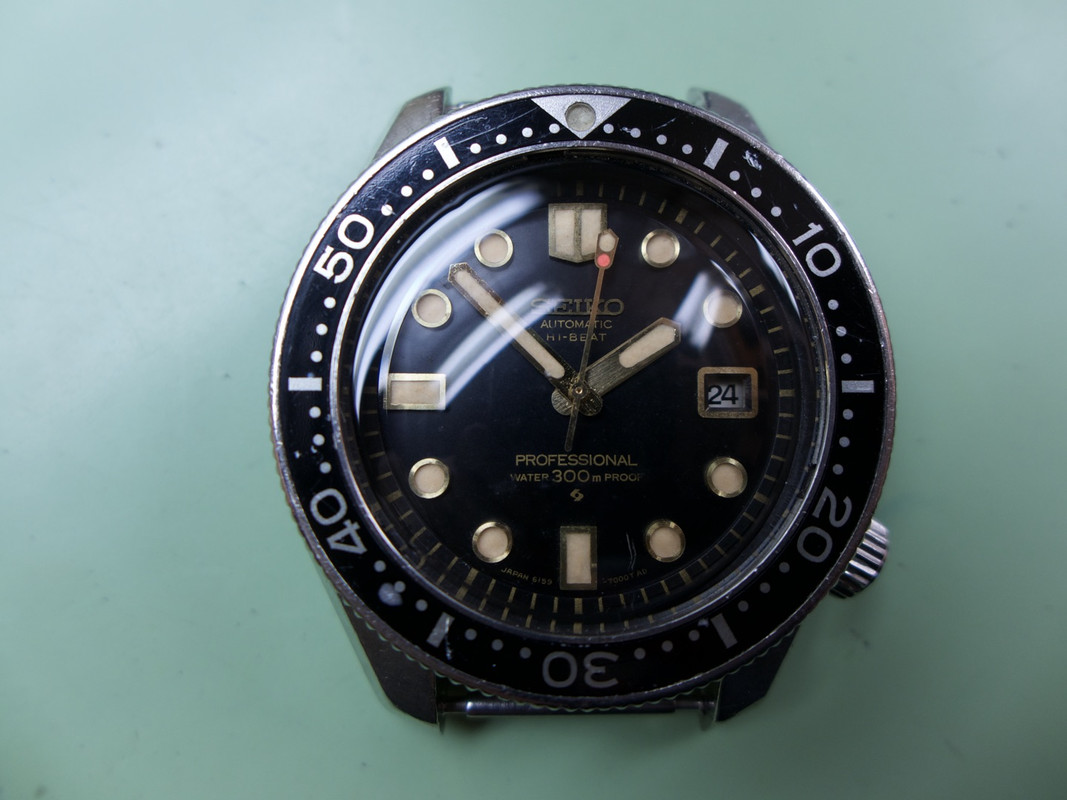 And here's a couple of photo's taken today (sorry about the poor iPhone pics):