Discussion Starter
·
#1
·
A 6105-8110 has been top of my wish list for a while. I considered buying the best ready-to-wear example I could afford, but where's the fun in that? After steeling myself I bought a non-runner, the dial, hands and bezel all looked good and the movement seemed to be clean and complete. It wasn't cheap, but not too risky either.
Initial impressions on arrival were good, the first problem I found was a worn bearing on the autowind device. I've got a few 6106s in my spares drawer and they all seem to have this problem, a weak point in this generation of movements?
The next problem was a broken pawl, one leg was snapped off. The cause turned out to be the barrel, which was stuck solid. It think it's possible the movement has never been serviced (there's no sign it has), the grease on the arbor had completely dried out, and it was seized in the bridge bushing. After cleaning I could see wear on the arbor, but the bushing looks OK, thankfully, as the bridge is unique to the 6105B.
The rest of the movement was OK. I fitted a replacement barrel, arbor and pawl from a 6106 and got a NOS 6106 autowind device from Stefan which I'm using until I figure out how to replace the bearing in the original one?
Other than cleaning and fitting new gaskets, I left the case alone. The crystal was beyond saving though as it has the biggest, deepest scratch I've ever seen on a watch, so I sourced one of Jonathan's repros through the trading post.
The old crystal is a bit mysterious. It's one of the early taller types, but instead of having a flat top it has the rarer curved top. However, the watch is from '75, which seems odd as the taller crystals were discontinued in '72 - as I understand from Jonathan's posts. Who knows?
I'm not a fan of rubber straps, but after looking at every 6105 pic on the internet, two or three times over, I'm forced to admit it does look it's best on black rubber. I went for an OEM Marine Master strap and it's surprisingly comfy.
As bought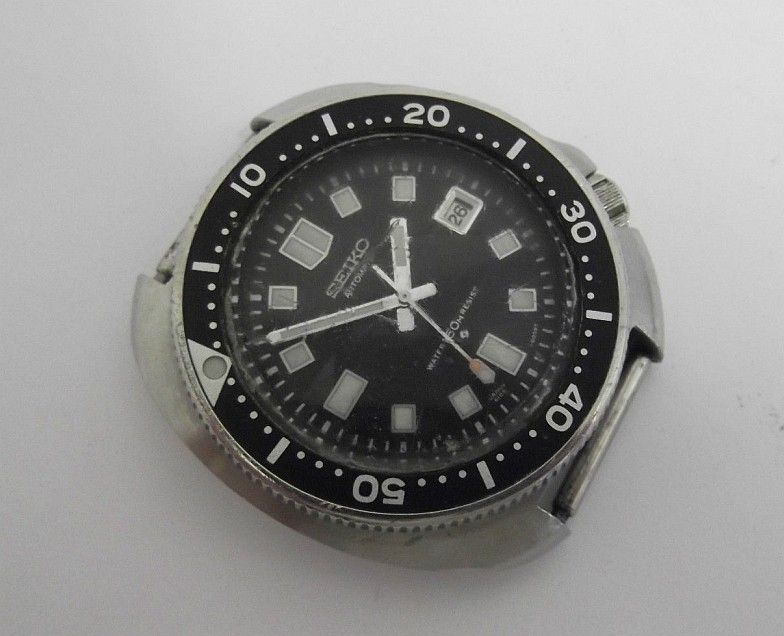 Reassembly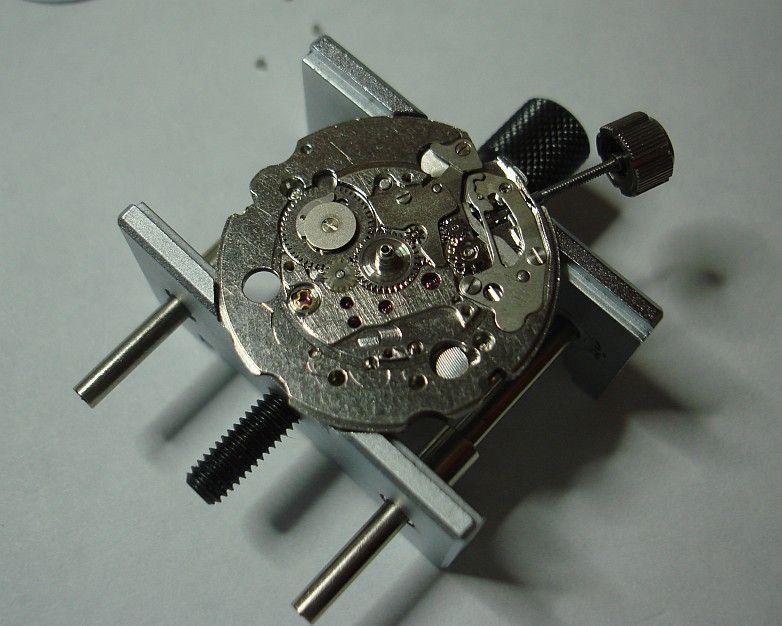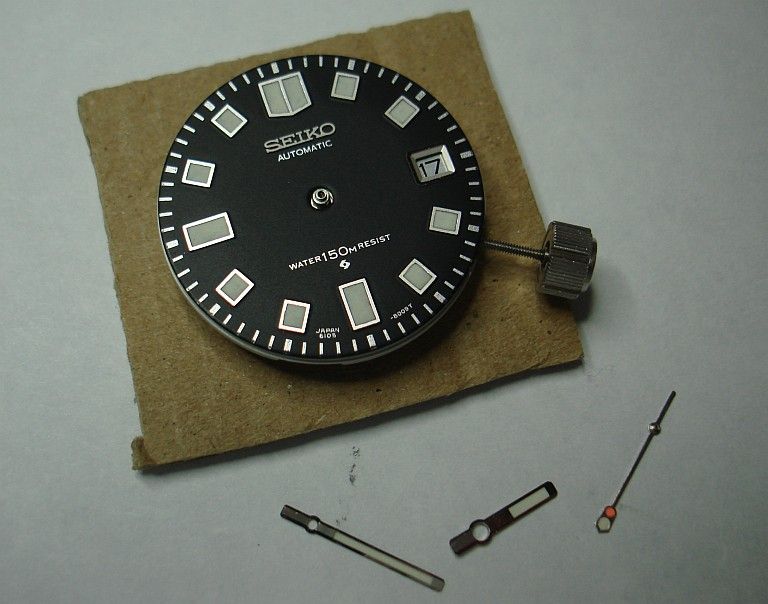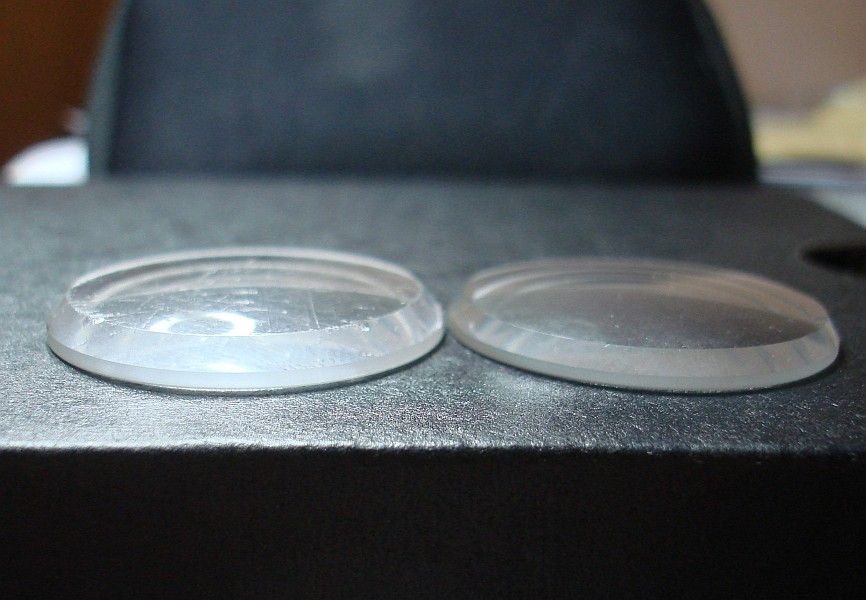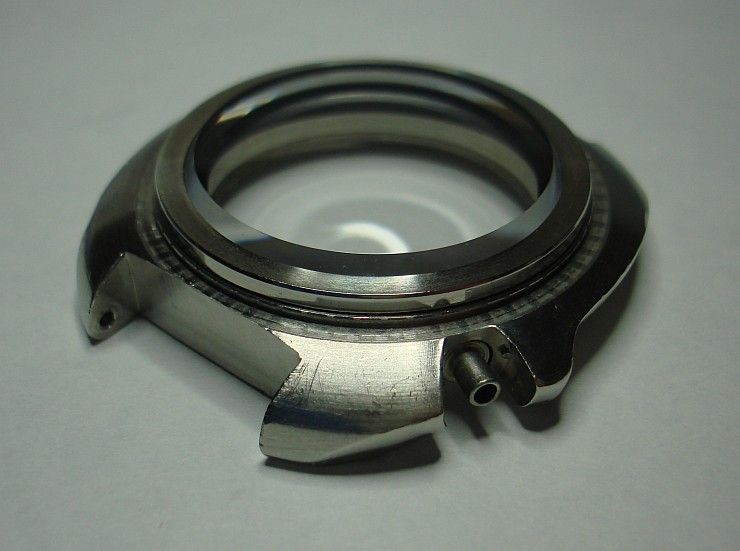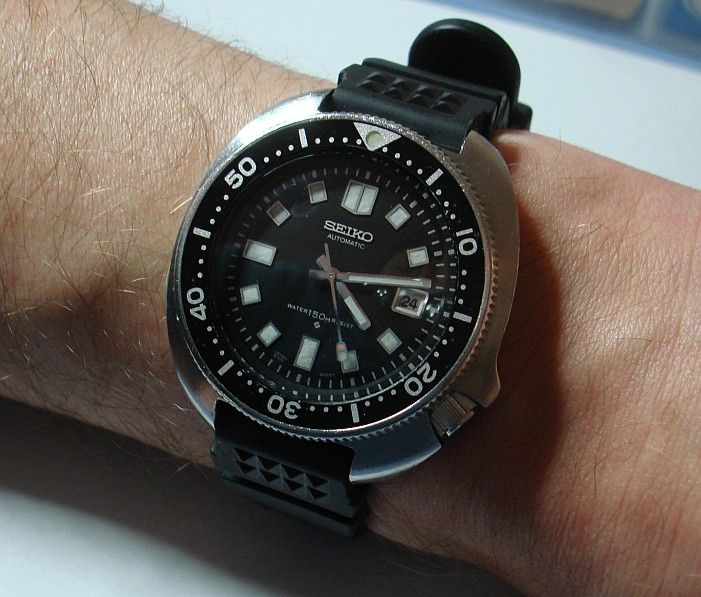 ​
Cheers, Sam.