Discussion Starter
·
#1
·
I've owned this watch from new, and wore it every day for many years. As you can see from the first pics it wasn't treated especially kindly but it always performed faultlessly, so I decided it deserved a service and buff up. I couldn't find much info online so here's some quick notes and pics of the process.
Seiko must have been pleased with the movement as the intro in the Tech Guide describes it as "epoch-making". It has 13 jewels and a 4 year power reserve, mine has always been accurate to within a minute per year. The power reserve is achieved by the 'Auto Relay' function - when you're not wearing the watch, the hands stop moving, but the electronics inside keep running. Then, when you pick up the watch again and give it a little shake, it wakes up and the hands spin round to the correct time.
The Technical Guide is really excellent and covers fault finding in detail as well as basic servicing, though my watch has never been opened and just needed cleaning and oiling, new crystal, capacitor, gaskets and springbars.
The crystal can't be removed without tools, it needs to be pressed out from inside the case, and worryingly, even more force is needed to press the new one in from the outside.
The hands are very flimsy and not as good quality as on automatics IMHO. It's easy to push the minute hand on a little to far, so it passes the point where it grips the centre wheel, it then uselessly swings freely around the pinion and has to be removed and refitted.
I was worried about refitting the train wheel bridge as there are lots of tiny components to line up, but it went straight on with no bother at all. The dial side gave some problems as the date advance mechanism has a very fiddly arrangement.
There are three coils, so great care is required when working on the movement as the smallest slip can spell disaster. One coil drives the second hand, the second coil has dual windings - one for the hour minute hand under normal use, and one for auto relay mode. The third coil is used in reverse (i.e. mechanical to electro) to charge the battery.
However, the best thing of all is that all the screws are the same size, so impossible to get muddled up.
Cheers, Sam.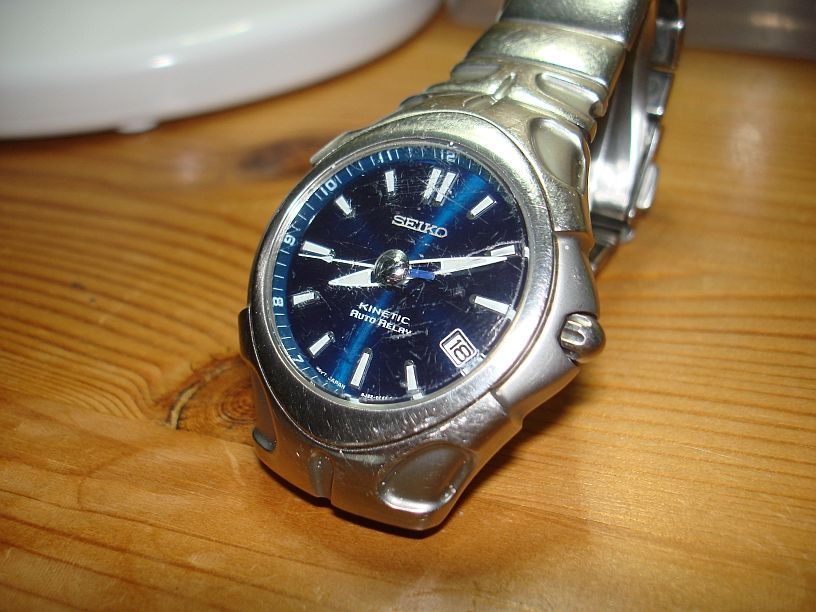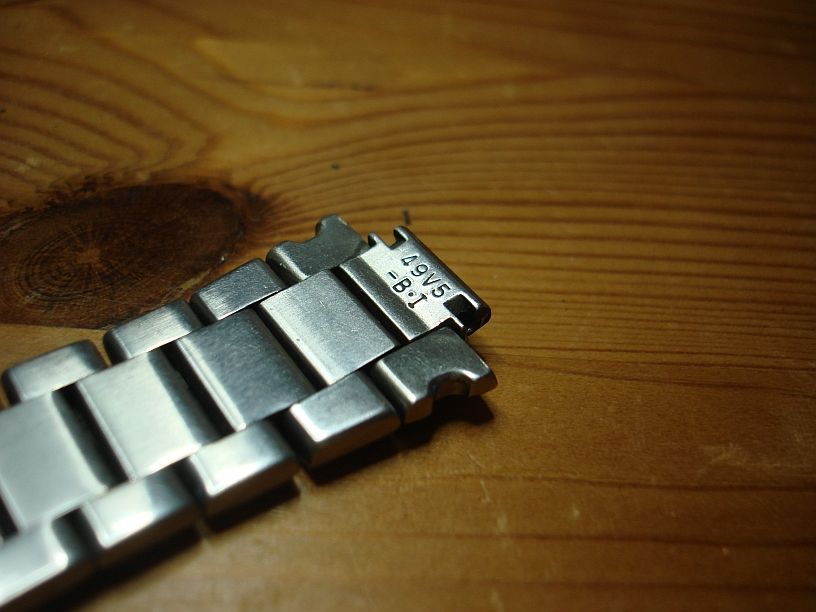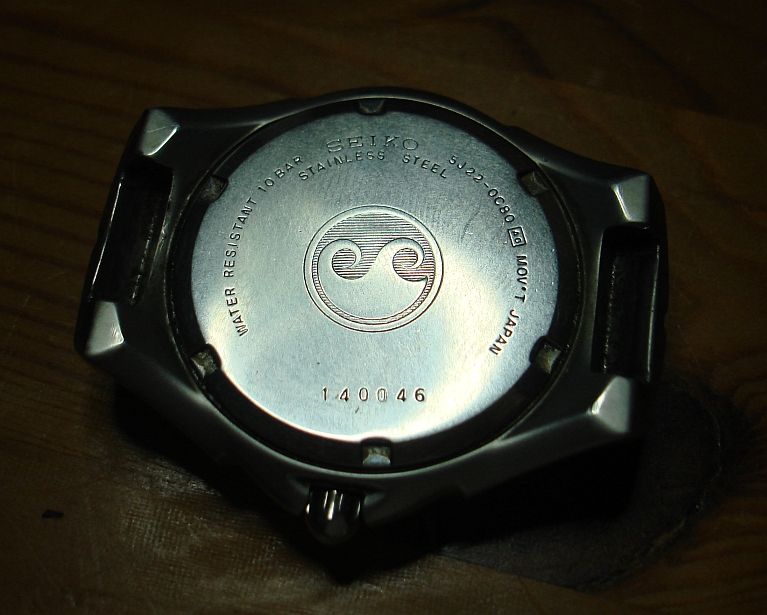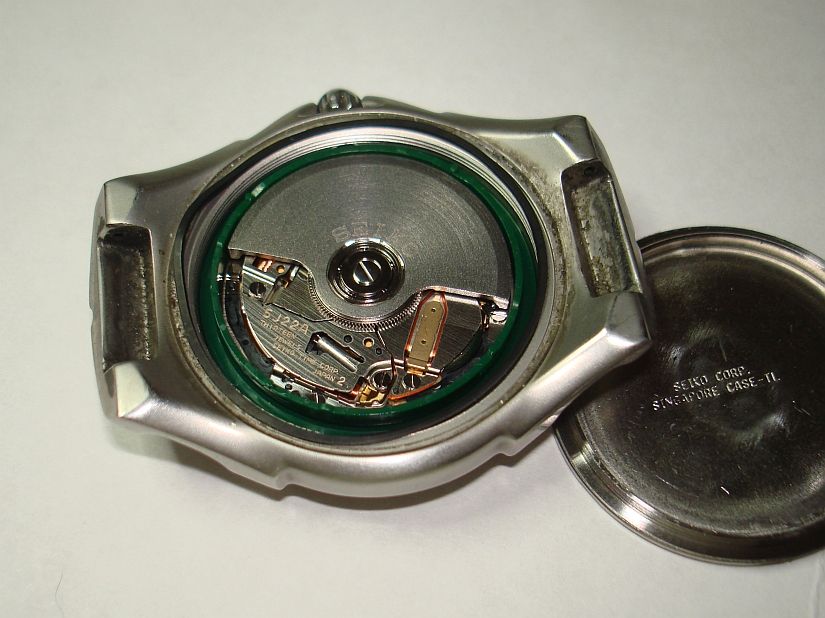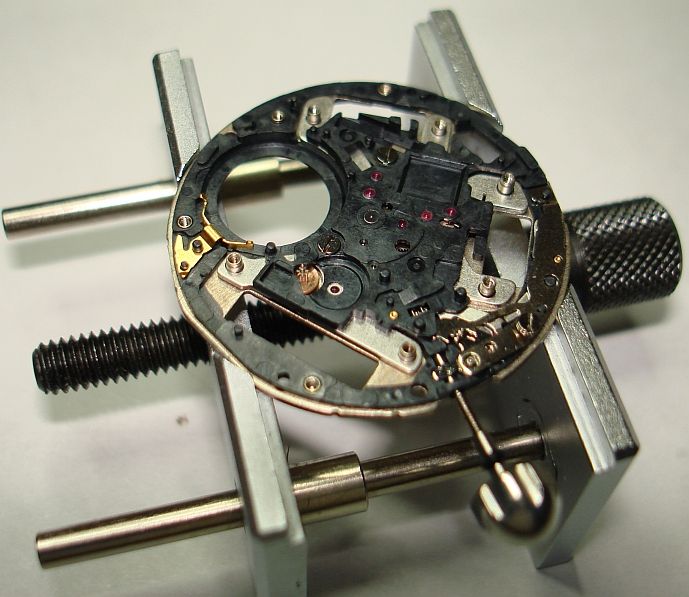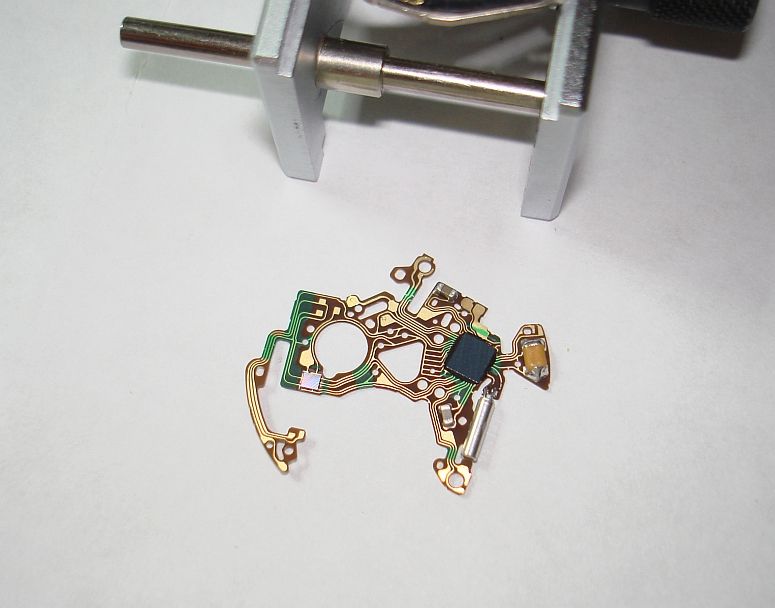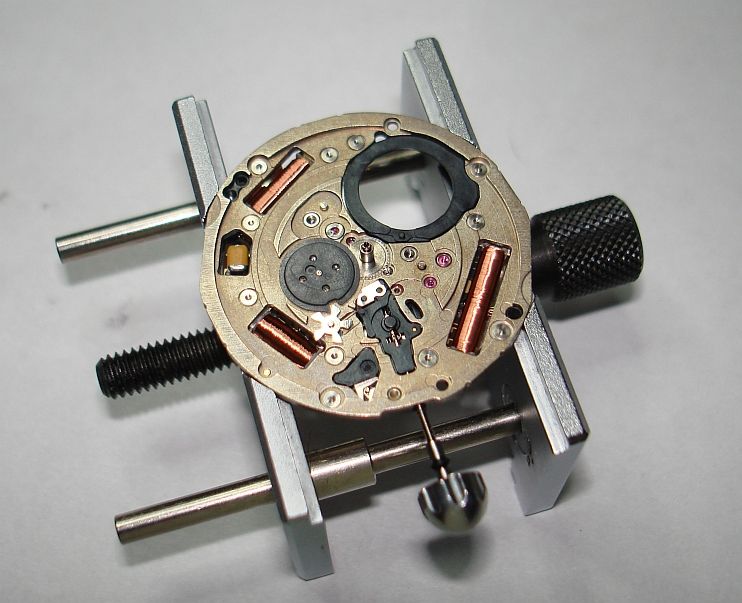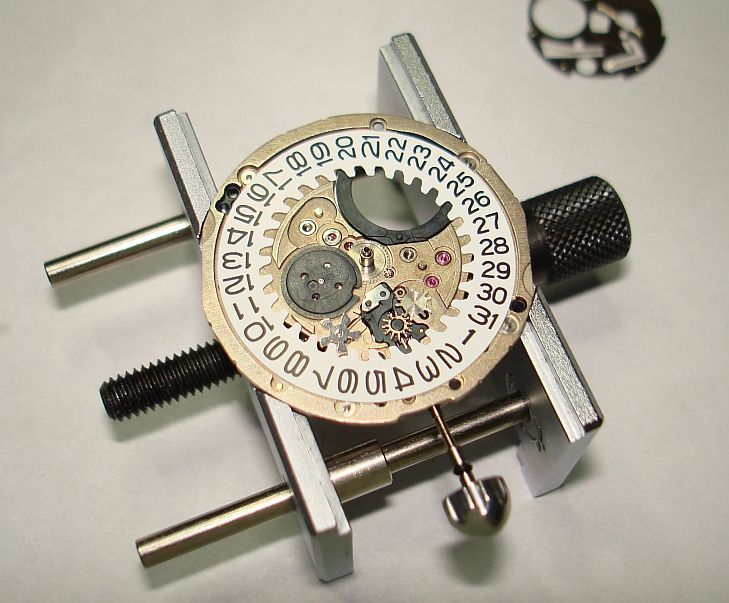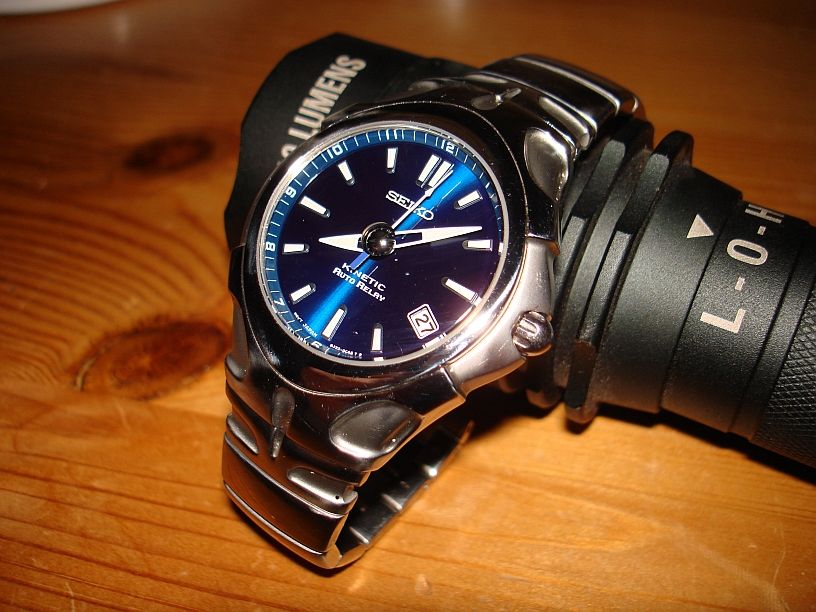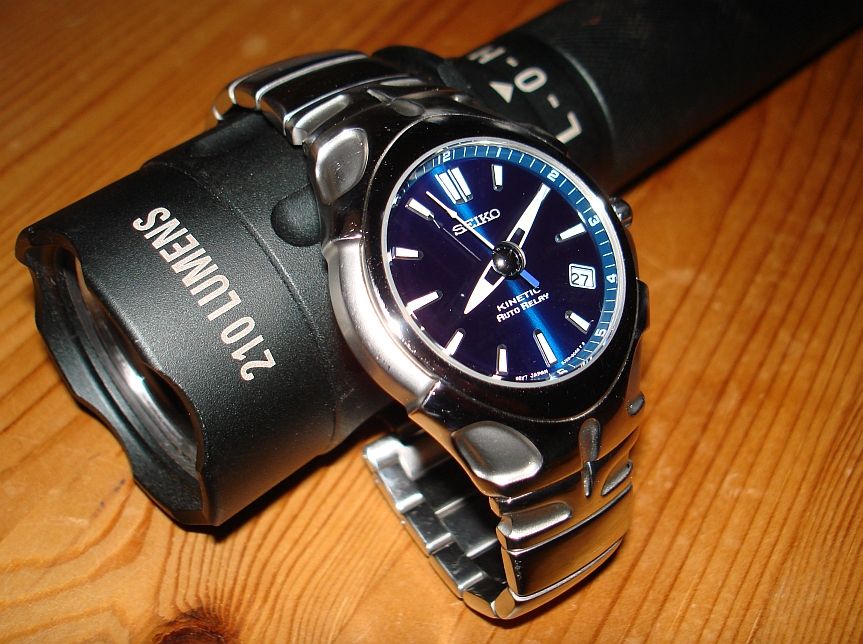 ​