Discussion Starter
·
#1
·
Here are three Citizens from the 1965 to 1975 decade which could be said represent the development of (non-hand wind) movements in that relatively short time period. First up is a Seven Autodater from 1965, with its typical attributes of separate day and date windows and a nice silver, radially brushed dial with what we would now call 'retro' fonts. The movement in this is the 'jet' type, a circular geared wheel - no pic of that since I don't want to risk scratching the case! - date is set by pulling the crown in and out beyond the time setting position. Day is set by moving back and forth around 12o'clock. This fella beats at a leisurely 18000bph:
Case back looks a bit messy since it still has the plastic protector on it:
Next is this high beat model from the Leopard range, this one is unusual as it uses the 7600 movement, with no day or date windows. Produced in 1971, this shows how Citizen had moved up a gear or two, dropping the less reliable 'jet' rotor in favour of the oscillating weight type and introducing higher quality, more finely adjustable high beat movements. This one beats at 28,800bph (other models ran at 36000bph) and is in 'honest' condition with original scratched glass and brushed case:
Finally, here is Citizen's version of an electro-mechanical watch - battery powered, but using a mechanical balance and hair spring (like the Seiko Elnix and EL370s). Although the earliest (1966) versions ran at 18000bph, by the time this one was produced in 1975, they were running at 36000bph. Citizen was the first company to launch this type of movement, which was rendered obsolete by the quartz generation. Note that mine appears to be powered by Seiko!
: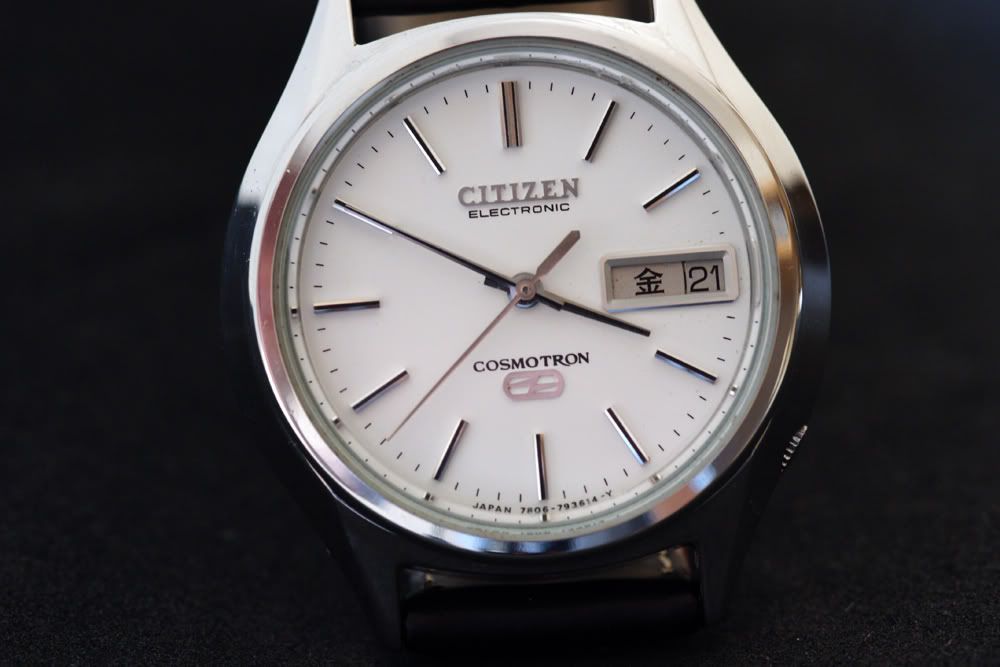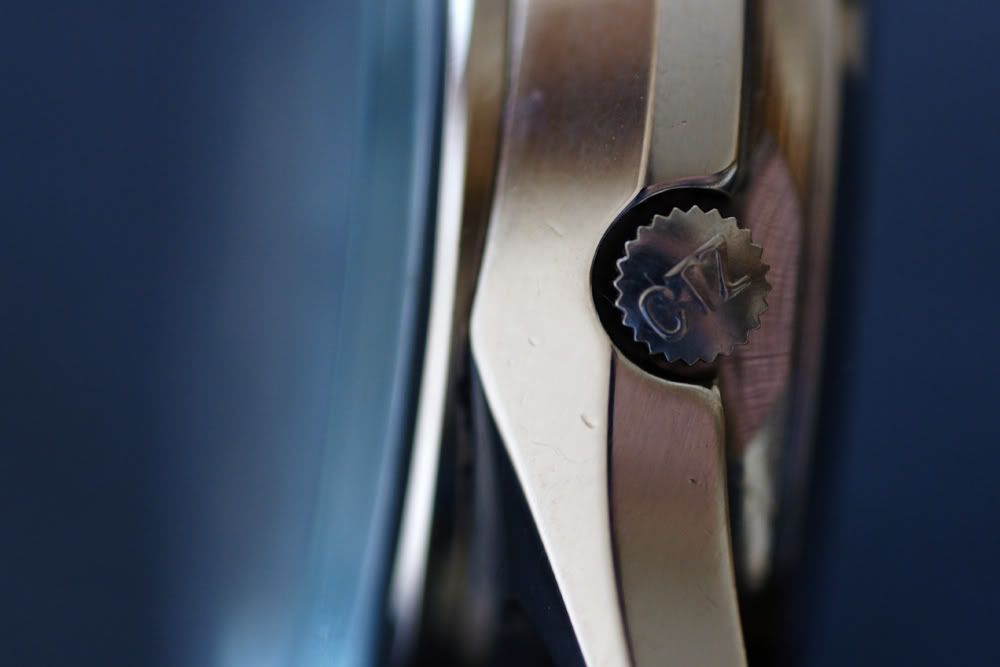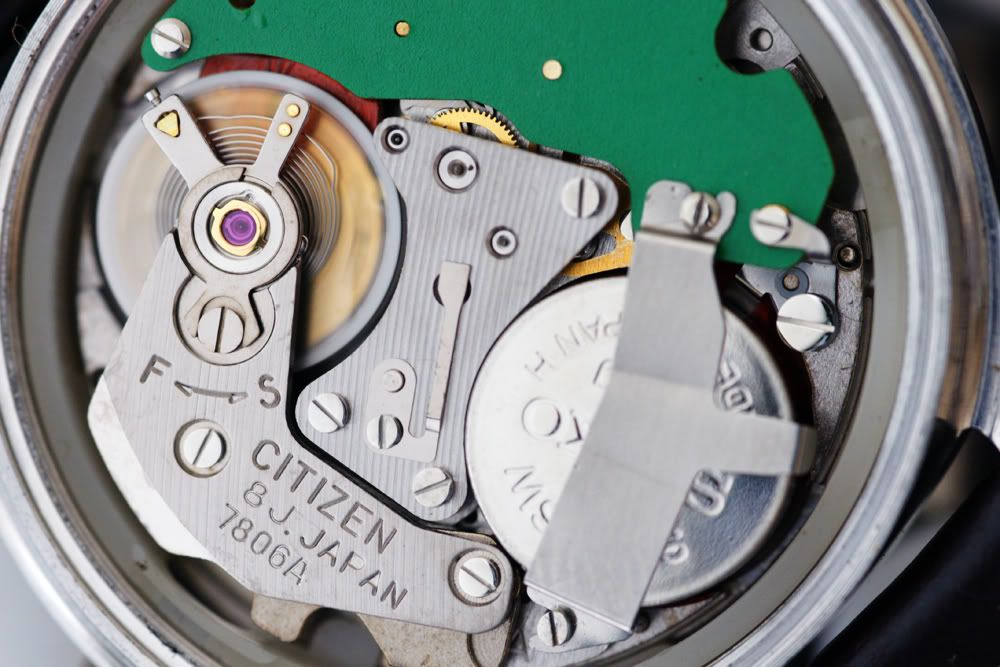 So, although not exactly fully representative of the range of models produced by Citizen, these three at least give us some idea of how they developed their technology just prior to the quartz revolution. And they are all very nice watches to own and wear
Sweephand