Discussion Starter
·
#1
·
Authored by theimitator
There is a lot written about these great watches on the web, so I thought I'd try to centralize some of the information here as well as give a review of the watch and my history with it.
First, many call this watch the "UFO". I can understand why when I see it on my wrist, seeming to hover several millimeters above, but there is no real documentation to back up this name. The other name it has is the "
Yachtman's Chronograph
", which is used to describe it in this ad (pulled from SCWF):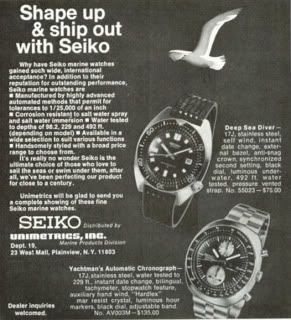 The series consists of models 6138-0010, 6138-0011 and 6138-0017.
The 0010 is the Speedtimer version, available in Japan, while the 0011 and 0017 were produced for the international market. I think the differences between these two are strictly cosmetic; the 0011 has a red sweep hand, lighter orange checkerboarding on the sub dial, and no mention of water-resistance on the dial, whereas the 0017 has a yellow sweep, darker checkering and is marked 70m water-resistant.
PIctures of all three can be viewed here:
http://www.csce.uark.edu/~jgauch/photos/dir1/chrono/6138-0011/index.html


My history with these watches started as I lurked on the forums. They are quite eye-catching and sporty. The black/red color combo and checkering suggest auto racing, and the one big/one small sub dial design is unique and compelling -- your eyes keep staring at it while your brain tries to compensate for the subtle difference. But I only became really curious about it when about six months ago I saw the main character in this movie sporting it -- it's a hard watch to misdiagnose!




Then it really got bumped up to the "I. Must. Have. This. Watch." level when I handled one in an antique market in Spain. The guy wanted too much, and that only lit a fire under me to find one when I got back home. After finding an orphaned one on the 'Bay and giving it some love, my quest was over:




The watch measures 40mm across, without the crown, and an impressive 44mm from lug to lug. The crown is pretty big, too, and I wonder why they didn't recess it into the case even 1mm more. It's a thick timepiece at 13mm, too: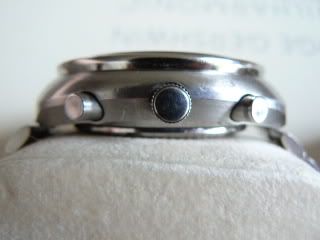 It'll never fit under a shirtcuff, that's for sure! I wanted to compare it to my Omega SMPC: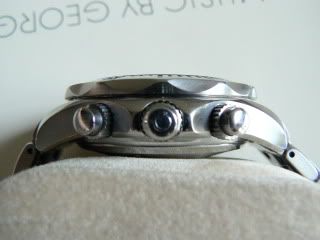 The Omega's lugs curve down, but the Seiko's are hidden, which give it that floating appearance. What adds to that, and makes it a very comfortable watch for activity, is that the case angles up from the bottom to the midpoint:




The finish is brushed, but crisp-edged: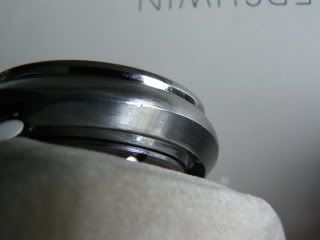 I'm a big fan of the bracelet, too. It's sort of a hybrid fishbone/oyster. 18mm wide at the lug, it immediately flares out to 21mm only to taper to 13mm at the clasp: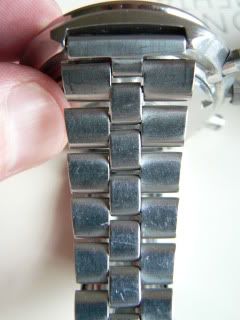 The readability of the dial is very good, too. The flat black makes everything else pop, especially the white hands and yellow sweep (or any color). The sub dials are checkered, as I mentioned, and provide a clever way of timing 12 hour events: if the top sub reads in a colored portion of the hour, the colored minute indicators should be used in the bottom, and likewise for the silver blocks: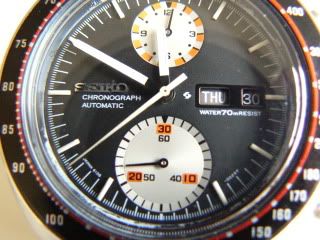 The sweep ticks away at 1/5 second intervals under a mineral glass crystal.:




To sum:

This watch is an eye-catching vintage Seiko powered by the steady 6138 workhorse. It's a big hunk of metal on your wrist that you'll never forget is there, but it'll never be because it's in the way.

The only problem with these variations is that once you get one, you'll want to get the other two. You've been warned