Discussion Starter
·
#1
·
Authored by OldHippie1968
This is my first attempt at a review. I had picked up this 6139 Chrono from a local source back in May. This one dates from March 1970. The only thing it had needed was a crystal. Also the bracelet is not original.
Here's a pic as I got it.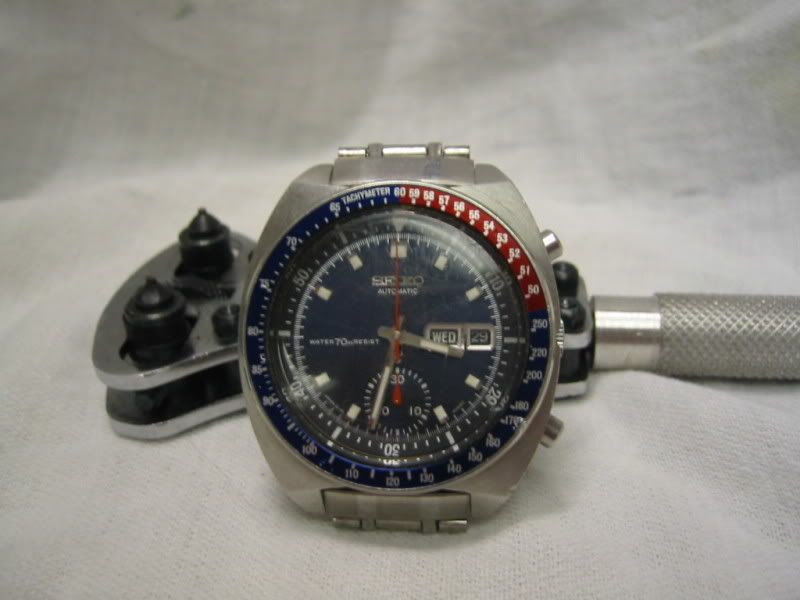 As you can see the crystal was in pretty bad shape. I attempted to clean it up, but it became obvious that it was cracked. A new one was installed by Jonathan Koch (aka. Swedefreak). I noticed that the watch running perfectly and the chrono hands re-setting perfectly to 12:00. I got it home and removed the caseback and to my surprise, I noticed some watchmaker's notes scribed in the caseback and it was just fully serviced in April 2009.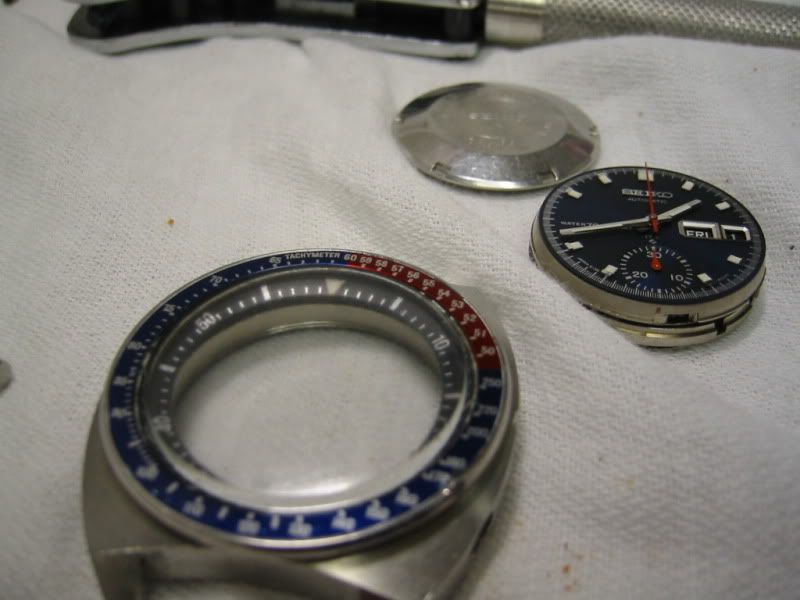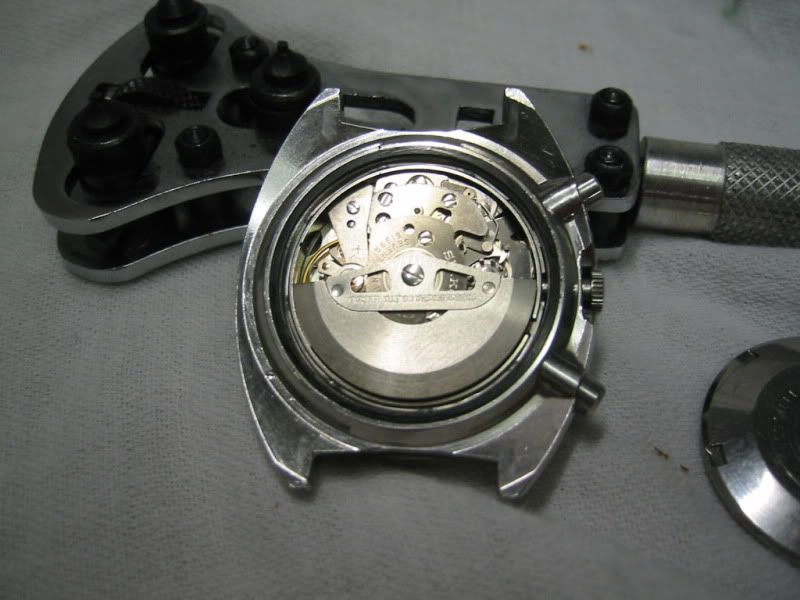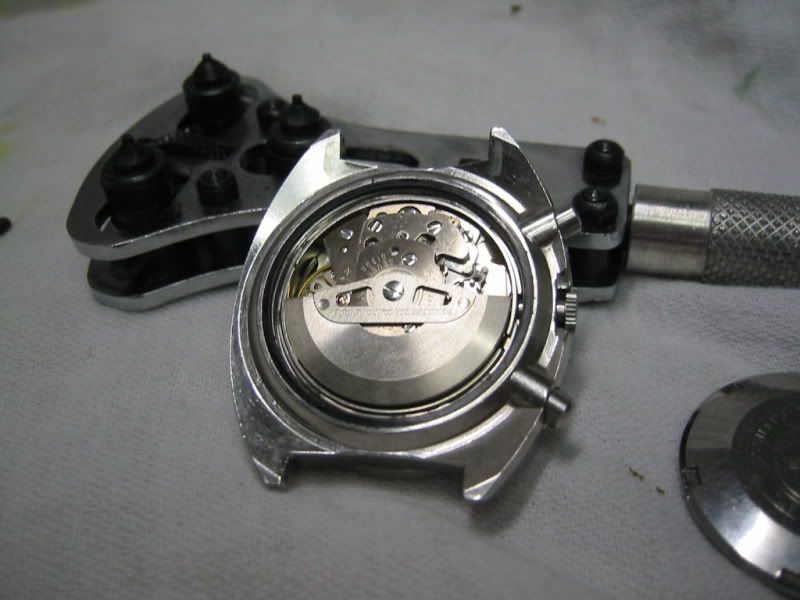 This is an early double 'Resist' version. It is also using the 6139 "a" movement. The inner bezel rotates with the crown. The outer bezel is fixed and does not rotate. The date is a quickset type set by pushing the crown in. Pushing in partially sets the date. Pushing in fully sets the day. Being that this is only my second 6139 I'm relatively new to these watches(being that I also collect Seiko 7732's I kinda know my way around a chrono watch). The chrono on this particular one is very accurate, and re-sets perfectly. Aside from some scratches and a ding in the outer bezel this one is a very good example of these models. As I said it is a 6139-6009(I've never seen that case number for these before), it is in my opinion a dead ringer for a 6005 cased model. Here's some glamor shots after the 'freak's handy work.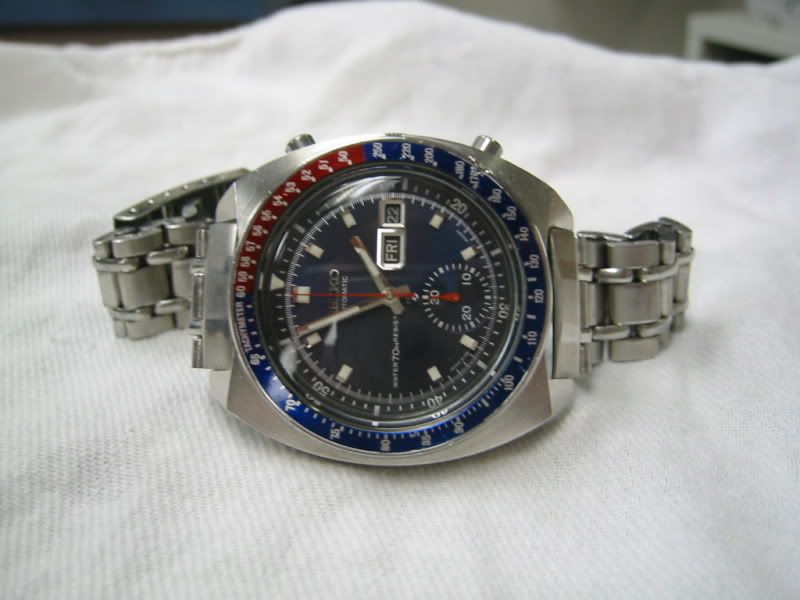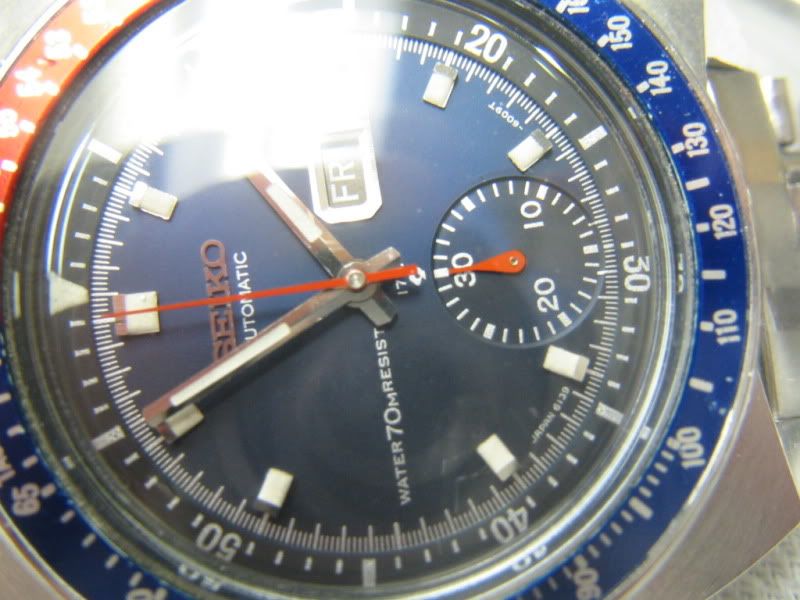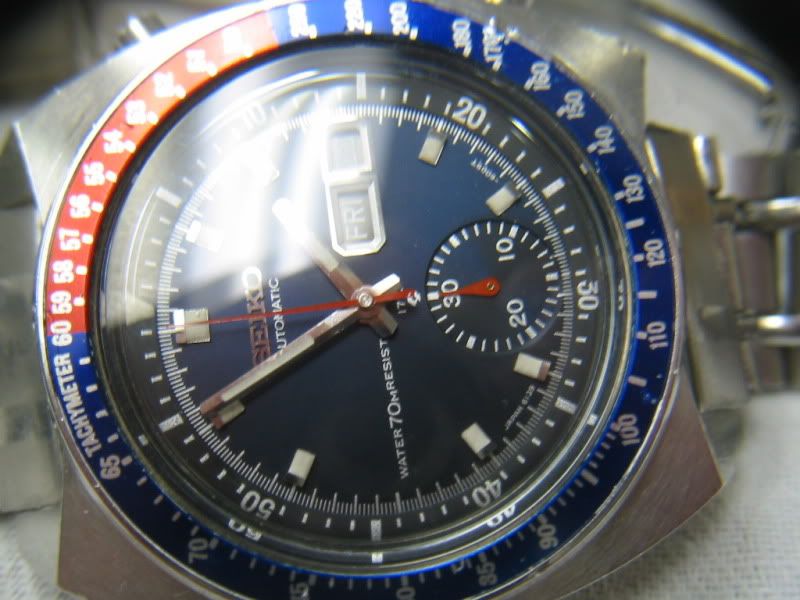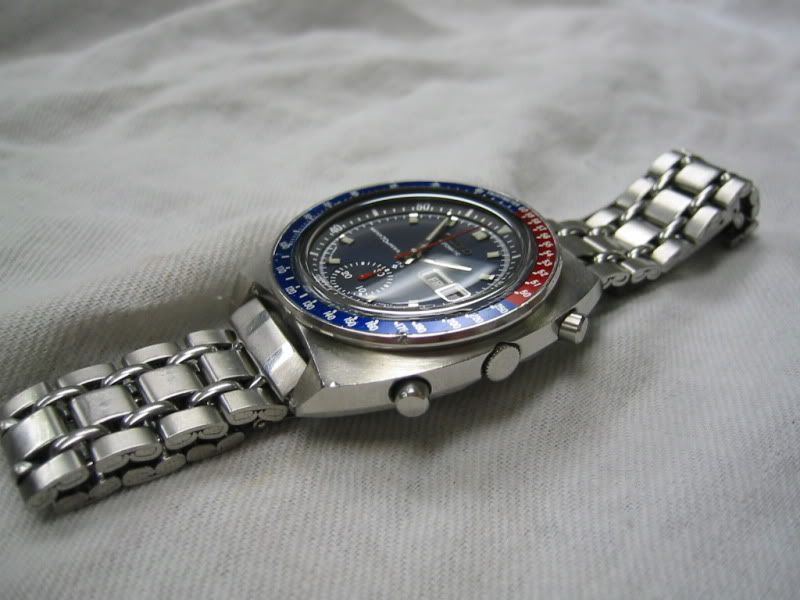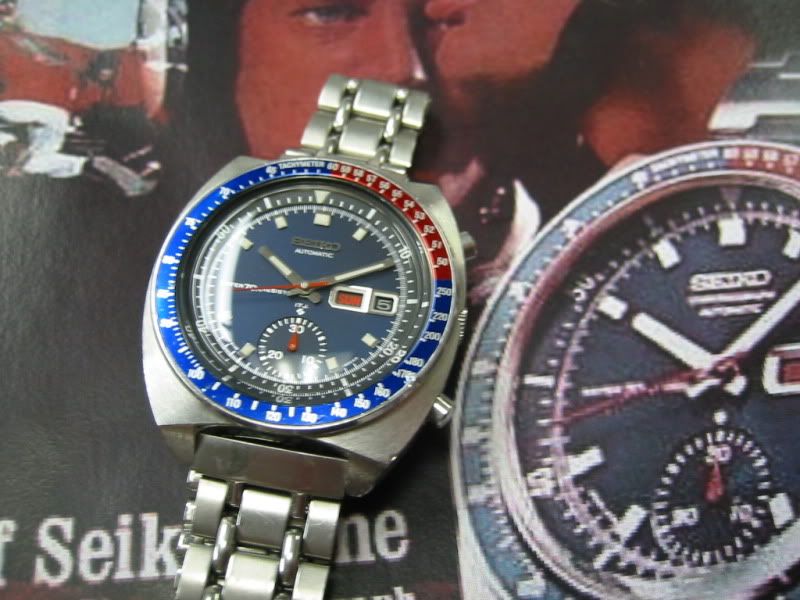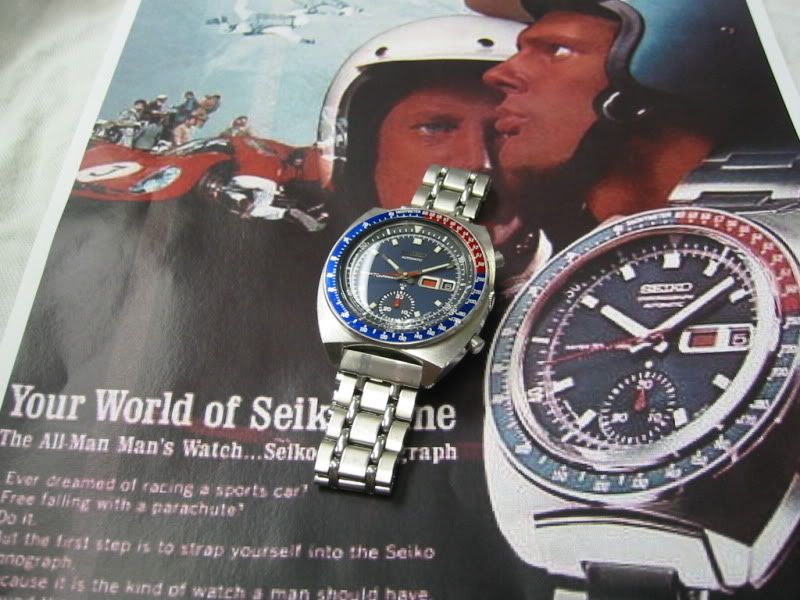 As I said the bracelet is not original, actually it's not even a Seiko bracelet.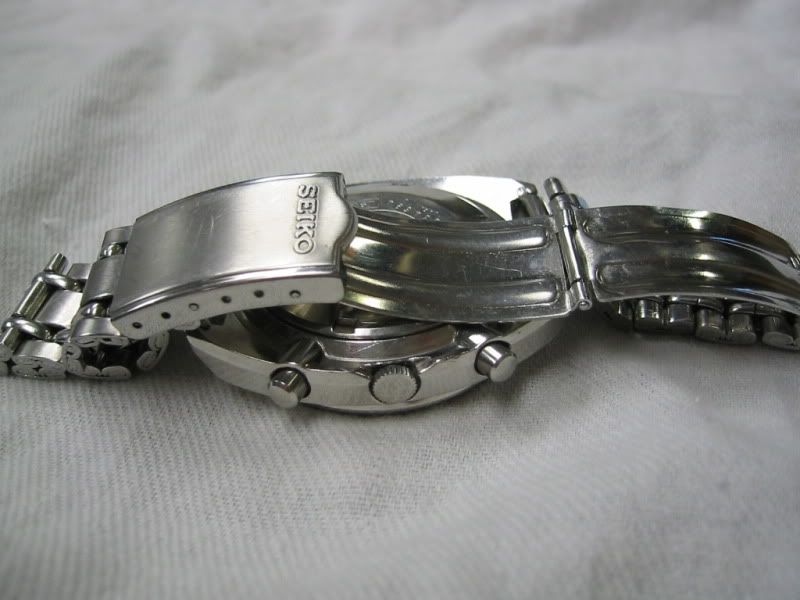 I had an extra signed clasp in my parts bin so I swapped it for the generic one.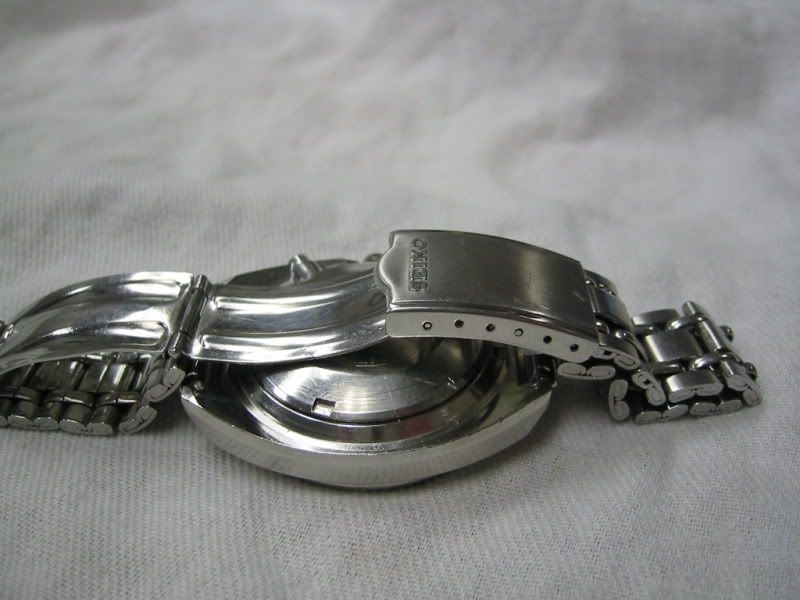 Thanks for viewing. Hope you enjoyed my review.
Cheers!
Mike