Here's a little Stolkase 9k gold cased A Schild 554 from 1939 that I renovated a few weeks ago. It belongs to a (different) forum members wife and was her fathers watch originally. She told me she gets it out of the drawer and looks at it occasionally as it's the only material possession she has of her fathers. She never imagined it could ever run again.
Here it is when I received it.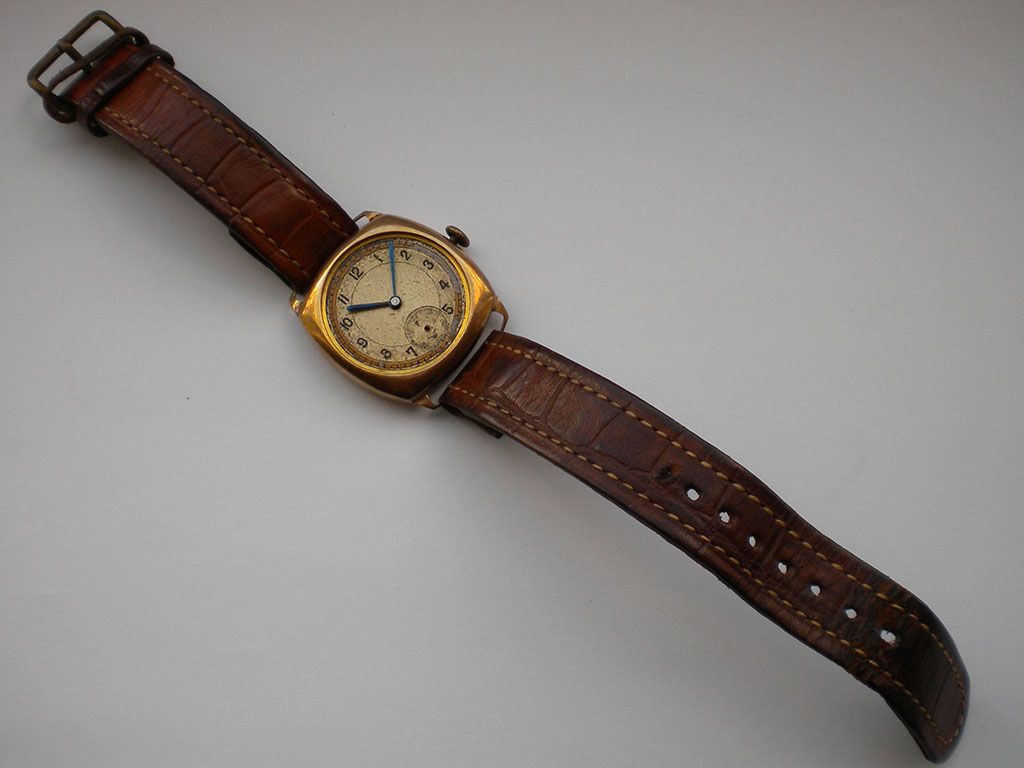 A non runner, no crystal, seconds hand missing and the dial very worn.
I told her I'd do my best. Here's the movement before stripping.
It just needed a full service and the balance cock straightening as it bent upwards. Luckily I got it straight without any issues.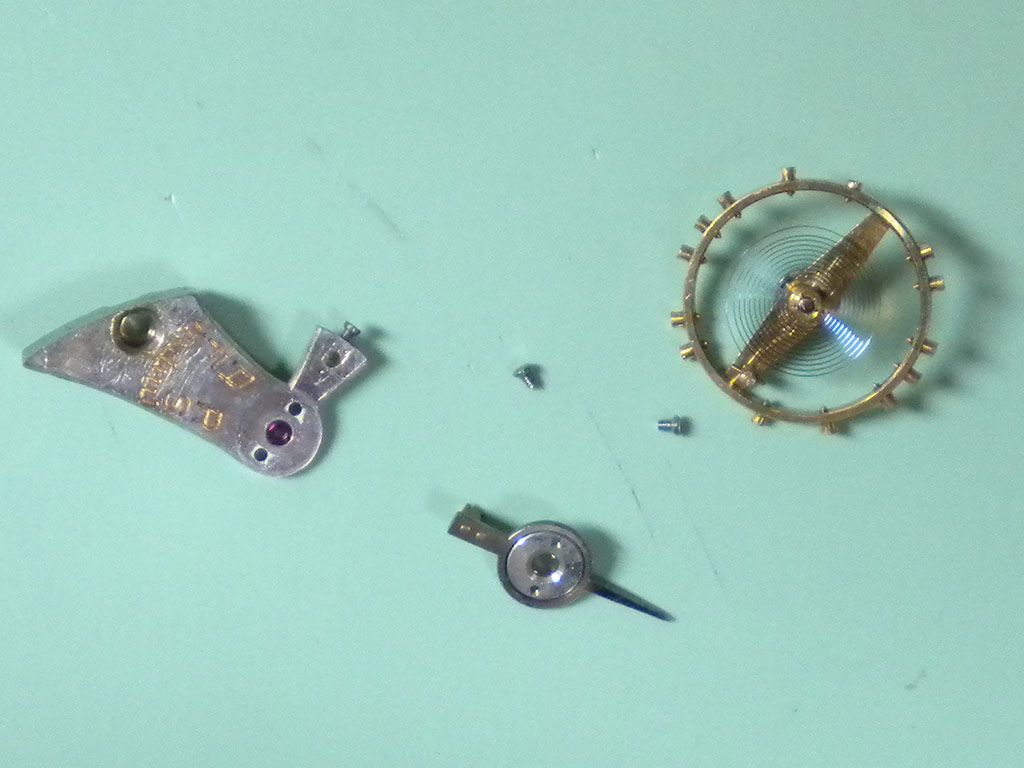 The movement back together and ticking away nicely, waiting for a replacement seconds hand in blued steel to arrive from the USA.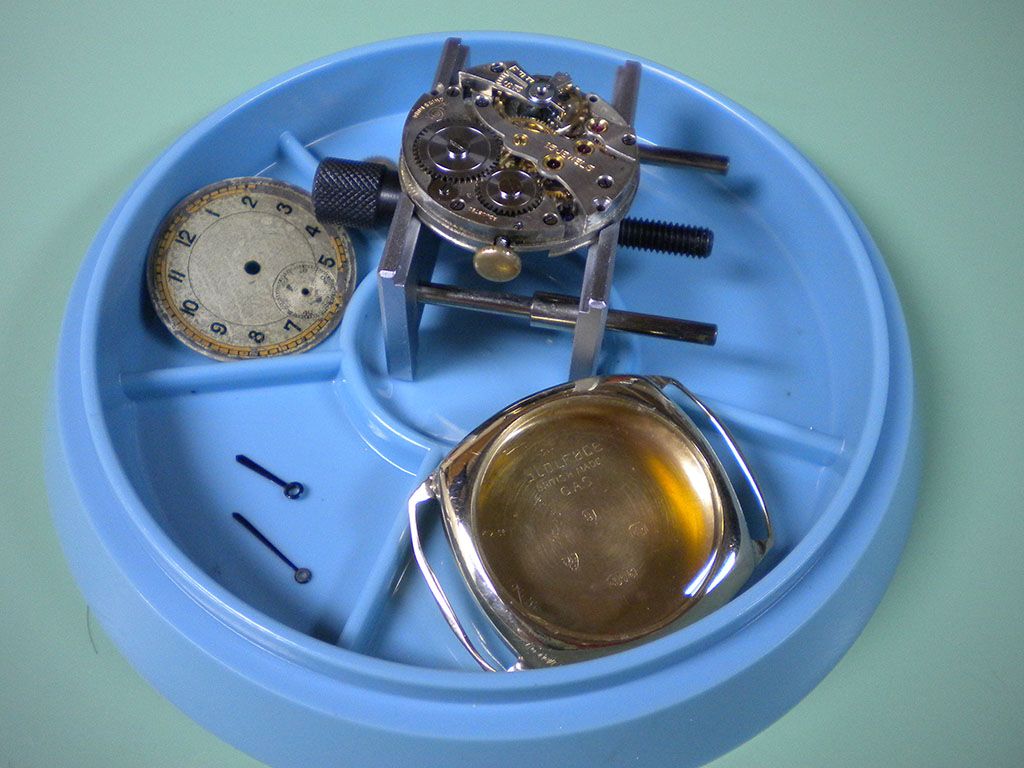 A crystal was sourced and the case polished. I asked her if she wanted the dial refinishing and she said she would, so it was sent off with the instructions to get it as near as possible to the original design.
I renovated the strap and made some new brass clips as the originals had rotted. Once the dial came back it was time to assemble it and get it sent back.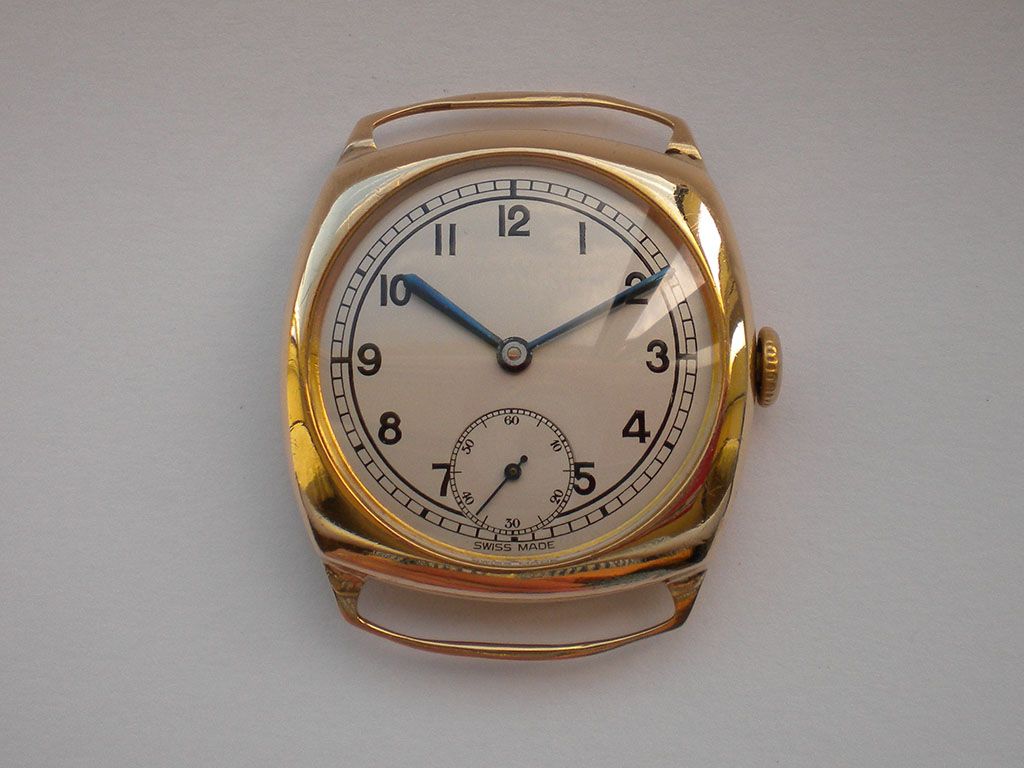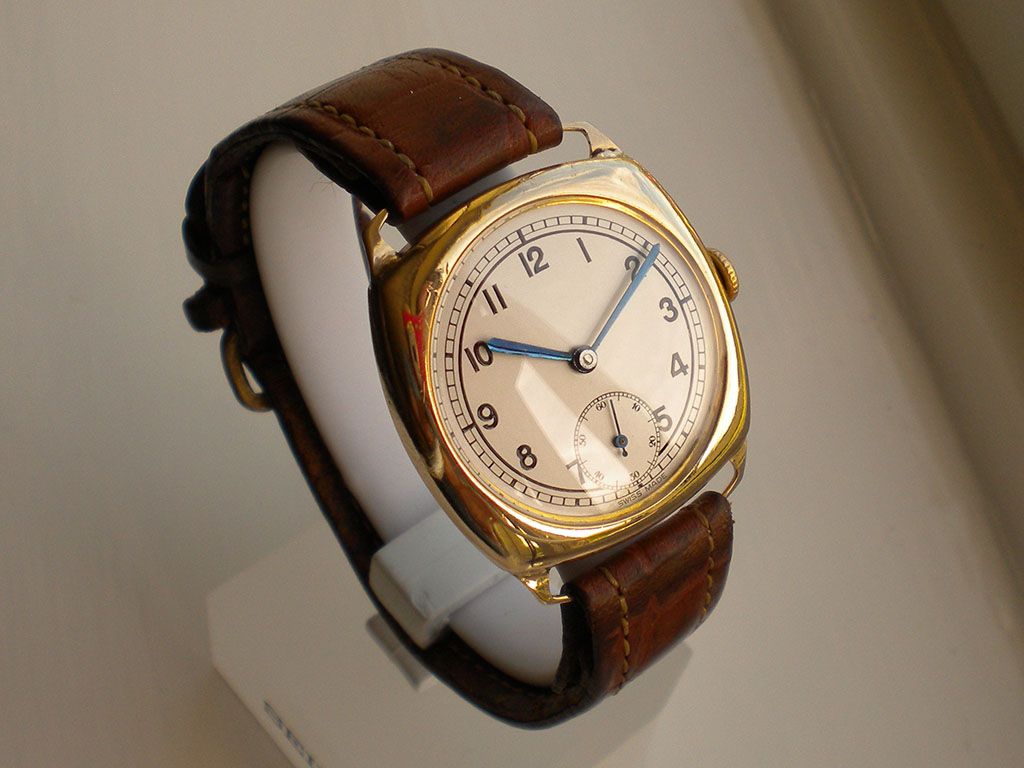 When she unpacked it she told me she was so overcome with emotion that she burst into tears! She now wears it for high days and holidays.