An interesting 6105, I traded for it from the original owner who wore it once or twice and then had it leak while diving. He had the movement serviced about a year after getting it, and then stuck it in a drawer. I got it about 6 months ago, opened the back and pretty soon after that it stopped running - pretty much what always happens when I take the back off a watch. Just got it back from service yesterday and am after something else.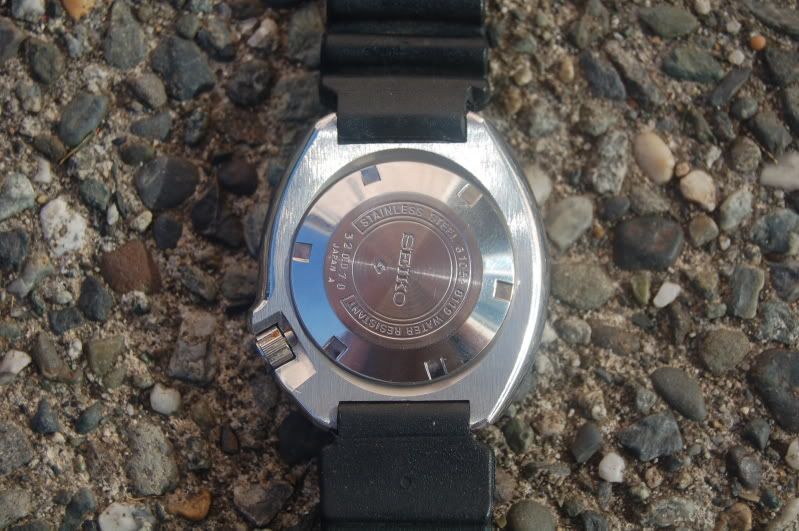 The case is in excellent shape, with the exception of where the click ball goes for the bezel, the hole has some sort of gunk or something in it so the bezel turns freely. All the corners are sharp, and the writing is very clear on the back. The crown however does not lock.
Unfortunately the dial shows signs of the long ago leak, with some of the edge markings faded.
Like I said it just came back from a service, so the movement and the case are great.
SOLD $330 SOLD includes shipping anywhere, paypal please.