Authored by
Tokunaga
The caliber 6139 was started from March in 1969 and 6138 was added in June of the next year. These watches were regularly used through the 1970s by the chronograph fan in the world, and evolved into the world's first quartz watch chronograph of 7A28/38/48 developed in early stages of 1980s.
This stuff was made of some catalogs published in the 1970s. Please forgive me for being a bit indistinct. (I carried out translation and scans after color copies)
Only a Japanese model (JP) and a general export model (GE) are found in these catalogs. Therefore, other information, such as a U.S. model, will be welcomed very much.
Please talk and enjoy freely about your picture, other information, favorite customized one, etc.
-----6138-----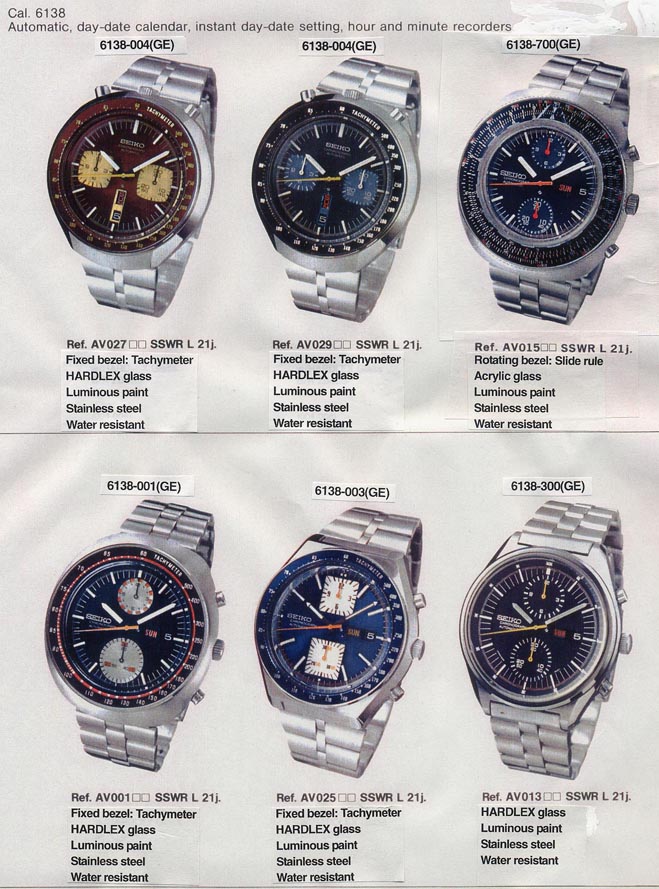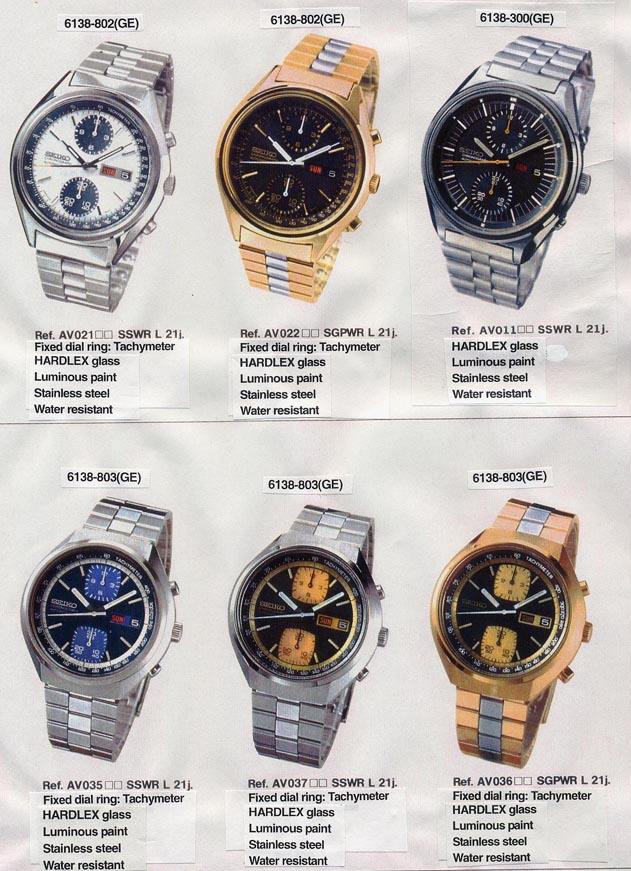 [img]
[img]
[img]
-----6139-----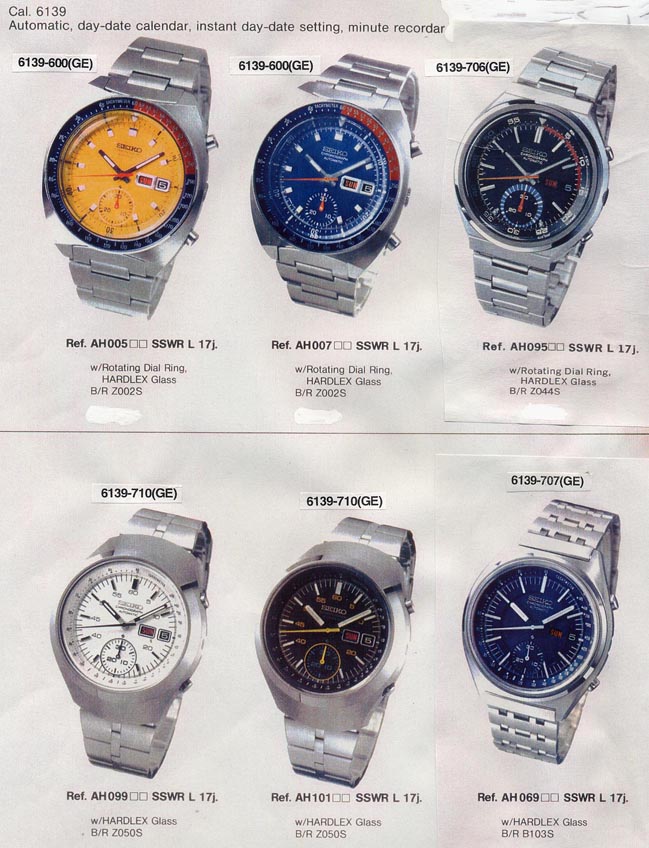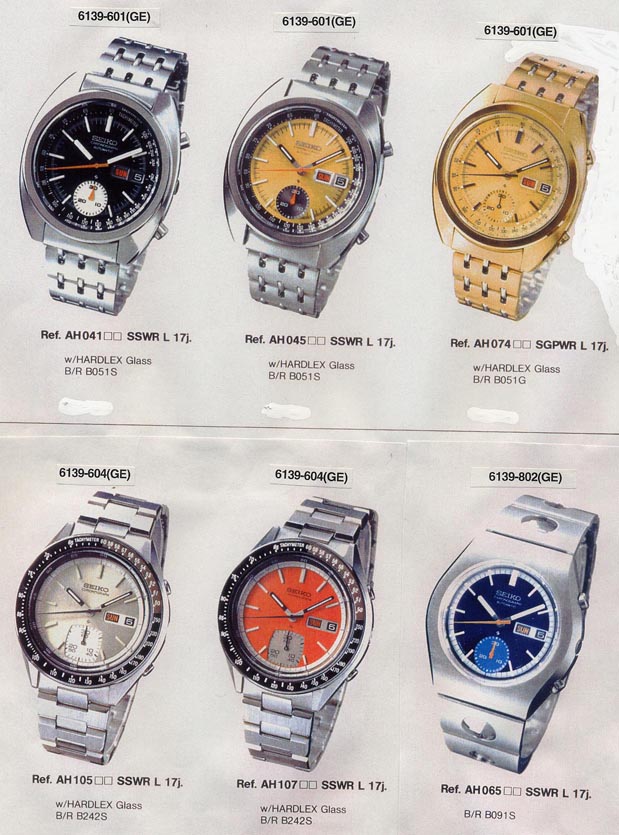 [img]
[img]
[img]
-----the drawings of 6138 movement (from service manuals)-----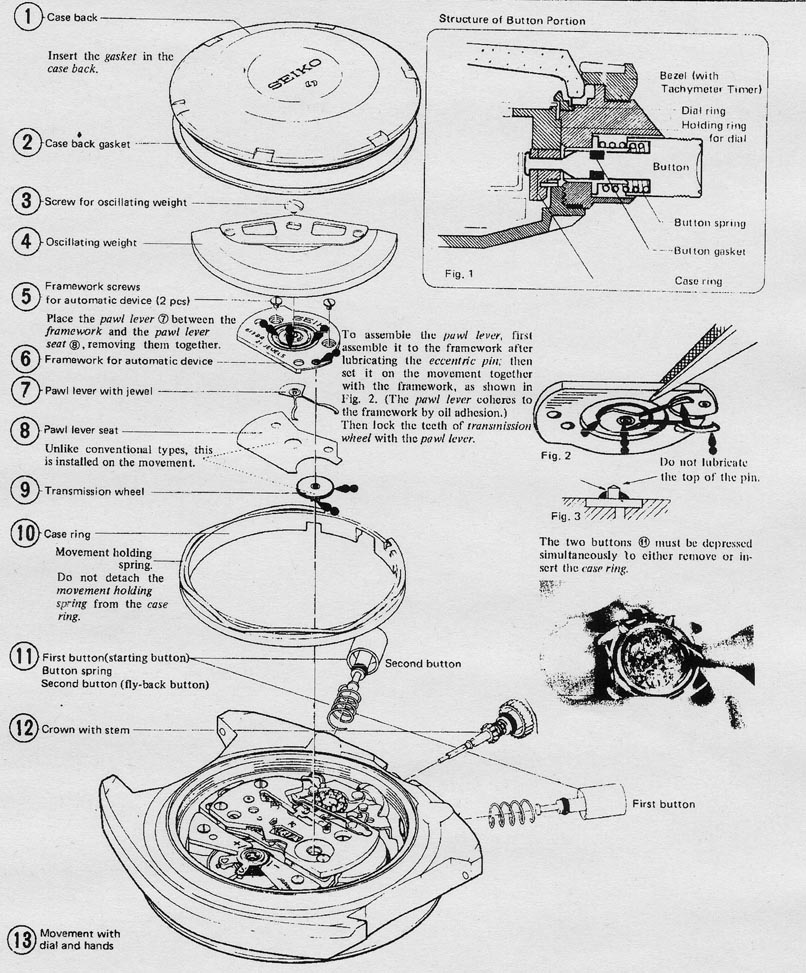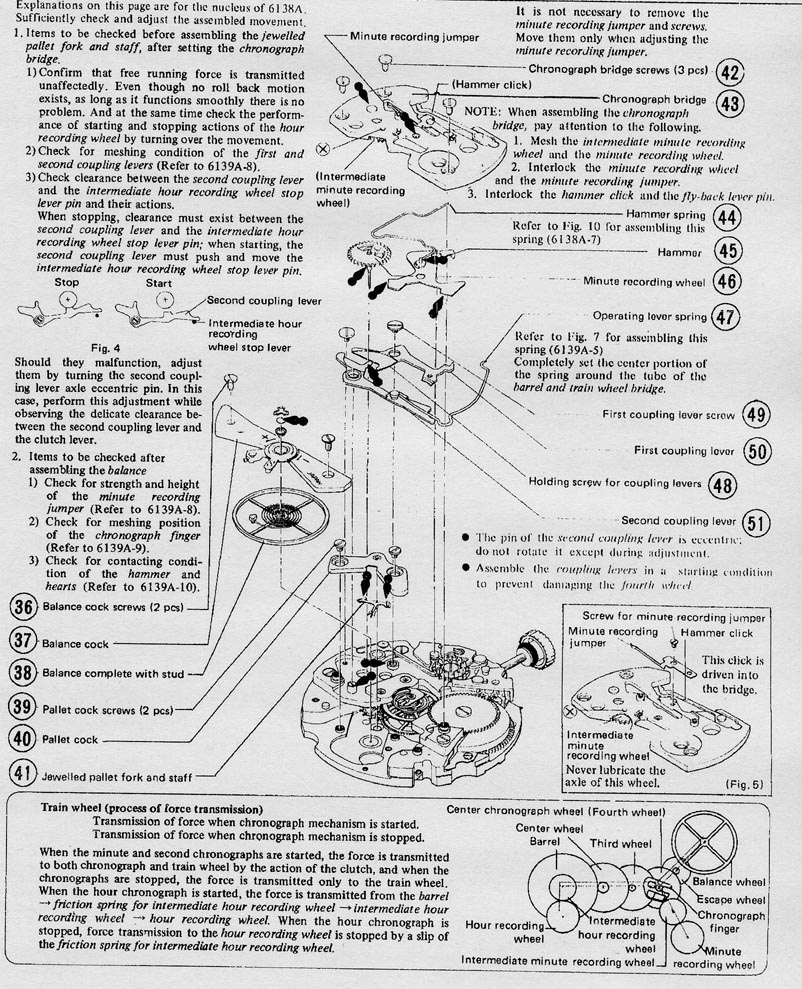 We wish you a merry Christmas!
Tokunaga & Tachy
[img]

Ikuo Tokunaga
Picture credit:
Seiko