Dear all,
I have been fanticized by Seiko 2220 caliber for a while, and I finally got my first 2220. Well, it was promptly given to my wife, as she seems to like it, after the "transformation".
ok.
Here is what it looks like now.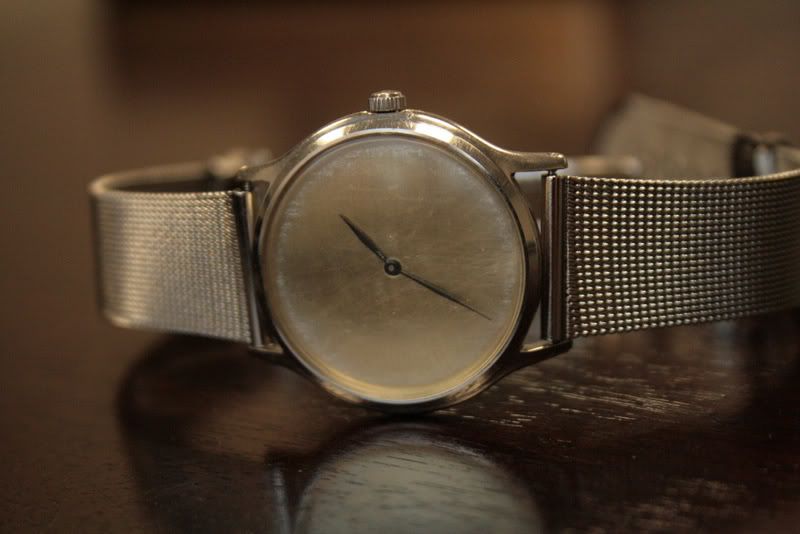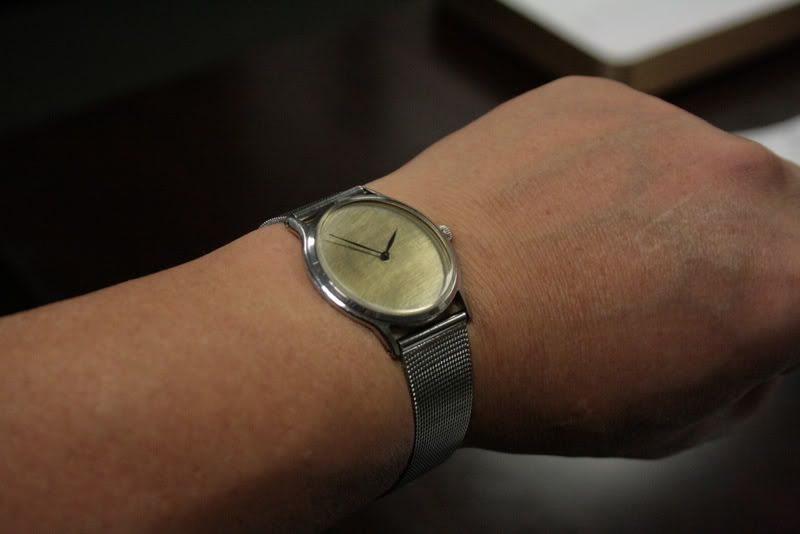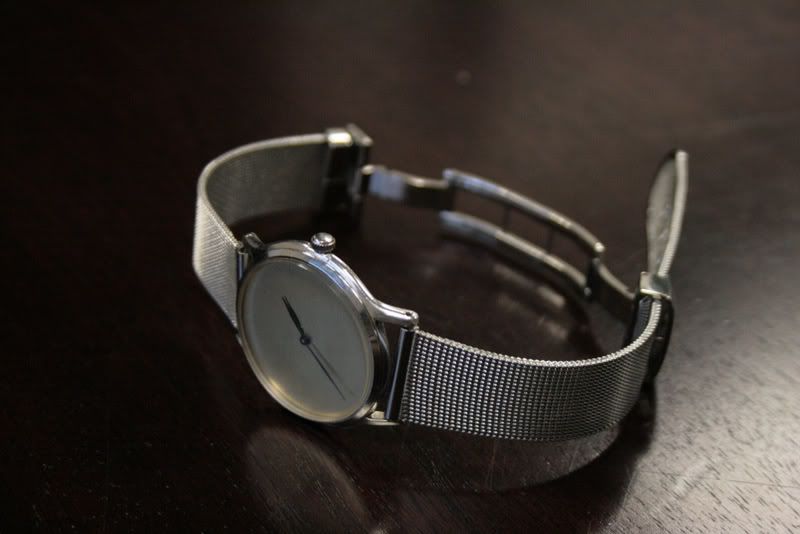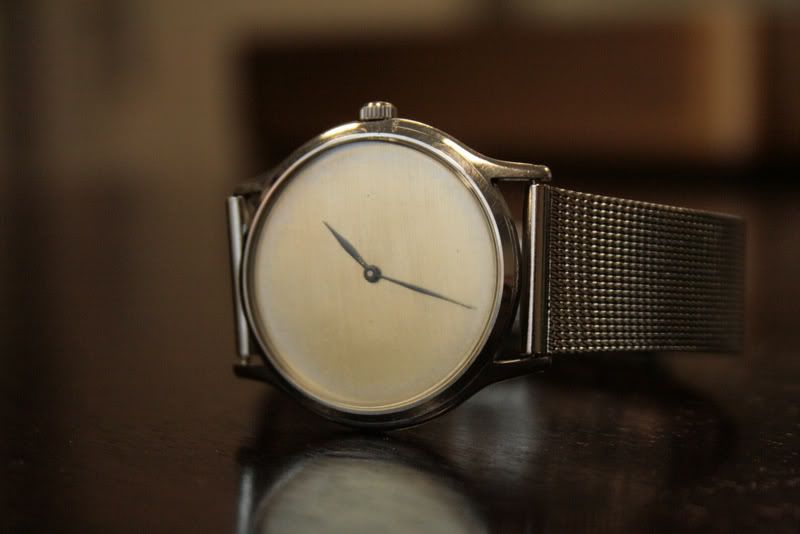 What have I done to it? Well, I used sandpaper to sand the original paint off of the dial, and put it all back together. Everything on dial is painted, so it is easy to do so. And then I mounted a mesh band, with a deployant buckle, which I think more suits this watch - a more modern look to it.
Here is the original (seller picture).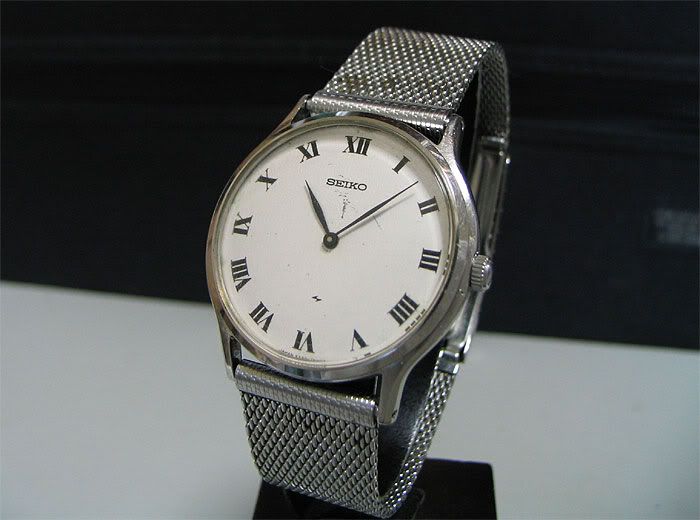 The chipped paint that I don't like, and I did not spend too much time to find a paint that would match the color perfectly.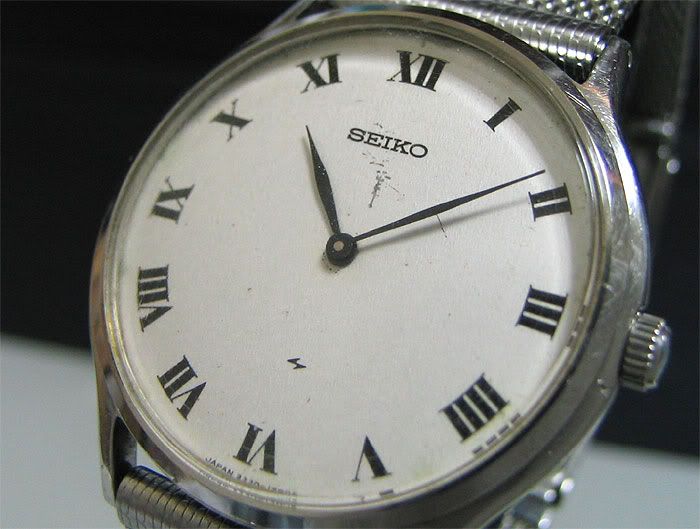 The movement is Seiko 2220, 24 jewels handwind, no date, no day, no sweeping hand.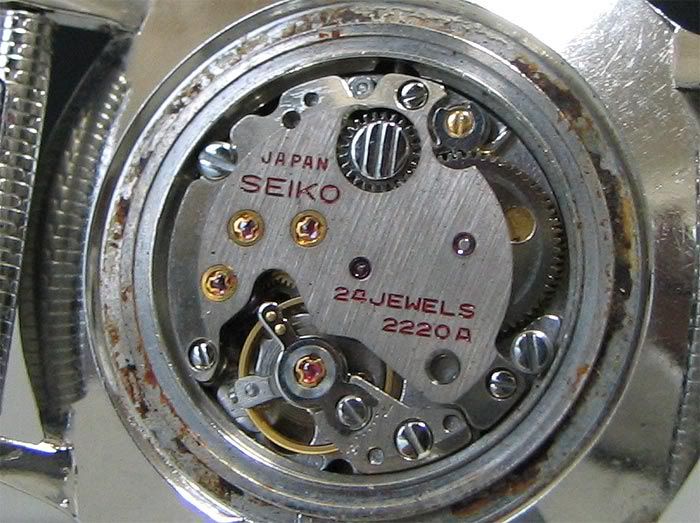 There are a couple Seiko watches that use this movement. And they are either elegant, or weird. If you google the pictures of 2220 wathces, you will see what I mean. But this one, I like. As I said, even my wife likes it with the brass dial.
Hoep you like it.
Cheers,
Vincent